How to store your digital photos safely
Pros and cons of all the choices out there
Published: May 05, 2014 12:00 AM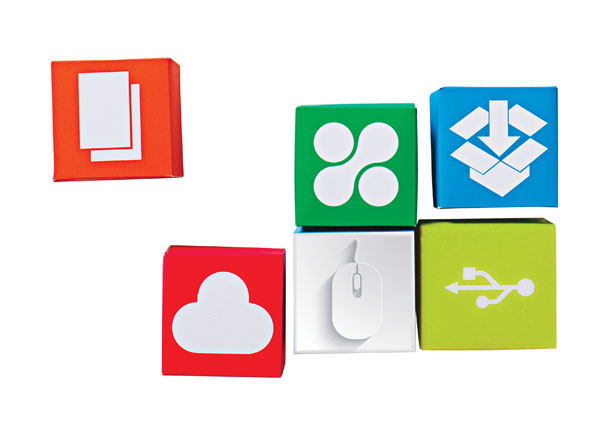 Backing up your photos might seem about as much fun as flossing your teeth, but neglect either practice and you'll probably lose some valuable assets. If you never off-load the images from your phone or camera, then your memories could be lost or damaged as easily as the device itself.
Even if you dutifully transfer your photos to a computer or website, you're not home free. Drives can crash or be destroyed in a disaster, and online companies can go out of business. Two simple strategies for safeguarding against the hazards of fate: redundancy and geographic distribution. In other words, make multiple copies of photos, and don't keep them all in the same place.
Check our guide on how to organize, send, and save your best digital photos.
Strategy
Transfer regularly
After an event or at regular intervals, transfer photos from your camera or phone to your computer. One way to organize them: Place photos in folders corresponding to the occasion or time frame (monthly, for instance), then place those folders into a folder for that year. Copy the annual folder onto an external hard drive and a cloud-storage service. That gives you two sets of backups for the photos on your computer.
Automate everything
One helpful trick is to let digital tools do the work for you. Some photo-organizing and image-­editing software—Picasa, for example—will ask if it can scan your entire computer for photos. Once it's done, it displays all of the folders containing photos so that you don't have to hunt for them.
Alternatively, most external hard drives and online backup ser­vices include backup software. You can also use your operating system's backup utility. On Macs, it's called Time Machine. On Windows 8 computers, it's called the File History feature in the Control Panel. Windows 7 calls it Windows Backup.
Storage solutions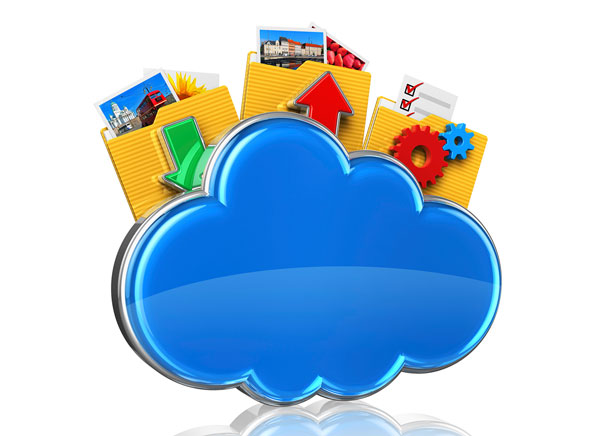 External hard drives
1TB to 2TB drives now sell for $100 or less. Most connect to a computer via a USB port.
Seagate Backup Plus Desktop Drive: 2TB, $100
Western Digital My Book: 2TB, $100
Cloud storage
Photos stored online are accessible no matter where you are. Cloud services usually offer limited space at no cost and charge for more.
Dropbox: 2GB, free; 100GB, $100/year; 500GB, $500/year
Microsoft OneDrive (formerly SkyDrive): 7GB, free; 100GB,$50/year; 200GB, $100/year
Google Drive: 15GB, free; 100GB, $2/month; 1TB,$10/month; 10TB, $100/month
Apple iCloud: 5GB, free; 10GB, $20/year; 20GB, $40/year
Online backup services
Though similar to online cloud storage, these focus on performing regular, automated backups of your devices and storing the photos and data online. They come with backup software you install on a computer, tablet, or smart phone.

Carbonite: Personal Plus Basic with unlimited storage space, $60/year per computer
Mozy.com: MozyHome with 50GB, $6/month; 125GB, $10/month; additional 20GB, $2/month; $2/month for each additional computer
Additional cloud services
Personal clouds are an offshoot of network drives that can be accessed from any device with an Internet connection. They require a router that can be accessed from the Internet and an external hard drive. With a Wi-Fi camera, you can snap and upload pictures to your personal cloud almost instantly. Also, you can use cloud-connected hard drives to connect to a router via an Ethernet connection. You control your hard drive through a Web browser or with an app on a mobile device. You can download and upload files no matter where you are.
Western Digital My Cloud Personal Cloud Storage: 2TB, $150; 3TB, $180
USB flash drives, optical discs
These devices aren't designed for long-term storage, but using them is better than not backing up at all. Just be aware of their limitations. USB flash (or thumb) drives are small and easily lost or damaged. Many new computers don't have an optical drive, so if you store images on Blu-rays, DVDs, or CDs, you might need an external drive (about $100 for Blu-ray; $50 or less for DVD).
Editor's Note:
This article also appeared in the June 2014 issue of Consumer Reports magazine.