How to remove stains from stone countertops
Take care, some cleaning products can mar the surface
Published: June 17, 2014 02:30 PM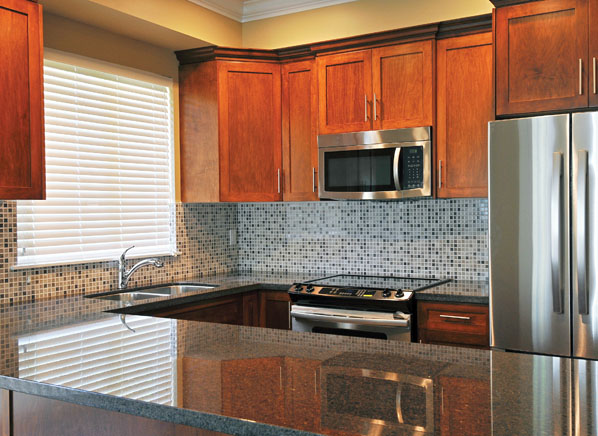 The more people in a kitchen, the more opportunity for spills. Except for quartz and granite, stone counters had a hard time fending off stains in Consumer Reports tests. It's best to deal with stains immediately, but what if you don't notice that wine spill until the next day? Follow the installer's care instructions, and if those don't work, try these tips from our experts and from the Marble Institute of America for granite, limestone, and marble:

Test first. Always try cleaning solutions on an inconspicuous spot first and check for damage.

Blot, don't wipe. Use a paper towel to blot the spill—wiping will spread it. Then clean the spot with a solution of water mixed with a clear dish detergent, and rinse several times. Never use products that contain lemon, vinegar, or other acids because they can etch or mar the surface. Dry with a soft cloth.

Take action. Stain still there? Oil-based stains darken the stone. Clean with a solution of mild dish detergent and water. Then try a water-and-ammonia solution. For coffee, tea, and non-oily foods, mix a few drops of hydrogen peroxide—12 percent maximum strength—with a drop or two of ammonia, then clean. To remove water rings, buff with dry 0000 steel wool.

Apply a poultice. Stubborn stains might need a poultice to draw out the stain. A poultice is a liquid cleaner or chemical mixed with a white absorbent material to form a thick paste that is spread over the stained area, covered with plastic, and left to work for 24 to 48 hours. You'll find detailed instructions for a variety of stains on the Marble Institute website. If nothing works, call in a pro.

Reseal regularly. Sealer makes the surface of granite, limestone, and marble more stain resistant. Put a few drops of water on stone and let it stand for 15 minutes. It should bead up. If it doesn't, it's time to reseal. Soapstone doesn't need sealing; applying a mineral oil darkens the stone but doesn't protect it from stains.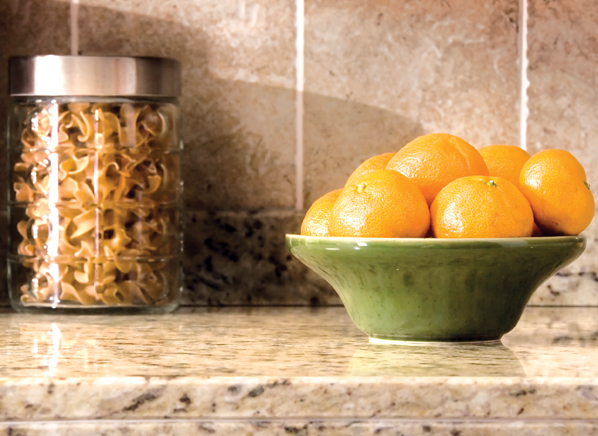 Best stone countertops from our tests
In our tests of 16 countertop materials, granite was by far the best stone and second only to engineered quartz overall. Heat, cuts and scratches didn't harm granite in our tests and polished and matt finishes resisted most stains when properly sealed. But periodic resealing is needed to fend off new stains.

Marble, although a classic material, was near the bottom of our countertop Ratings. It nicked and scratched easily and some stains were too tough to be washed away. And in our tests, heat damaged the marble. Soapstone fared better than limestone and although both were excellent at resisting heat, these counters both need TLC.
—Kimberly Janeway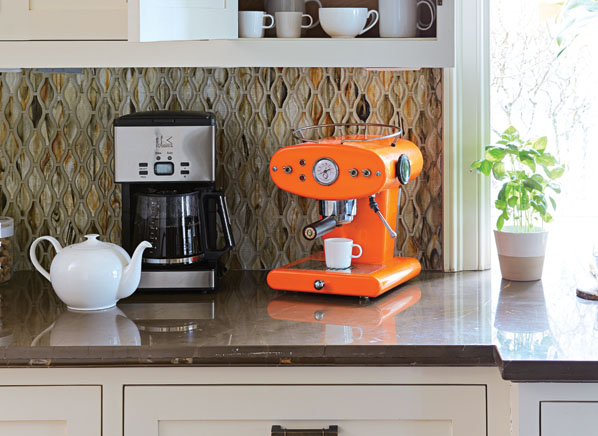 Kitchen Planning Guide
Countertop appliances for those counters. Need some small appliances for those new countertops? Find the best from Consumer Reports tests in our Kitchen Planning Guide. You'll also find advice from our experts on how to hire a contractor, plan a budget, and choose the best products for your project.