What the color of your front door says about you
What's your paint personality? Here's how to find the hue for you.
Published: October 06, 2014 03:30 PM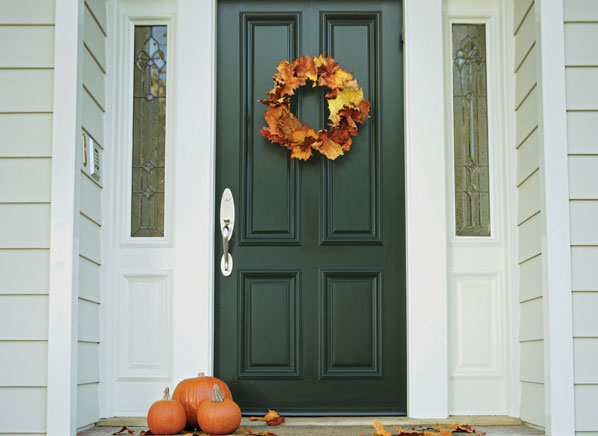 Whether you're "practical and strong minded," or a "restless spirit," there's a front door color that'll capture your personality, says a color expert for Therma-Tru, maker of entry doors. Kate Smith of Sensational Color has named 10 colors that will come knocking in 2015—five are bright and bold and five are more muted. Whichever you choose, you'll need a good exterior paint that lasts. That's where the experts at Consumer Reports come in.

Smith's paint picks include a personality profile for each color. Here are her color choices and the brand that makes them. Find the right hue for you by matching the paint color to your disposition. The first five are bold, the second five are softer shades.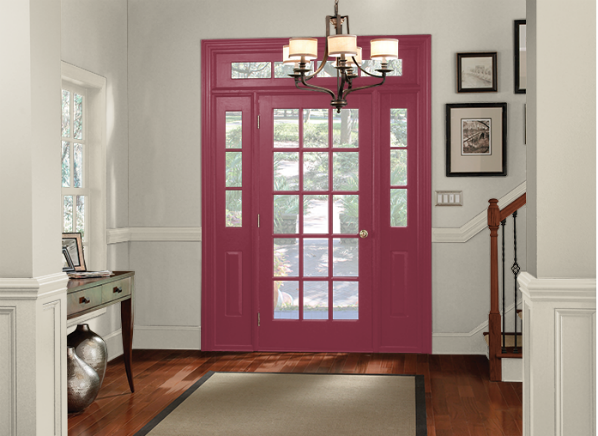 Bold door colors
Hue: Bronze Tone (Benjamin Moore)
You: "Practical and strong minded, for you your home is your hobby."

Hue: Frank Blue (Sherwin-Williams)
You: A "restless spirit" with a "quick wit and quirky way of looking at things."

Hue: Nifty Turquoise (Sherwin-Williams)
You: "Your charismatic personality makes every gathering at your house a memorable one."

Hue: Tripoli Sand (Pratt & Lambert)
You: "A natural organizer" ... others "follow your lead."

Hue: Cranapple (Behr)
You: "An investigator at heart, you are persistent at whatever you take on."
Softer shades
Hue: Night Shade (Behr)
You: "Enjoy pursuing a diverse range of activities."

Hue: Wright Blue Mist (Pittsburgh Paints)
You: "Your home is an oasis."

Hue: Drizzling Mist (Valspar)
You: "Naturally good at whatever you do."

Hue: Amazon Soil (Benjamin Moore)
You: "A deep thinker that enjoys your home as a space for learning."

Hue: Thyme Green (Pratt & Lambert)
You: "Enjoy planning each adventure with family and friends."

Best exterior semi-gloss paints
Semi-gloss paints are the best choice for entry doors. In Consumer Reports tests of semi-gloss exterior paints, some brands did better than others so keep in mind that the pros at the paint store can mix any color you want in the brand you prefer. The appearance of all six of our recommended semi-gloss exterior paints was excellent after the equivalent of three years of rough treatment and very good after nine.
For more exterior and interior paint choices, see our full paint Ratings and recommendations as well as our paint buying guide.
—Mary H.J. Farrell (@mhjfarrell on Twitter)