Best used cars under $10,000
You don't have to spend a fortune to get a great car
Published: April 16, 2015 11:00 AM
Need new wheels but have a tight budget? Don't let that frustrate or worry you. There are a wide variety of models out there to suit your needs, and it's easy to find a solid, reliable car with all the features you need. Just follow a few simple rules:
Look for a car with a good reliability track record. It's no guarantee of finding an example that doesn't have problems, but choosing a reliable model stacks the odds in your favor.
Choose one with electronic stability control (ESC). You should buy a model new enough to have ESC, a system that has proven to save as many lives as seat belts. Curtain airbags, which provide head protection in side crashes, is also a key safety feature.
Buy as new as you can afford. It may be a stretch, but that newer car likely has more safety features and fewer miles on it, improving the chances it hasn't been abused.
Buy from a reputable seller. New car dealerships are usually the best place to find a good selection of gently used vehicles, but you can also find them at established used car lots as well as from private sellers.
• Look at past history. If possible, ask to see the previous title and contact the former owner. There's no better way to find out the real history of a used car than from the person who owned it.
The cars and SUVs below are those we recommend to friends and family. They performed well in our tests and have consistently had above-average reliability for the model years shown, based on our latest Annual Auto Survey. Each also came standard with ESC, unless otherwise noted.
—Eric Evarts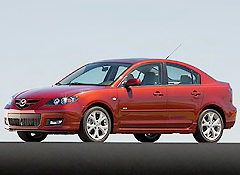 The excellent Mazda3 is one of our favorite small cars to drive. It has precise, responsive handling and a firm, comfortable ride. Interior quality is very good, and some upscale features are available, though the cabin is noisy and the rear seat somewhat tight. For 2012, Mazda added a new 2.0-liter Skyactiv engine and six-speed automatic transmission that boosted fuel economy to an impressive 32 mpg. We'd skip the sportier Mazdaspeed3 version, which has a harsh ride and too much torque steer.
A twin to the Toyota Matrix, the Vibe is a practical, reliable, and efficient little wagon. Available all-wheel drive and a large, flat load floor in back make it a good substitute for a small SUV. Its 1.8-liter engine is stingier with fuel than most SUVs, though it can be a little slow and whiny. Access and cargo space are generous and the rear seat is roomy. Drivers, however, may find the steering wheel an awkward reach away. Handling is fairly nimble, and the ride is compliant though a little jittery. Stability control became available in 2005, but it may be difficult to find.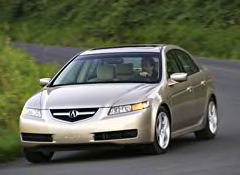 Based on the humble Honda Accord, the TL outclassed plenty of luxury cars that cost a lot more when it was new – and it still does. Taut, agile handling combined with a comfortable, quiet ride and impressive interior quality give the TL a nearly ideal blend of sportiness and luxury. Its smooth V6 makes the TL very quick, yet still returns commendable fuel economy. All that plus very good reliability makes the TL an excellent used-car choice – no matter what your budget.
Acura's entry-level sedan is a great used alternative to a new small car. Based on the petite European version of the Honda Accord, the TSX's agile handling and smooth revving yet thrifty four-cylinder engine give it sporty flair. Handling is frisky, but the tradeoff is a stiff ride—our major beef with the car. The cabin has impressive fit and finish and is fairly roomy up front, though the backseat is tight. Add in top-notch reliability and the TSX is an easy choice.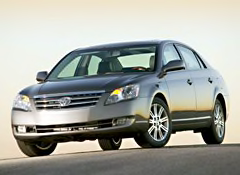 The Avalon has always been a well-executed large sedan, essentially a stretched Camry with more comfort and luxury features. High points include a silky-smooth powertrain, excellent road isolation, and generous accommodations. The punchy, powerful V6 easily gets this big car moving, and its limo-like rear seat is generous enough for three adults. But at highway speeds the ride tends to feel floaty; look for the more buttoned-down Touring model. All versions have great reliability to boot.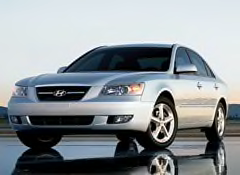 2006 was the year the Hyundai Sonata grew up, metamorphosing from cut-rate alternative into a comfortable, capable cruiser. It has very good fit and finish, a roomy backseat, and a thrifty four-cylinder. (An optional V6 has more power, but may not fit under our $10,000 price ceiling.) The ride is smooth, although it can become a little buoyant on the highway. Its handling is more on the capable side than nimble. Think of it as a tight end rather than a running back. Reliability has been very good.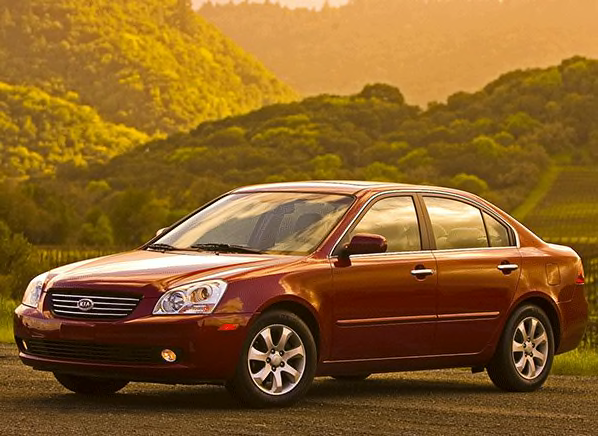 This generation of the four-cylinder Optima was one of the best midsized sedans, outscoring comparable Toyota Camrys and Honda Accords. It rides very comfortably, provides a roomy back seat, and has an efficient four-cylinder that performs smartly. Essentially a rebadged Hyundai Sonata, the Optima handles securely than the Hyundai and uses quality materials inside. Yet it costs a fraction of the price of the more popular Camry and Accord. Look for an EX-trim Optima, which was more widely available with antilock brakes and ESC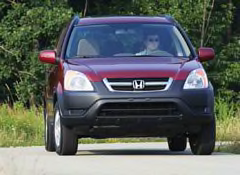 Like a tiny minivan, the CR-V has plenty of space and enough height inside to almost walk around. Its low cargo floor makes it easy to load your gear. Even better, the CR-V is one of the best-driving small SUVs of its day, with a four-cylinder engine that's smoother and more powerful some contemporary V6s, a compliant ride, and almost spry handling. First-rate reliability is a major plus. Our main complaint is road noise.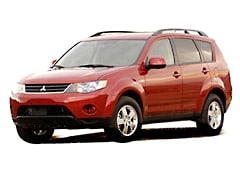 With either an economical four-cylinder or a punchy V6, the Outlander is an affordable, no-compromises alternative to more popular small SUVs. Its quick, well-weighted steering and agile handling set it apart from most competitors. The tradeoff is a fairly stiff ride, though it's better on four-cylinder Outlanders, which have smaller tires. The rear bench can seat three across with plenty of head- and legroom, and there's even a tiny third-row seat for kids. Reliability is impressive.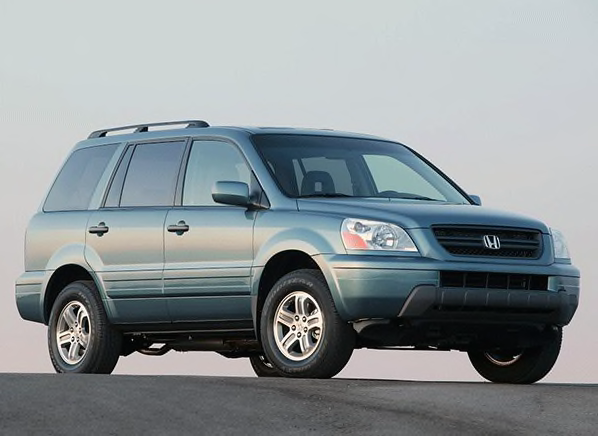 The Pilot manages to combine the best of a wagon, SUV, and minivan. A bit roomier and less costly than its upscale sibling, the Acura MDX, it's among the better SUV choices for this class. The Pilot delivers spirited performance yet respectable fuel economy; a comfortable ride; secure, responsive handling; and seating for eight. Pronounced road noise was our only qualm. The standard split third-row seat folds neatly into the floor. Access is easy, fit and finish is impeccable, and reliability is sound. Look for a model with the available rear-view camera.