Driving Them Crazy: Americans' Top Customer Service Complaints
Learn how to achieve a better outcome with a billing dispute, car repair, product return, and more
Published: November 02, 2015 10:00 AM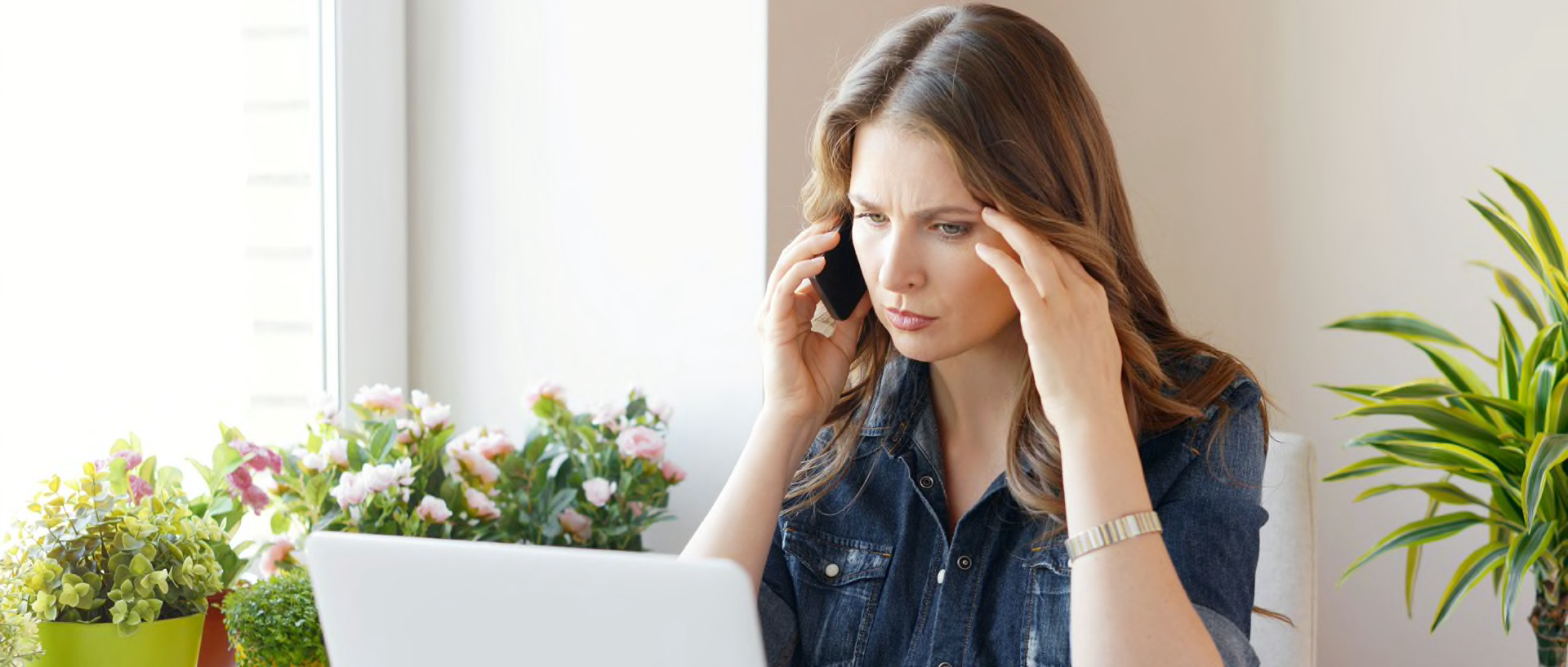 Like many Americans, Judy Sharum had a customer service meltdown last year. Fed up with overpaying for a landline phone and Internet service from AT&T, Sharum signed up for the company's U-Verse triple-play package. It seemed like a great deal. The package also included cable TV and the price was better.

But just after a crew installed the equipment and left her Rockford, Michigan, home, she discovered that none of the services worked. The reason? U-Verse was not yet available in Sharum's neighborhood.

For two weeks, the 64-year-old retired accountant implored representatives to "flip the switch" and restore her previous services. "I went on the warpath," she said, taking to the company's Facebook page and "letting AT&T have it in all caps." Eventually, she coaxed a representative to call in a favor from a technician to do the deed. But with all that bad history, Sharum soon cut ties with AT&T.

That wasn't the end of the story, however. Sharum's ordeal and Facebook rant caught the eye of AT&T's assistant to the president, who phoned her to right the wrong.

"Too late," Sharum groused, who received an apology and a refund check for a month's service for her trouble.
What's the worst customer service experience you've ever had?
Sharum's odyssey isn't unique. Nearly 90 percent of Americans have dealt with customer service for one reason or another during the past year, according to a recent survey by Consumer Reports National Research Center, and the experience is often frustrating. Half of those surveyed reported leaving a store within the past year without making their intended purchase because of poor service; 57 percent were so steamed that they hung up the phone while talking to a customer service representative without a resolution. Women were more annoyed than men, as were those under age 45.

Customer Service Complaints

| | |
| --- | --- |
| Issue | Percentage of Respondents |
| Can't get a human on the phone | 75 |
| Salesperson is rude or condescending | 75* |
| Disconnected | 74 |
| Disconnected and unable to reach same rep | 71 |
| Transferred to representative who can't help or is wrong | 70 |
| Company doesn't provide—or hides—customer service phone number | 68 |
| Long wait on hold | 66 |
| Many phone steps needed | 66 |
| Repeatedly asked for same information | 66 |
| Proposed solution was useless | 65 |
| Salesperson ignored me | 64 |
| Unsure whether on hold or disconnected | 62 |
| Can't speak with a supervisor | 62 |
| Phone menu doesn't offer needed option | 61 |
| Voice-recognition system works poorly | 61 |
| Sales pitch for unrelated goods or services | 60 |
| Salesperson is too pushy | 60 |
*For in-store experiences, rudeness was highly annoying to 71 percent of respondents.

How to Get Results
Consumers have more tools than ever to cut through customer-service clutter. Technology has given people a powerful voice, allowing their customer service complaints to be heard. Internet forums can turn one person's headache into a corporate nightmare. Companies actively patrol social-networking venues such as Facebook and YouTube to monitor what's being said about them—and often respond to customer service complaints before they go viral. Twitter has become the go-to brand for support. There's even an app called GripeO that will take your complaint right to a company's doorstep. Other tips:
More businesses offer live chats on their websites with agents. It's faster and more efficient than e-mail because you can have real-time dialogue and have a transcript of the conversation before signing off.
User communities within a firm's site will get you noticed. You can post questions, comments, and air grievances about products and services. Often, a representative will join the discussion to put out a fire before word gets out. Studies have shown that bad news travels fast; those who have a negative experience are much more likely to express their unhappiness than those who have a good one. Also, be sure to publicly praise a company if they resolve your problem. It's only fair.
Sidestep automated phone menus. Check out websites such as DialAHuman and GetHuman, which list hard-to-find customer service numbers and advise how to bypass automated prompts to get a live person. You can also try pressing "0" repeatedly to reach an operator. Another trick: Press the prompt to place an order; companies are often more gracious to potential customers than existing ones.
Drop the "E" bomb. If you make it through to a live person and still feel you are getting the runaround, tell the agent you want to "escalate" the status of your complaint. That's a surefire attention grabber because agents can be criticized for bumping too many calls "upstairs."
Climb the corporate ladder. Companies discourage direct dialog by forcing customers to submit comments and complaints to a generic inbox via a "contact us" web page. Responses can take days, if ever. If your comments are ignored, go to the bottom of the website's home page and sniff around for hyperlinks to "corporate" contacts, "investor relations," "company information," and so forth. That's where you can typically find names and contact information for top management.
—Tod Marks