When you shop through retailer links on our site, we may earn affiliate commissions. 100% of the fees we collect are used to support our nonprofit mission.
Learn more.
After weeks of speculation, Apple has finally taken the wraps off the new Apple TV, which will come in two versions—$149 for the basic 32GB model and $199 for a 64GB model—when it becomes available next month. The big question for those looking for a new streaming media player is, was it worth the wait?
Based on what we've seen and heard at the Apple event itself, we think the answer is an unqualified yes. Apple TV has always made sense for those who already live in Apple's world, but over the past year the platform has started to feel a bit outdated, especially in light of the regularly updated Roku players and newer contenders such as Amazon Fire TV. With its faster processor, Siri voice and gesture control, plus a new app market, that's no longer the case.
We'll be doing a full evaluation of the new Apple TV for our streaming media player Ratings, but based on the product info and demos at the Apple media event today, here are three reasons we think the Apple TV is worth considering, despite its higher-than-average price tag. (We also have hands-on coverage of the new iPad Pro, along with iPhone 6s and 6s Plus.)


1. Siri Voice and a New Remote
Yes, Siri is finally coming to Apple TV. Using the microphone built into the new remote control, you access content across multiple video streaming apps, including iTunes, Netflix, Hulu, HBO, and Showtime. During a demo, the presenter was able to look for movies by genre, cast, director, date, or age ratings. You can also impose additional filters on searches, such as first selecting "Bond" movies, and then limiting the results to only those starring Sean Connery. And you can ask for recommendations, such as "kids' movies." One especially cool feature shown during the demo was to rewind by a few seconds and turn on captions, simply by asking what a character on the screen just said.

The new remote has a glass touch surface so you can swipe to navigate through the updated, more modern-looking interface, plus gesture support, which makes it friendlier for playing games. The remote has Bluetooth 4.0 wireless technology, and both an accelerometer and gyro for gesture-based controls. Apple says the remote can last three months without a charge, and it has a lightning connector for charging from another Apple device.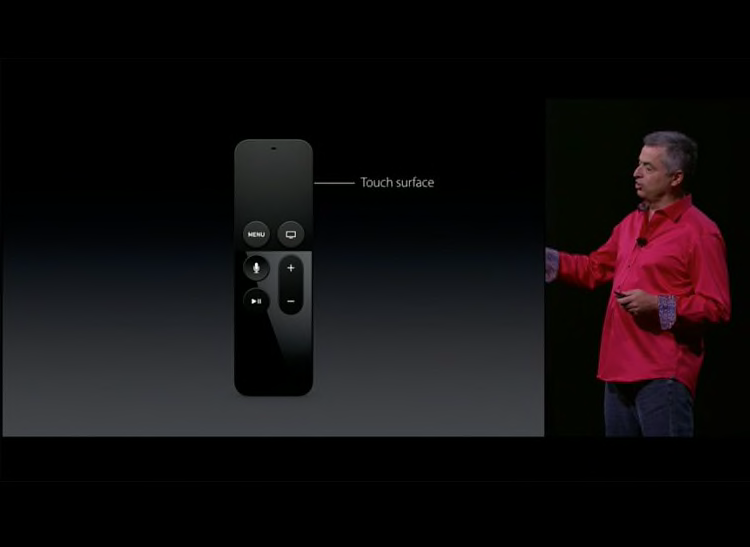 2. Faster Processor and tvOS
To go along with its new, slighly taller chassis, Apple TV is getting some improvements under the hood, namely a faster processor (the 64-bit A8, not the new A9X chip in the new iPad Pro), and a special TV-optimized version of the company's new iOS operating system, called tvOS. The player has built-in 802.11AC MIMO Wi-Fi, plus Bluetooth communication with the new remote, so you don't need line of sight between them. It also supports infrared (IR) commands. The back-panel connections are similar to the older Apple TV's with HDMI, optical audio, and wired Ethernet inputs, plus a micro USB Type-B port for service.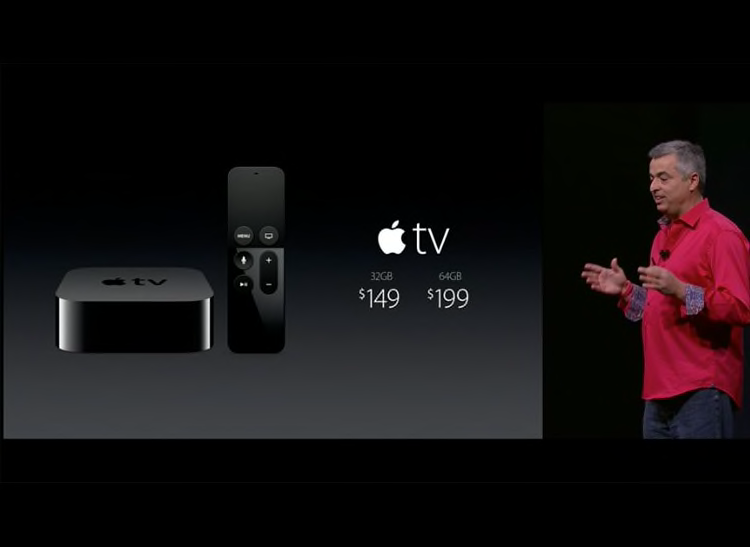 3. Games and Apps
Perhaps the biggest announcement is that Apple is opening up its app store to third-party developers for apps ranging from games, to fitness and wellness titles, to shopping. Games appear to be a big initial focus, with an emphasis on casual gamers. At the event, two games—Hipster Whales' "Crossy Road" and "Beat Sports" from Harmonix were demonstrated, and they will be available at launch. Apple already does a brisk business in casual games on its mobile devices, and adding this capability to Apple TV is a smart move, especially now that the player has increased horsepower and a more game-capable remote control.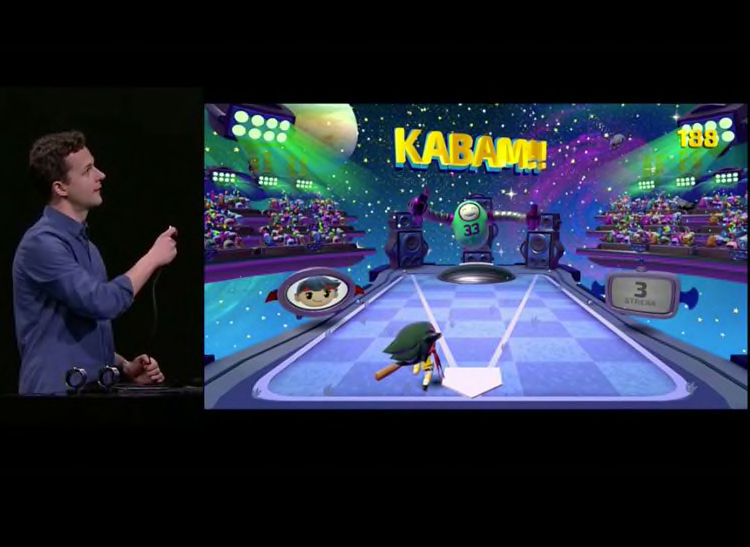 With the revamped Apple TV, Apple will become more competitive with both Roku, which has regularly updated its players, and Amazon Fire TV, which has some similar characteristics. We're looking forward to getting a new Apple TV as soon as it's available and putting it through the paces in our streaming media lab. Check back next month for our full evaluation.
Consumer Reports' Glenn Derene analyzes all of Apple's September 2015 announcements: Apple TV, new iPhones, and iPad Pro with stylus and keyboard.