When you shop through retailer links on our site, we may earn affiliate commissions. 100% of the fees we collect are used to support our nonprofit mission.
Learn more.
If you spend a lot of time in gyms and fitness clubs, you've maybe noticed a strange Transformer-like machine over by the cardio equipment, a kind of cross between a treadmill and an elliptical. Maybe you even asked your fellow gym-goers its name, and got a variety of responses, from "hybrid elliptical" to "zero runner" to "anti-gravity treadmill." In fact, the industry itself is still settling on a term, though the one that seems to be sticking is "alternative motion machine." As more major manufacturers bring their own residential alternative motion machines to market, it could become the next big thing in exercise equipment.
Combining elements of the treadmill and the elliptical, these machines allow you to control the length and speed of your stride at will, without the press of any button, in a low-to-no impact motion. Alternative motion machines also borrow from stair-stepper technology by enabling an up-and-down movement that's murder on the quads and glutes.
Although commercial alternative motion machines have been around for years, our fitness experts started seeing residential units only in the last 12 months or so, starting with the Precor AMT 835. It was followed by the Octane Zero Runner ZR7 and the NordicTrack FreeStride Trainer FS7i. All three machines are currently in our labs for testing. The final results won't be ready for a few weeks, but you can read more about the models in "Cardio Fitness Gear That's Easy on Your Joints."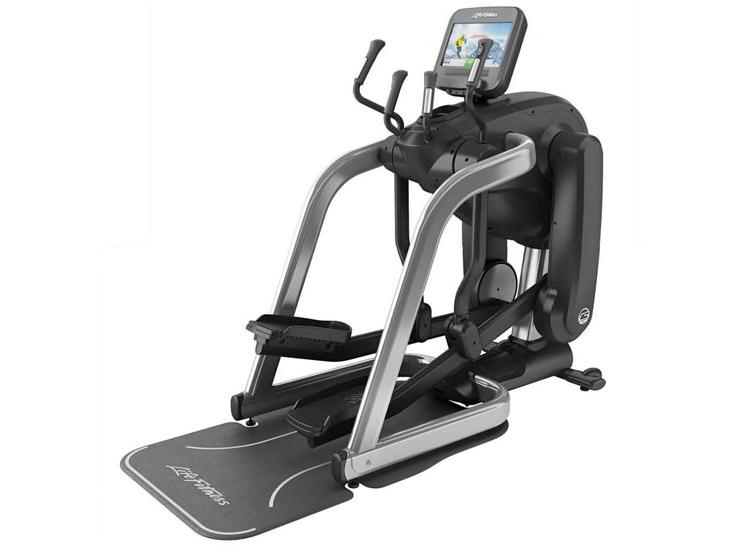 Meanwhile, LifeFitness, another major name in workout equipment, recently launched its own alternative motion machine called the FlexStrider (shown). The machine has many of the same features of its competitors, including a futuristic look and dynamically variable stride length, ranging from 0 to 36 inches. That's comparable with the NordicTrack and Precor, but shorter than the Octane, which opens up to an impressive 58 inches.
Like other alternative motion machines, the FlexStrider also has a steep price tag. It's actually outdoing the competition in that regard, with a trio of models ranging between $10,000 and $12,000, compared with the $2,000 to $9,000 for the models in our tests. Paying top dollar for the FlexStrider gets you a number of upgrades, including at-your-fingertip resistance controls on the moving arms and touchscreen controls on the Bluetooth-compatible LCD display.
So do alternative motion machines represent the future of cardio equipment? At their current prices, definitely not. But, of course, new technologies are often expensive, so we expect costs to come down. What's more, our first impressions of the machines are positive enough to think they'll probably find an audience, however niche. But before you drop five figures on your own alternative motion machine, we suggest you try one of the commercial units at your local gym to see how one might enliven your workout.