A Digital Guide to Breaking Up: How to Reclaim Your Online Accounts After a Relationship Ends
Social media and streaming accounts can serve up painful reminders of relationships that have ended. Here's how to ease the burden.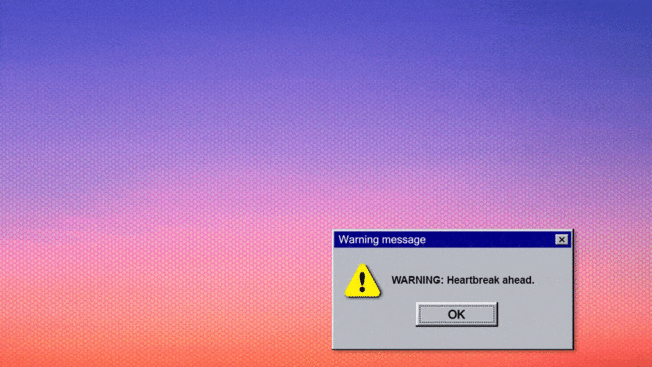 Ending a romantic relationship can be painful on its own, but today's always-connected lifestyles can make it particularly difficult to move on. Social media algorithms may resurface old photos of an ex-partner for years after a breakup, for instance, and even video streaming services can play a hurtful role by making recommendations attuned to a former partner's tastes.
Those reminders can deepen feelings of loss, says psychologist Lilli Friedland, an expert in couple relationships who has a practice in Beverly Hills, Calif. "It is hard to go through breakups. It's emotionally hard. It also triggers other possible losses that we've had or other mistakes we think we've had in romantic relationships," she says.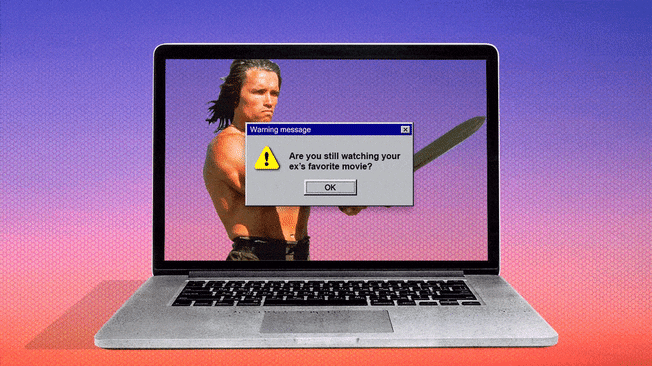 Adjust Video Streaming Services
Smart home, email, and social media accounts can affect your security and privacy in meaningful ways. By contrast, a streaming service is a lower-stakes matter—but it can still pack an emotional punch. If you've been sharing a streaming account with a former partner, you may be paying for their entertainment. Beyond that, you'll each be able to see what the other one is watching, and even if you remove your ex-partner's access, you may keep receiving streaming recommendations tailored to their viewing preferences.
Regardless of your feelings about your ex, it can be a good idea to give them a heads-up before you start kicking them off of these platforms. "You still want to act in a thoughtful, respectful manner even if the other was not, because you still have to live with yourself," Friedland says. "You want to know that you're handling it in a way that you're okay with, that you won't regret."
We're just covering video streaming services below, but some of the same challenges arise with music streaming services if you have family plans. Amazon Music's Unlimited Family Plan lets you remove members, as do Apple Music Family Sharing, Tidal, and Spotify.
Here are instructions on how to log other devices (like your ex's laptop) out of some of the most popular video streaming service accounts.
Amazon Prime Video. After changing your Amazon password, go to the Prime Video settings page on your laptop or desktop computer to deregister any devices that don't belong to you. If you'd like to remove someone else's profile on your account, you can do that from the profile page.
Apple TV. Change your Apple ID password, then open Settings on your Apple TV. Go to Users and Accounts, click on the name of the account, and select "Remove User From Apple TV."
HBO Max. After changing your password, log on to HBOMax.com if you're on a computer, or on the HBO Max app on your phone. Tap the Profile icon in the upper right if you're on a computer, or the Profile icon and the Settings icon if you're on a phone or tablet. Select "manage devices" and "sign all devices out." Be aware that it can take up to four hours to sign all devices out of your account.
Hulu. Change your password, and then log in to your account on a web or mobile browser. Go to Watch Hulu on Your Devices > Manage Devices and remove any devices that aren't yours.
Netflix. Change your password, then go to the "manage devices" page and click on "sign out of all devices."
Adjust Streaming Recommendations
Once you've taken care of all that, you can tweak user profiles or delete parts of your viewing history so that future recommendations reflect only your preferences. The process varies a bit by platform. On Amazon Prime, for instance, you can remove shows you've previously viewed from your watch history. On Netflix, you'll want to go to your profile, hover your cursor over your name, select "Your Account" from the dropdown menu, then go to My Profile > Viewing Activity. Click on the X next to each movie, show, or series you want to remove.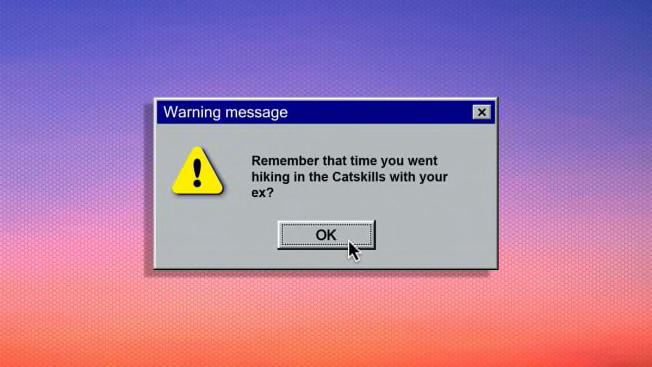 Handling Digital Photo Albums
In conversations and emails with multiple people in various stages of breakup aftermath, we've heard about a number of ways that technology serves up unwelcome reminders of the past. One common problem is stumbling into pictures of exes, even years after the end of a relationship. "I'm still dealing with reminders in my social media and photo backup apps," says a person who asked to remain anonymous. "And my current sweetie and I have been hesitant to post things because we were both going through the same thing of dealing with constant reminders of our exes."
You can delete photos that include your ex-partner from Facebook, Instagram, and other digital photo albums, or just change your settings to make them harder for others or yourself to stumble across.
Facebook Photos
If you'd rather not have photographs of your ex show up on your Facebook account at all, you can delete them individually by clicking the three dots next to or above each image and then choosing "delete photo." You can delete an entire album by clicking on Photos > Albums, clicking on the album, and then selecting Edit album > Delete album.
In some circumstances, you may want to keep your photos to preserve memories of an important relationship, or because you can't get rid of all the pictures of your ex without erasing every group birthday dinner and softball game. You can keep these images on Facebook but adjust your settings to make them more private, so they can only be seen by you, or just you and your friends.
On your desktop, click on a photo, then select "edit post privacy" and change the setting. In the app, you'll need to click the three dots on the right of the screen after selecting the image. You can make the photo visible to the "Public" (anyone on or off Facebook), "Friends" (your Facebook friends), "People tagged" (anyone tagged in the photo), "Friends of tagged" (anyone who's friends with a person tagged in the photo), or "Only me."
To change the privacy settings on an entire photo album, click on Photos > Albums and select the album you want to change. Click on the three dots in the top right corner, then click "Edit album." From there you can click on the current privacy setting and select a new audience, such as "Only me." Then, click "Save."
Finally, you can save a photo on your phone or computer before deleting it on Facebook in case you'd like to have it in your personal archive without seeing it while looking through your Facebook photos. Just click on the photo you're about to delete, select the three dots in the top right corner, then click on "save photo" on your phone or "Download" on your computer. It's possible to download entire albums on your computer this way as well.
Instagram Photos
You can delete or archive photos of your ex on Instagram, too. After you've found the photo you want to remove or change the settings for on the Instagram app, click the three buttons above it. From there, you can click "Archive" if you'd like to keep the image in the Archive folder that only you can see, or click "Delete" if you want to remove it altogether.
Photos Memories
It's easy to delete photos from your MacBook or iPhone: Just hit the trash can icon on the bottom of the image you want to remove on your iPhone, and Ctrl + Click to select the photo or photos you'd like to remove from your laptop or desktop computer, and then click on "Delete."
You may also want to adjust your settings to keep certain photos of yourself and your ex from appearing in Memories, which is a feature on iPhones and Apple computers that groups old pictures and videos into specific memory collections. It even turns some collections into Memory Movies, complete with titles and theme music.
To see your Memories, open Photos and click on "For You." You can tap a Memory thumbnail to see all the photos and videos in that particular Memory, or you can click "See All" to scroll through all your Memories. You can also see the people included in each Memory, a list of related Memories, and a map showing where the photos and videos were captured.
To remove one photo in a Memory, click to select it, then press delete. This will only remove the photo from your Memories. It won't delete it from your album.
Google Photos
Like Apple's Photos app, Google Photos lets you store and share images across devices—and the service uses them to make slideshows, which may show up above the photo grid on your Android device, iPhone, or iPad.
If you'd like to hide photos from your Photos view, you can move them to an archive. They'll remain in the albums that you added them to and any folders on your device, and they'll still be available via search, but Google Photos won't include them in the movies or animations it creates.
Open the Google Photos app if you're on your phone, or go to photos.google.com if you're on a computer. Then, sign in to your account, select the photo you'd like to archive, and click on "More" > "Move to archive."
You can hide photos of your former partner in the People section by clicking on the three dots, and selecting "Show and hide faces." Then click the person you'd like to hide.
Finally, you can delete photos from albums by clicking on them, clicking on the three dots, and selecting "Remove from album."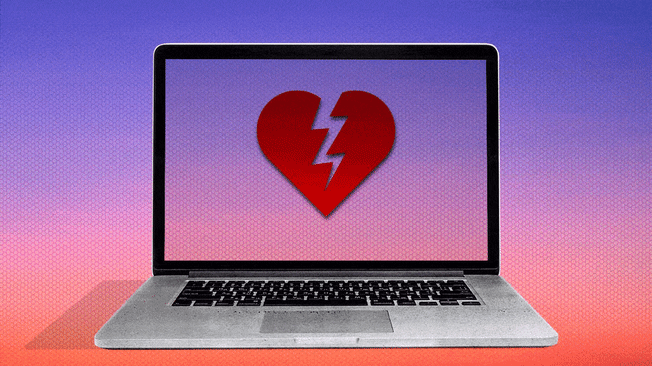 Adjusting What You See on Facebook
One man I spoke with, a law student who was just a couple of months past a generally amicable breakup, pointed out how tough it can be to see a former partner looking happy in a social media post.
"If you're sad and see an ex doing a bright and sunny Instagram story, that can hurt," he says. "It's the feeling you get when you're hurting and you know they're hurting about what you both went through, and yet you're still seeing them smile while you don't feel like you can yet."
Your Timeline
To stop seeing someone's public feed, go to their Facebook profile and click on the three dots next to "Message." Click on "Following" and select "Unfollow" on the left. The person you're unfollowing won't be notified of this change, and you'll still be able to see their feed if you are Facebook friends or if their feed is public (unless either of you blocks the other person). It just won't show up on your timeline.
In some cases, you may want to post Facebook status updates that your ex is less likely to see. If you're not Facebook friends with them, that's easy—just create a friends-only post. Or you can change the settings to exclude just your ex from seeing a post. This doesn't mean it'll be impossible for them to see it—a mutual friend might show it to them—but it won't pop up in their timeline. To change the audience for a Facebook post, click on the box underneath your name and select "Public," "Friends," "Friends except…," "Specific friends," "Only me," or a customized list.
Facebook Memories
Even if your ex isn't showing up in your timeline, they could appear in Facebook's Memories feature, which resurfaces posts you shared on the same date in previous years. The platform will also dig up photos on the anniversary of you and your ex becoming Facebook friends. One person told us their "breakup was actually three years ago, and I'm still dealing with reminders in my social media and photo backup apps."
You can remove each Memory as it comes up, but there's a more efficient way to filter them from your feed. Go to the Memories Home page > "Hide Memories." Then enter the name of your ex (they will not be notified), or choose a range of dates you just don't want to be reminded of.
Adjust Your Instagram Settings
If you have a public Instagram account you don't want your ex to see, but you don't want to block them, you can change your account to private by clicking on "Privacy." That way, only your followers will be able to see your photos and videos. Then, you can remove your ex from your follower list.
Use the Restrict or Block Settings
You can block your ex on Instagram, which will stop them from being able to comment on your posts. Or you can also use the "Restrict" setting. That will stop them from seeing when you're online or whether you've read their messages. While your ex will still be able to comment on your posts and stories, their comments will be visible only to them unless you hit "See comment" or approve it so that it's visible to others. To restrict someone's account, click on the three dots by their name and click "Restrict." This is where you can find the Block button as well.
Hide Your Story
If you don't mind your ex seeing your public posts but want to stop them from viewing your Instagram stories, you can either click on their name and then select "Hide your story," or can remove them from the customized "Close friends" audience you send stories to. Click on Camera Settings > Story, where you can change the "Hide story from" and "Close friends" settings. You can also change the sharing settings for who can share your story on Instagram or in a message.