When you shop through retailer links on our site, we may earn affiliate commissions. 100% of the fees we collect are used to support our nonprofit mission.
Learn more.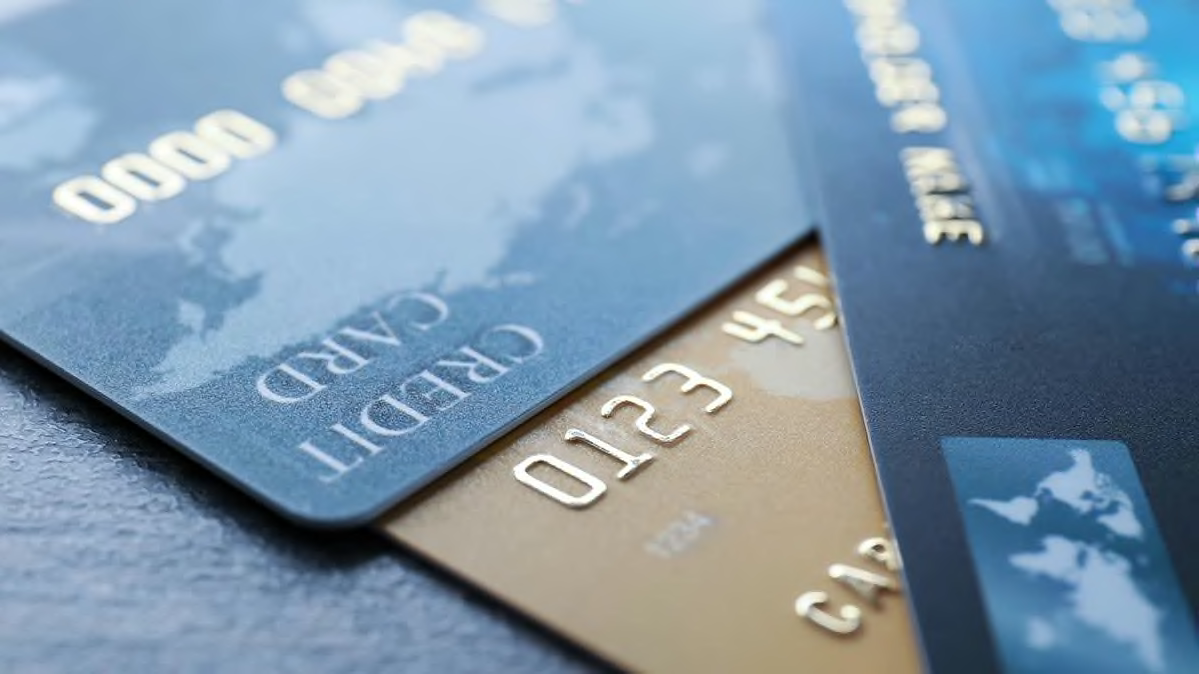 The average interest rate consumers pay on credit card balances has hit a record high of 17.11 percent, according to the latest data from CreditCards.com.
At the same time, outstanding credit card debt has also reached a record level, topping $1 trillion, according to the Federal Reserve.
Both facts suggest the same thing: That now is a good time to consider getting a balance transfer card if you're someone who carries a lot of credit card debt. And if the Fed continues to raise interest rates, as expected, your carried debt will become even more expensive.
These cards often allow you to pay zero interest on the amount you transfer, often for more than a year, giving you time to put more money toward paying off your actual debt.
The new card will actually handle the transfer. All you have to do is provide some basic information, such as the account number of the old card and the amount you want to transfer.
Based on your credit limit or other factors, the balance transfer card may approve you for all or part of the requested transfer amount, according to CreditCards.com.
"My No. 1 tip for someone who wants to reduce their credit card debt is to get a balance transfer credit card," says Ted Rossman, a banking analyst a CreditCards.com, "and then to focus on getting out of debt as quickly as possible."
Think about it this way: Retiring debt that costs you 17 percent or more in interest is the equivalent of earning a 17 percent guaranteed return on investment—a great deal.
Strike a Great Balance Transfer Deal
A lot of people haven't heard about balance transfer cards. According to CreditCards.com, 49 percent of U.S. adults don't even realize balance transfer cards exist and just 37 percent of debtors have ever applied for a balance transfer card.
The good news is that 82 percent who applied were approved, CreditCards.com says.
And those consumers who are aware of these types of cards are likely to seek out a better credit card deal in the next months. Winter is the peak time of year when consumers look to move their high-rate credit card debt, according to Experian, a consumer data and credit reporting firm. That may be due, in part, to holiday overspending. If you have a credit score in the 700s, you may be able to snag an attractive credit card balance transfer deal quickly.
However, there are a few caveats that consumers should be aware of when searching for a great balance transfer card.
For example, although cards advertise how much debt consumers are allowed to transfer, that figure can be lower for consumers without great credit—and you won't know how much you'll be allowed to transfer until after you apply and get approved.
"If you don't have great credit, the balance transfer amount may not be quite what you expected," says Jill Gonzalez, a credit analyst at consumer finance website WalletHub.
Another thing to look out for when selecting a balance transfer card is the duration of the zero percent interest period, Gonzalez says.
"We're used to seeing cards offering 21 months of no interest, but that's going to start to shrink," she says. "That's why it's good to act now."
By law, the minimum no-interest period is 6 months, according to Chi Chi Wu, an attorney with the National Consumer Law Center.
CreditCards.com's Rossman recommends three cards: Chase Slate, Amex EveryDay, and BankAmericard. Each offers 15 months with zero percent interest and no transfer fees as long as you complete the transfer within 60 days of opening the account, Rossman says.
"While there are cards with longer zero percent periods, they charge transfer fees—typically 3 to 5 percent of the balance being transferred," Rossman says.
Some cards also include zero percent interest on purchases as well as on the transfer, but the experts we spoke to all recommend that consumers with credit card debt not use the new card for spending at all.
"I recommend shifting your ongoing spending to cash or a debit card," Rossman says. "A big part of debt reduction is psychological, and you need to figure out what got you into debt in the first place and how to avoid going back there. It's too risky to try to eliminate old debt while juggling new credit purchases at the same time."
Another reason to avoid using these cards for new spending is that they usually don't offer rewards like points or cash back, and the interest they charge on new purchases is really high, Gonzalez says.
The challenge is to pay off the balance before the rate adjusts. You'll need to make every payment to the credit card company on time. One slip up and you may lose your zero rate.
What if you can't transfer all of your debt to a zero-rate card? Ask your present card issuers for a better rate and convey that you are trying to do better at getting your balances paid off.
Making timely payments can also have a big impact on your credit score. Though the goal is to get your debt paid off during the zero-rate period, if you fall short of that, a higher score can result in paying lower interest rates in the future.
From the 'Consumer 101' TV Show
Credit cards can be useful tools for most people—if used responsibly. Consumer Reports' money expert, Octavio Blanco, explains on 'Consumer 101' what smart consumers need to know about using plastic instead of cash.