When you shop through retailer links on our site, we may earn affiliate commissions. 100% of the fees we collect are used to support our nonprofit mission.
Learn more.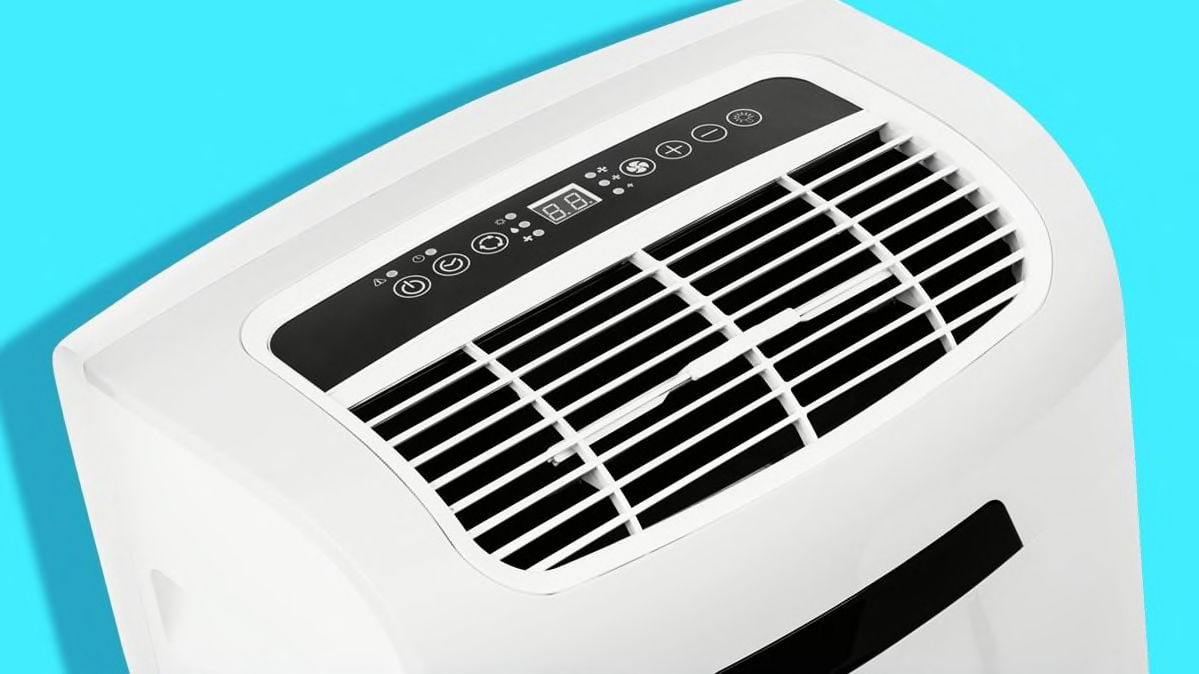 When the temperature and humidity rise and the weather gets muggy, a dehumidifier is a good defense to keep mold and mildew at bay.
But the appliance can't solve all your problems: First, you need to address the sources of the moisture in your home.
"A dehumidifier will remove water from the air, but if your problem is driven by a continuous source of water, a dehumidifier won't be enough," says Misha Kollontai, the engineer who oversees CR's dehumidifier tests.
Tackle underlying problems, then run a good dehumidifier to help keep the humidity level between the ideal 30 and 50 percent—any higher, and mold and dust mites start to thrive.
More on Your Home's Environment
You'll see 22 tested models in our dehumidifier ratings, from Danby, Frigidaire, GE, Hisense, hOmeLabs, Honeywell, and Midea. Nearly all of the tested models earn an Excellent rating in our water-removal tests. That means they remove the amount of water from the air that their capacity claims.
All dehumidifiers have a humidistat (like a thermostat for humidity), but some are more accurate than others. The humidistat detects the humidity level in an area and cycles the dehumidifier on or off as needed to maintain the desired humidity level, similar to how your air conditioner holds the room at its set temperature.
Only a handful of the dehumidifiers we tested earn an Excellent rating in our humidistat-accuracy tests, coming very close to meeting the humidity level you select.
Changes in the Dehumidifier Market
The Department of Energy has changed its test standard by lowering the room temperature to better reflect conditions in a basement, where dehumidifiers are typically used. Manufacturers have been rolling out dehumidifiers that meet this new standard over the past year, so you'll see them—and perhaps some models meeting the previous standard—on store shelves.
The older dehumidifiers are labeled with capacities of 30, 50, or 70 pints. This refers to the amount of water the dehumidifier can remove from the air within 24 hours at set conditions. The new dehumidifiers are labeled with claims of 20 to 60-pint per day capacities. That doesn't mean that these new dehumidifiers remove less water than the old group. "In a colder environment the dehumidifier is surrounded by less water in the air, so the volume of water it is able to pull out goes down," says Kollontai.
In our current dehumidifier ratings, you'll find ratings of 22 models that meet the new DOE standard. Below are five impressive models, with picks from each of the three categories. All score high enough to make our recommended list. Consider a larger capacity than needed. The dehumidifier will dry your room faster, and you won't have to empty the tank as often. You'll see the tank size, in pints, in our dehumidifier ratings.
Large-Capacity Dehumidifiers
Tested dehumidifiers in this category pull in at least 40 pints of water per day and should be used in large rooms that are damp or wet.
Medium-Capacity Dehumidifiers
Dehumidifiers we tested in this category can remove 30 to 35 pints of water from the air per day, and are meant for midsized or large rooms that are somewhat damp but not wet.
Small-Capacity Dehumidifier
Dehumidifiers in the small-capacity group can remove 20 to 25 pints of moisture per day, and can help dry out small, damp spaces.
CR's take: The Frigidaire FFAD2233W1 can remove 22 pints of water from the air per day, and the tank holds 12 pints, nearly twice the amount of most we tested in this category. It gets the job done, but the humidistat is the least accurate in this group, earning a Fair rating in this test. This is a basic model and does not have an auto-restart feature or a clean-filter alert.