When you shop through retailer links on our site, we may earn affiliate commissions. 100% of the fees we collect are used to support our nonprofit mission.
Learn more.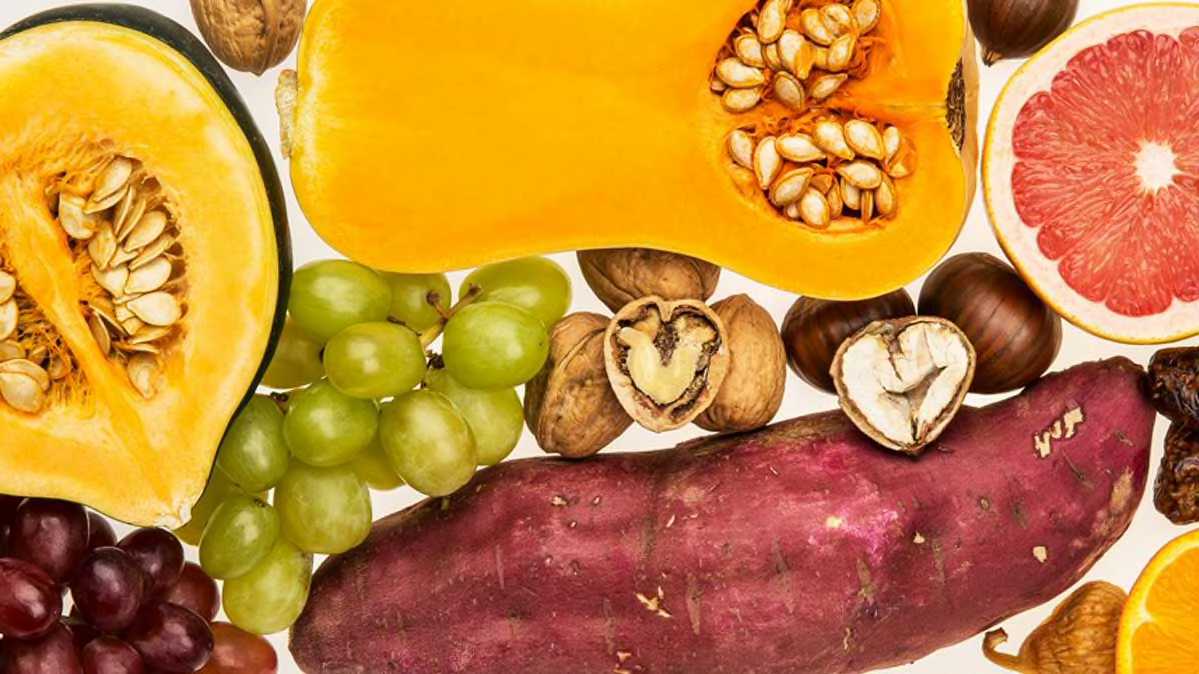 You may be missing the fresh produce that's so plentiful during the summer months, but this time of year brings many healthy, tasty foods to enjoy, too. With citrus, potatoes, squash, and many more items available in the fall, you can't go wrong—for your body and your palate—no matter which ones you pick.
That's especially true when it comes to the vegetables and fruits that abound during this season. "They're very colorful, delicious, hearty—so they make you feel like you're eating something substantial—easy to cook, and loaded with nutrients like antioxidants," says Maxine Siegel, R.D., who heads Consumer Reports' food lab.
Still, when you're standing in the supermarket produce aisle you may wonder whether one fall food has a nutritional edge over another. We put six food pairs against each other to find out. Here's the nutritional lowdown:
White Potatoes vs. Sweet Potatoes
Go for: Sweet Potatoes
Both spuds supply potassium, a mineral that blunts the impact of sodium on your blood pressure, and white potatoes pack a quarter of your daily need of vitamin C. But if you have to choose one, go with the orange option.
Being "sweet" doesn't make them significantly higher in carbohydrates or sugars than white potatoes, Siegel says. (A small 4-ounce white potato has 20 grams of carbs and 0.93 grams sugars, and the same size sweet potato has 23 grams of carbs and 4.7 grams of sugars.)
The nutrients you get in exchange are well worthwhile: One serving provides 12 percent of your daily fiber needs and enough carotenoids to supply more than three times your daily recommended dose of vitamin A.
Acorn Squash vs. Butternut Squash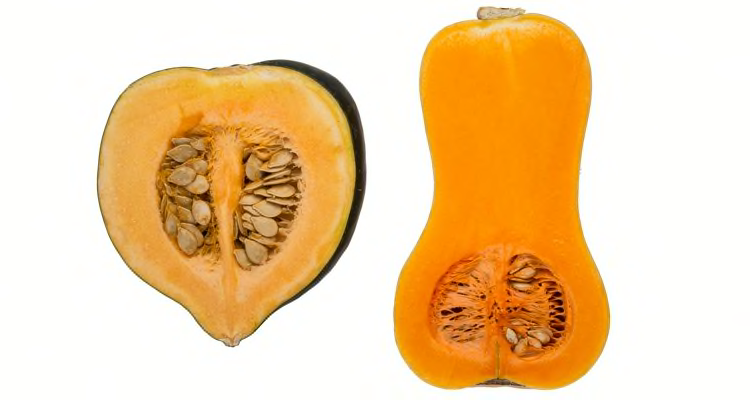 Go for: Acorn Squash
Acorn squash is the champion in this showdown. It edges out butternut squash in terms of fiber, magnesium, potassium, thiamin, and vitamin B6. Butternut is higher in vision-protecting vitamin A in the form of beta carotene and other carotenoids (supplying 76 percent of your daily need per cup vs. 17.5 percent for acorn) and slightly lower in calories (82 vs. 115 per cup) and carbs.
Still, the overall nutritional extras you get from acorn squash make the trade worthy. Just be sure to choose either of these superstar veggies over low-cal spaghetti squash, because its texture and flavor won't work the same way in recipes, and eating it won't add as much to your diet nutritionally.
Dried Figs vs. Dried Dates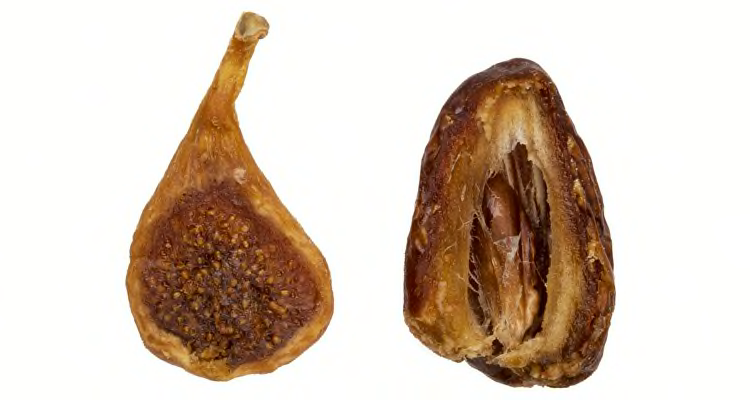 Go for: Either
Both types of "nature's candy" make for a super selection. Figs contain a little more of two crucial minerals: bone-building calcium and iron, nutrients that can be tough to come by for vegans and others who don't eat much dairy or meat. But their fiber and calorie counts are similar. Chop either and use as a sweet addition to salads and muffins, or stuff with soft cheese as a salty/sweet snack.
Walnuts vs. Chestnuts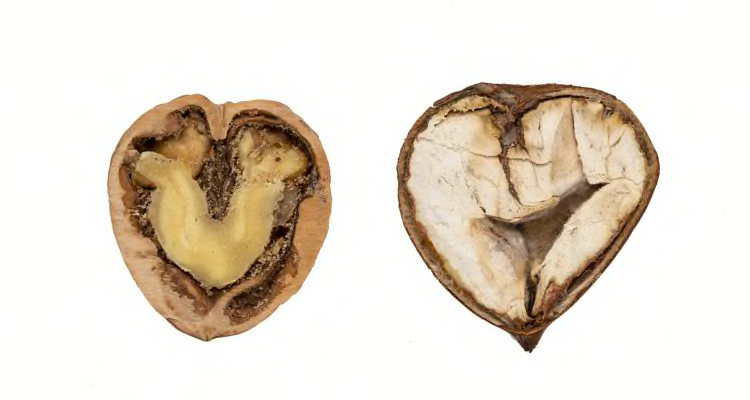 Go for: Walnuts
Low in fat and calories, chestnuts aren't your typical nut. With only about a third of the calories, they outpace walnuts if weight loss is your goal. However, chestnuts have none of the omega-3 fats that make walnuts a heart-healthy pick. "Walnuts are rich in alpha-linolenic acid, a plant-based omega-3 that has been shown to reduce the risk of cardiovascular disease," Siegel says.
Red Grapes vs. Green Grapes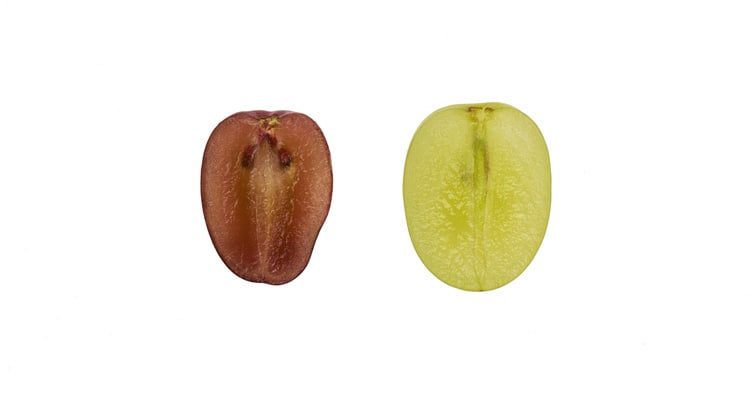 Go for: Red Grapes
If you've heard about the heart-health benefits of red wine, then it should come as no surprise that red grapes also surpass their less colorful counterparts. They contain the heart-health booster resveratrol as well as health-promoting anthocyanin pigments, says Jean-Xavier Guinard, Ph.D., a food scientist at UC Davis.
Oranges vs. Red Grapefruit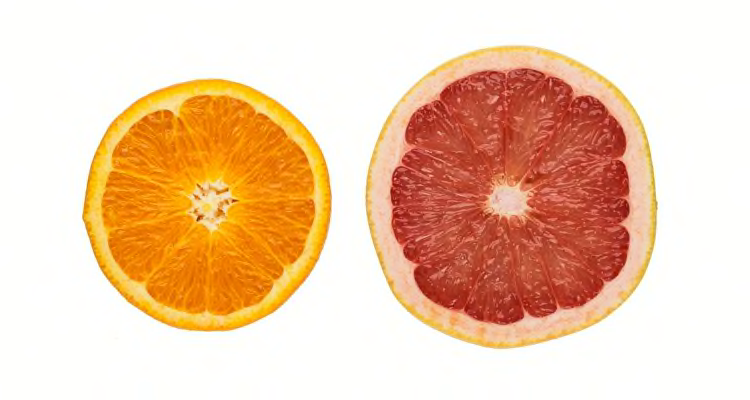 Go for: Either
In the citrus showdown, both fruits have similar amounts of calories, magnesium, and potassium. Oranges have the edge in fiber, folate, and thiamin and vitamin C (78 percent of your daily need in a medium orange compared with 53 percent in half a grapefruit). But red grapefruit is one of the few foods that supply the cancer-fighting antioxidant lycopene, and it has more beta carotene.
Shop Like a Nutritionist
Eating well isn't always easy—or fun. On the 'Consumer 101' TV show, Consumer Reports' expert, Amy Keating, heads into the grocery store to show you how to make healthy decisions when it comes to food.