When you shop through retailer links on our site, we may earn affiliate commissions. 100% of the fees we collect are used to support our nonprofit mission.
Learn more.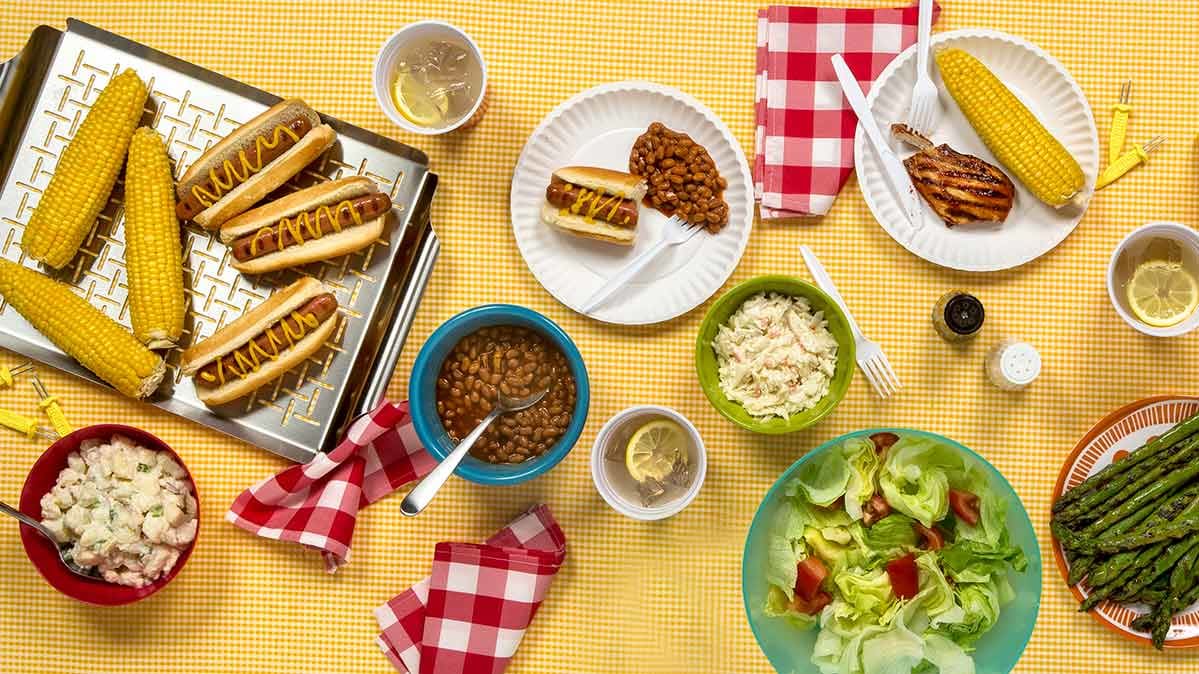 Shopping for picnic food for a weekend bash? The burgers, hot dogs, and other items on your grocery list may be higher in calories than you realize. But that's not the case with all picnic foods, and some may have health benefits.
"We normally don't think of picnic foods as being good for you, but many of them are," says Amy Keating, R.D., a Consumer Reports nutritionist. "For example, watermelon is a source of potassium and the heart-healthy antioxidant lycopene. Corn on the cob is a good source of magnesium and potassium, and supplies vitamin A in the form of lutein and zeaxanthin, which are antioxidants important for eye health."
And you can throw any vegetable on the grill—asparagus, corn, mushrooms, peppers, and more. For dessert, try grilling fruit such as peaches, pineapple, plums, or watermelon. "The sugars in the fruit caramelize, bringing out their sweetness even more and adding a depth of flavor," Keating says.
Another picnic food tip: Consider substituting leaner meats to cook on the grill, such as chicken and fish, for beef burgers and hot dogs.
Whatever's on the menu at your celebration, remember to eat reasonable portions. To help, we've calculated what 100 calories of 12 common cookout and picnic foods looks like.