When you shop through retailer links on our site, we may earn affiliate commissions. 100% of the fees we collect are used to support our nonprofit mission.
Learn more.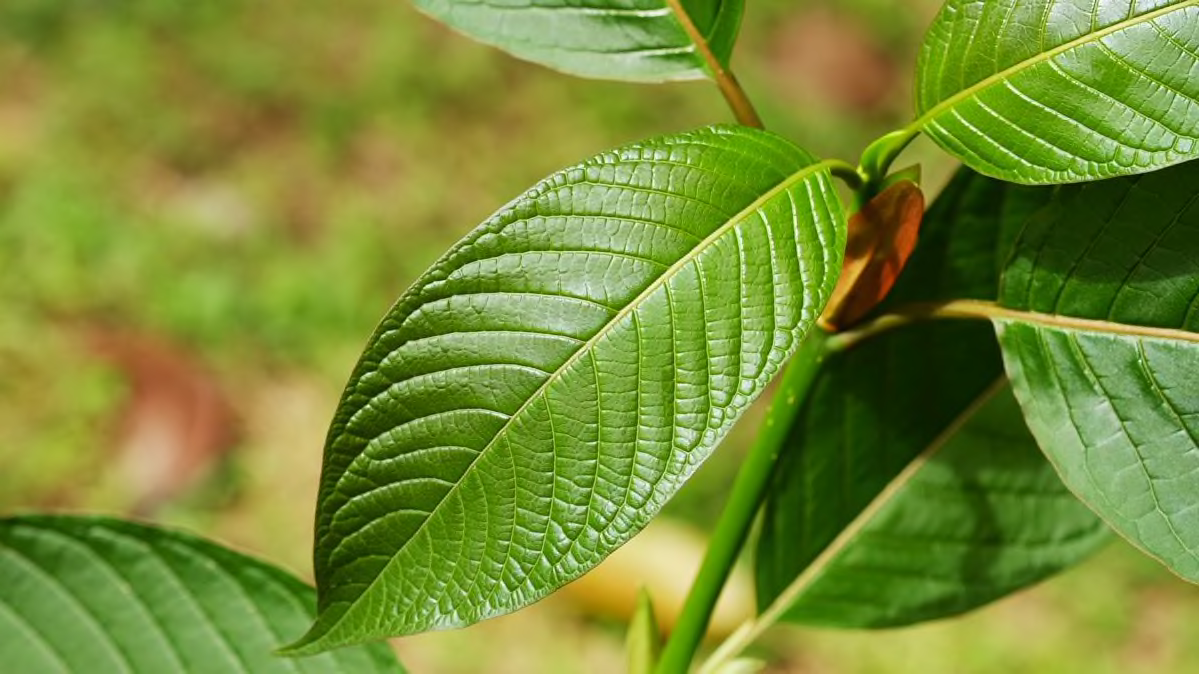 Update: On April 3, the Food and Drug Administration released the final results of heavy metals testing on 30 kratom products, following up on an initial announcement made in November. "The analysis found significant levels of lead and nickel at concentrations that exceed safe exposure for oral daily drug intake," the agency said in a statement. "Based on these test results, the typical long-term kratom user could potentially develop heavy metal poisoning, which could include nervous system or kidney damage, anemia, high blood pressure, and/or increased risk of certain cancers." (The full list of tested products and results is available online.)
Scientists from the Food and Drug Administration (FDA) found dangerously high levels of heavy metals, including lead, in kratom products, the agency announced on November 27.
Kratom is an herbal substance that some consumers use to treat pain, mood disorders such as anxiety and depression, and addiction, as well as to ease opioid withdrawal.
Previously, the FDA warned that components of kratom act like opioids and that certain kratom products were highly contaminated with salmonella, prompting a mandatory recall. Now, the FDA is warning consumers that regular use of some of these products could lead to heavy-metal poisoning, which can cause a variety of serious health problems.
"The findings identifying heavy metals in kratom only strengthen our public health warnings around this substance, and concern for the health and safety of Americans using it," FDA Commissioner Scott Gottlieb said in a statement.
Kratom's legal status is currently in limbo, with bans and restrictions in place in some states. Federally, the FDA says, the substance can't currently be legally marketed as a drug or a supplement. The Drug Enforcement Agency (DEA) previously announced plans to list the active ingredients in the plant as Schedule I substances, like cannabis or LSD, which would make all forms of kratom illegal nationwide. But the agency temporarily reversed that decision and has not yet made a final announcement. (The DEA now lists kratom as a "drug of concern.")
Kratom advocates and certain scientists have argued that banning the substance could criminalize a pain-management strategy for people trying to avoid opioid painkillers and restrict medical research into a potentially useful plant. The FDA announcement said such "purported benefits" are "unsubstantiated."
The FDA's heavy metals announcement is "certainly concerning," says Oliver Grundmann, Ph.D., a medicinal chemist at the University of Florida who has studied kratom use in the U.S. But he says that more than a ban, these findings underscore the need for regulation and stricter quality assurance guidelines.
The American Kratom Association did not respond to requests for comment.
New FDA Findings
As part of the FDA's efforts to track salmonella contamination in kratom, agency scientists tested 26 different kratom products obtained by field investigators.
This testing, according to an FDA spokesperson, found heavy metals including lead and nickel in all 26 of the tested products—some at levels considered unsafe for human consumption. Significant exposure to heavy metals can cause poisoning, increase the risk of heart disease and stroke, harm reproductive health, and damage children's brain development.
In the FDA announcement and in emailed comments, the agency does not make clear whether the 26 tested products are representative of the marketplace for kratom. The FDA spokesperson said scientists are working on releasing the complete testing results.
In the meantime, the FDA says it is contacting the companies marketing the tested products to make them aware of its findings.
The Risks of Kratom
This newfound contamination adds to the already known risks of kratom.
In addition to the high rates of salmonella found in kratom products, the Centers for Disease Control and Prevention previously reported that poison control centers had seen a ten-fold increase in calls about kratom from 2010 to 2015 (from 26 cases to 263), with callers reporting vomiting, nausea, drowsiness, and irritation. The National Institute on Drug Abuse lists nausea, itching, constipation, seizures, and hallucinations as reported health effects of kratom.
There have been at least 44 deaths associated with kratom use, according to the FDA, though advocates have criticized these reports, saying most of these deaths involved adulterated products or other substances used at the same time.
Kratom may interact dangerously with other drugs including opioids and psychoactive drugs, and the FDA says certain components of the plant act like opioid painkillers and may be addictive.
Does Kratom Work?
Most kratom users take the plant to treat chronic pain or a mood disorder, with fewer using it to treat opioid addiction, according to a 2017 survey published in the journal Drug and Alcohol Dependence.
In low doses, the plant has a stimulant effect, according to Grundmann, while higher doses are thought to have a pain-relieving and sedative effect.
Kratom's ingredients bind to the same receptors in the brain that opioid painkillers do, he says, without the same tendency to depress (or halt) breathing.
But the FDA urges caution.
"To date, there have been no adequate and well-controlled scientific studies involving the use of kratom as a treatment for opioid use withdrawal or other diseases in humans," the agency's announcement said, warning that its dangers, side effects, and potential interactions with other drugs are still largely unknown.
"The science on kratom is evolving," says Grundmann.