When you shop through retailer links on our site, we may earn affiliate commissions. 100% of the fees we collect are used to support our nonprofit mission.
Learn more.
When you shop through retailer links on our site, we may earn affiliate commissions. 100% of the fees we collect are used to support our nonprofit mission. Learn more.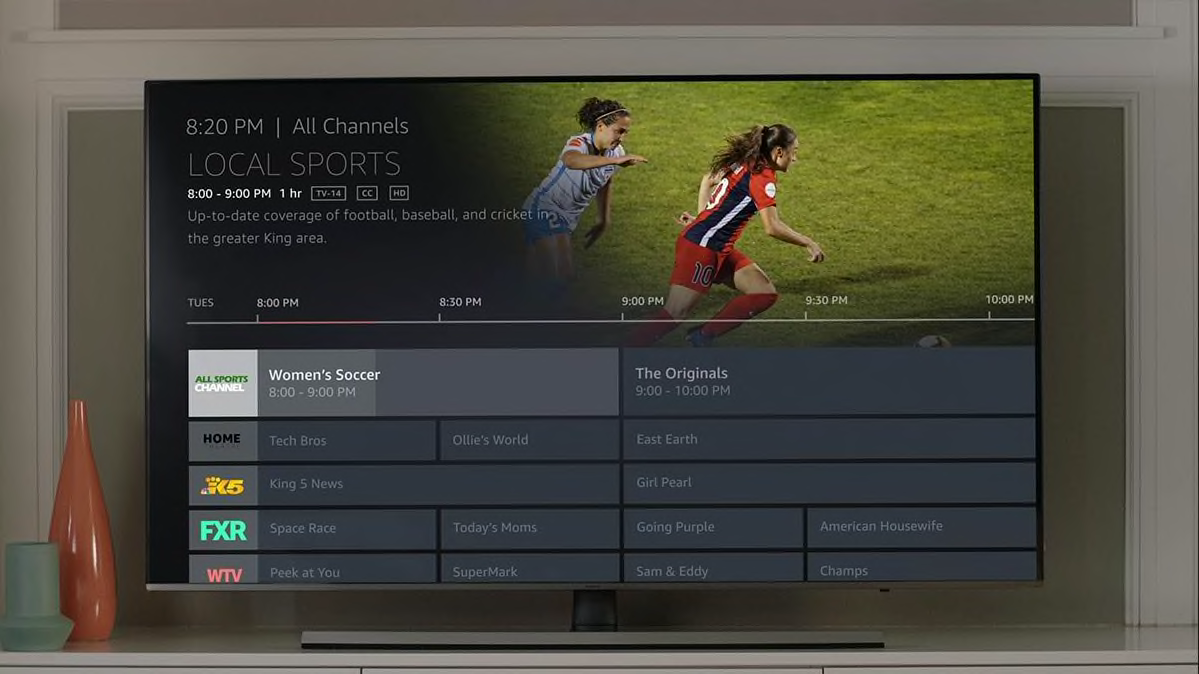 Some people hesitate to cut the cable TV cord for fear they won't be able to record shows once they give up the DVR provided by their cable company. But if you buy your own DVR, you'll be able to record over-the-air content you get free through an antenna.
Consumer Reports has tested several of these DVR options: the AirTV from Dish, the Amazon Fire TV Recast, ChannelMaster's Stream+, the HD HomeRun Scribe Duo, the Tablo DualLite OTA from Nuvyyo, and the TiVo Bolt OTA.
All of them let you record programs you receive with an antenna. But remember that you can't use them to record cable programs or anything from streaming services such as Netflix and Hulu.
All of these DVRs have a program guide to help you find and record shows, but there are also some important differences. These include whether or not the model has a built-in hard drive for storing shows, the number of programs you can record at one time, and how easy it is to set up and use the DVR.
We've listed all of the options we tested below, in descending order starting with the best performer.
Note: If you use an antenna to get over-the-air signals, periodically rescan for channels. Many stations are moving to new frequencies as the Federal Communications Commission frees up spectrum for more wireless services. Rescanning will let you find your favorite channels at their new frequencies.
TiVo Bolt OTA, $250
Service Cost: $7 a month
Best for: Cord cutters who want streaming and a cablelike experience
Where to buy: Amazon, Best Buy
We've long been fans of TiVo, which helped invent the stand-alone DVR market two decades ago. (I reviewed the first TiVo digital video recorder back in 1999.) The curvy TiVo Bolt OTA, which cost $250 last year, is no longer listed on the TiVo site, but you can still buy it—for about $100 less—at a few retailers. We found it to be among the most versatile of the recorders we tested, and it comes with the best programming guide and interface.
We did find that the initial setup—searching for channels, performing a firmware update, and restarting the player—took a bit longer with the Bolt OTA than with other models. But the on-screen step-by-step setup guide made the procedure fairly straightforward.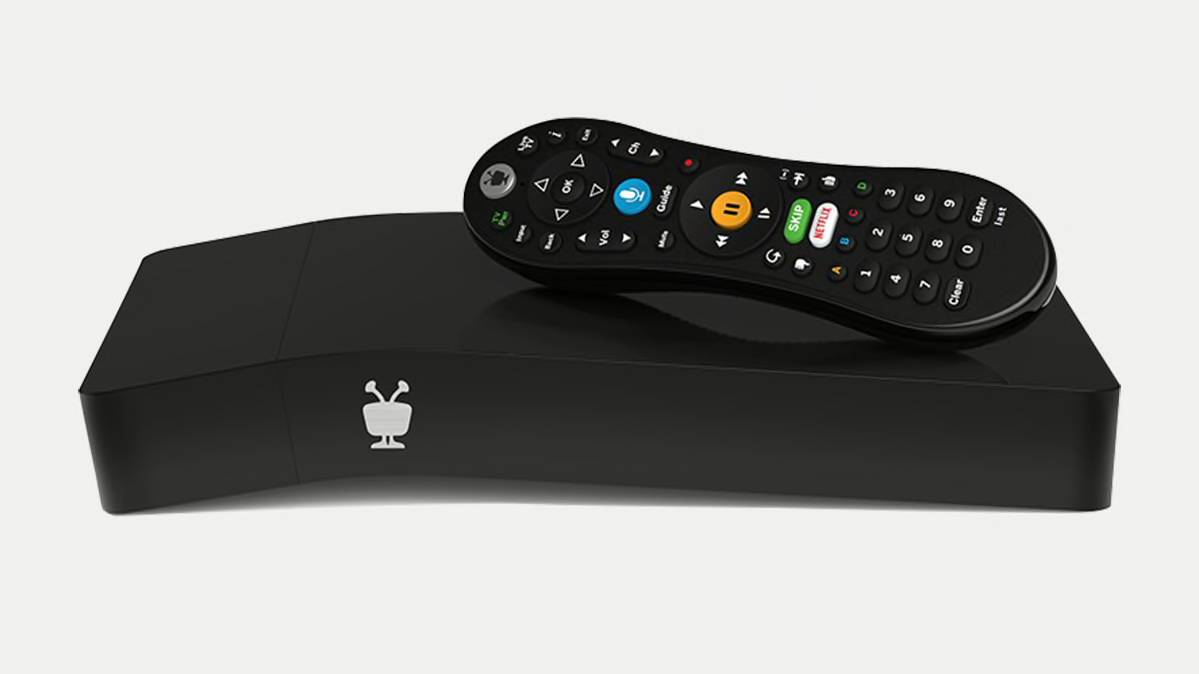 In addition to grabbing over-the-air signals, it offers access to streaming apps from several services, including Amazon, HBO, Hulu, Netflix, and YouTube. And it comes with four internal tuners, so you can record up to four over-the-air programs at once or three shows while watching another.
Unlike some of the other models, which require you to supply an external hard drive to record shows, the Bolt OTA has a built-in 1TB hard drive capable of recording up to 150 hours of HD-quality video. It also supports 4K videos with HDR. And there's a slot for adding an external hard drive if you need even more storage.
TiVo's main menu has a center bar with sections for My Shows (shows and movies you're watching or have recorded), What to Watch (program recommendations), Search, and Apps (streaming services). TiVo's 14-day programming guide, accessible via the Guide button on the remote, is top-notch, making it easy to find shows and schedule recordings.
It also responds quickly to commands from the voice remote, which lets you search for programs using voice commands. The remote has a dedicated Netflix button, as well as one for its touted 30-second skip feature, which lets you zip through commercials. Given the number of buttons on the remote, however, it feels a bit cluttered.
The only real downside is that you need a TiVo subscription, which provides the program guide you need to record shows and access the streaming services, to fully use the unit. But recognizing that the DVR's primary appeal will likely be those looking to save money, TiVo is charging Bolt OTA customers $7 a month, half the regular $15-a-month cost for users of other TiVo DVRs. There's also an option of paying $250 up front for a lifetime "All In" plan.
Amazon Fire TV Recast, $230
Service Cost: Free
Best for: Amazon members who use a Fire TV streamer
Where to buy: Amazon, Best Buy
The Amazon Fire TV Recast, one of the newer DVRs on the market, is a good choice if you already have—or plan to buy—an Amazon Fire TV television or media player, or an Echo Show.
At $230, the two-tuner version we tested is among the pricier models in this review. It has a 500GB hard drive, enough to record 75 hours of HD content. For those who do a lot of recording, a four-tuner model is also available, for $280.
The Recast lacks an HDMI output, so it doesn't connect directly to the TV, and it doesn't have its own interface. Instead, to control it you need to use a Fire TV media streamer, an Alexa-enabled smart display such as an Echo Show or Echo Show 5, or a mobile device loaded with the Fire TV app.
You set up the Recast using a mobile device loaded with the Fire TV app, which walks you through the setup process. Both the Recast and Fire TV media player need to be on the same network with the same Amazon account, but this isn't spelled out clearly in the instructions.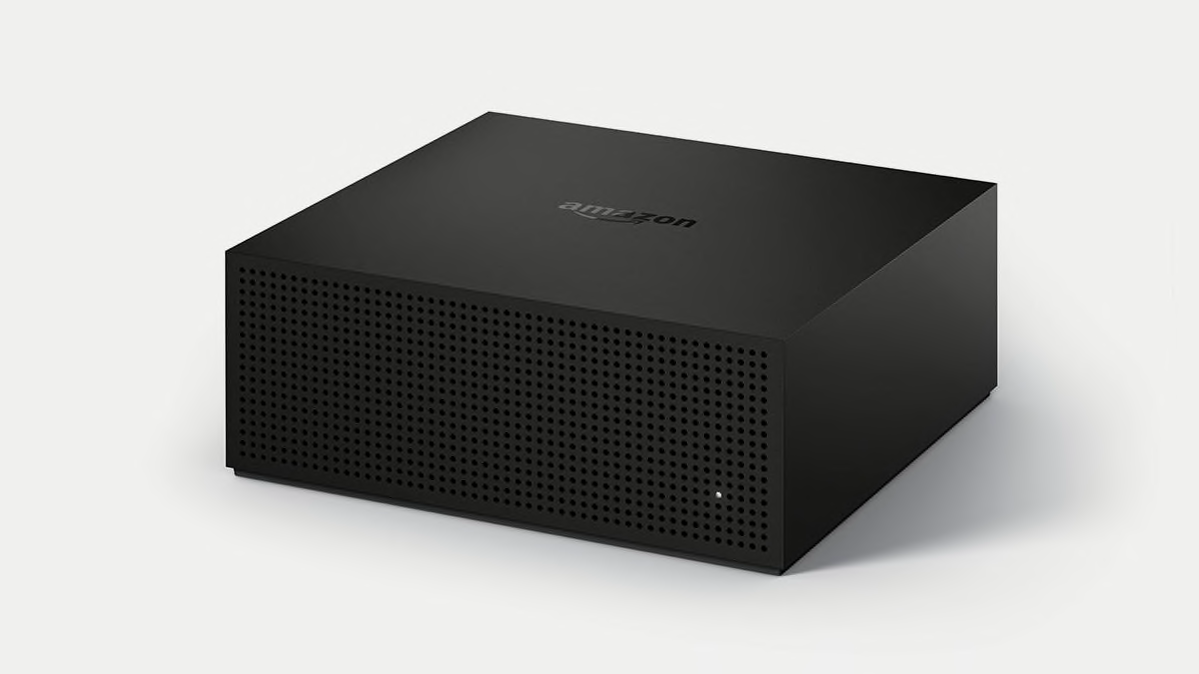 Once you've set up the Recast, a DVR option appears in the Fire TV device's menu, enabling features that let you watch and control live TV and DVR content. The free channel guide, which can be viewed on linked Fire TV devices, the Echo Show, and the Fire TV app, lets you see what's currently on and what's coming in the next two weeks, plus a list of your recorded shows. It also lets you schedule recordings.
You don't need a subscription to use the Recast's channel guide or DVR features. But the guide is tough to find; you have to scroll to the bottom of the FireTV media player menu.
Once you find it, the guide is easy to navigate. Note that it displays a channel's call letters rather than its channel number in the local market, so you'll see a listing for CBS, not Channel 2 and so on.
Tablo Dual Lite OTA DVR, $150
Service cost: Free or $5 a month
Best for: Those who want to watch recordings inside and outside home
Where to buy: Amazon, Best Buy

The Tablo Dual Lite OTA DVR, from the Canadian company Nuvyyo, lets you record over-the-air programs and then stream them to up to six other devices on the same home network. This version lacks a built-in hard drive, so you'll need an external USB hard drive to record shows. Or you can pay about $20 more for a new model, the Tablo Dual 128GB, that has 128GB of onboard storage, enough to record up to 80 hours of high-def shows or movies.
Like several other models in our test, the Dual Lite lacks an HDMI output; instead, it streams video over WiFi to the Tablo app loaded on other devices, including most of the popular streaming media players, as well as Amazon Fire TV, Android, LG, Roku TV, and Samsung televisions. It also supports Android and iOS mobile devices.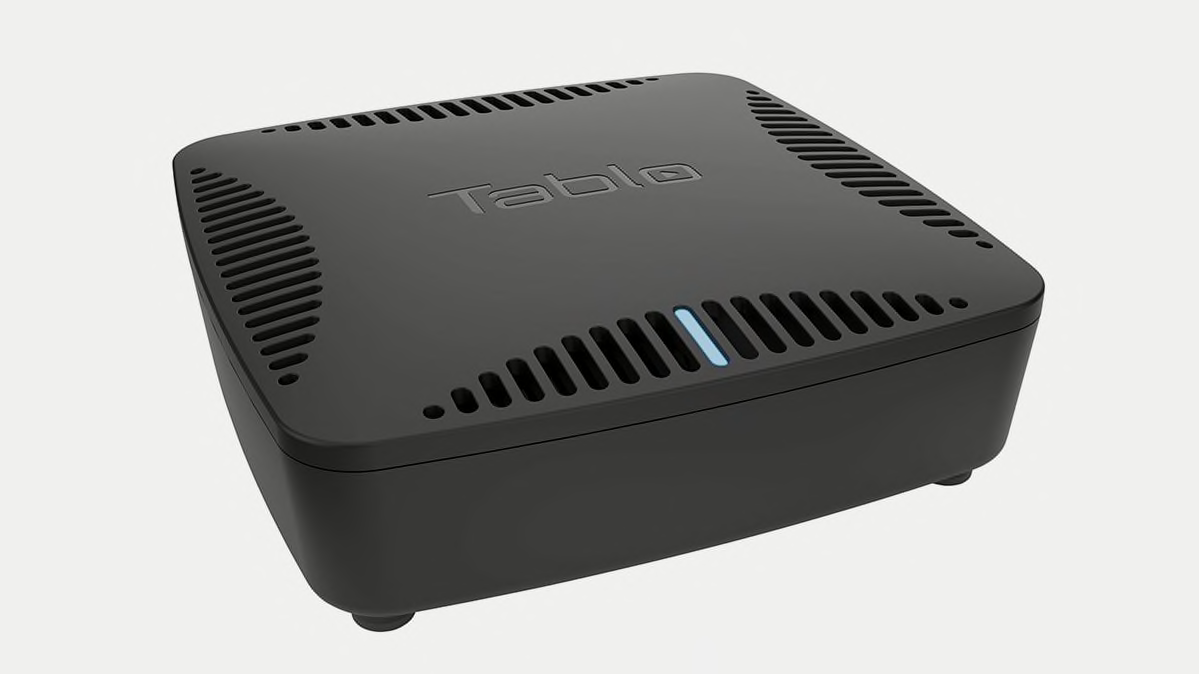 Setup is fairly straightforward using the step-by-step guide on the app or Tablo's website. Once it's completed, just scan for channels and download the program guide.
As its name suggests, the Dual Lite has two tuners, so you can watch or record up to two channels at once. There's also a four-tuner option called the Tablo Quad ($200), which likewise requires a separate hard drive.
Tablo doesn't require a subscription for this DVR, but it becomes a lot more useful if you have one. The free service restricts you to a one-day grid-style program guide, and recordings can be scheduled via that grid or manually by date/time/channel as a one-time or recurring event.
Upping to the paid service—$5 a month, $50 a year, or $150 for lifetime subscription—extends the guide to 14 days. You can schedule series recordings, all or all new, with a single click. It also enables some additional features—such as automatic commercial skip on completed recordings, better search and sort functionality, additional program information, and thumbnail images—and the ability to stream shows outside your home.
ChannelMaster Stream+, $149
Service cost: Free
Best for: Budget-conscious cord cutters who can live without Netflix
Where to buy: Home Depot
In a sea of rectangular black-box DVRs, ChannelMaster's Stream+ stands out for its unusual cone-shaped design. Like several other lower-cost DVRs, it lacks an internal hard drive, so you need an external USB hard drive to record shows and movies. (It also has a microSD card slot for additional storage.)
The Stream+ has two tuners for recording two shows simultaneously or one while watching a program. Like the TiVo Bolt OTA, it has an HDMI output for connecting directly to a TV, and it can play 4K content with HDR from services that support it.
The Stream+ is based on the Android TV smart platform, so you need a Google account to make full use of it. Without a Google account, you can watch live TV, make recordings, and watch YouTube.
With a Google account, you can add apps and streaming services from the Google Play store, and use the built-in Chromecast for casting content from a mobile device. But it doesn't work with the Android apps for several popular streaming services, including Hulu and Netflix. You can find those apps in the Google Play store, but you can't download them to the Stream+ or cast their content to the DVR from a mobile device via Chromecast.
Note that while the ChannelMaster Stream+ is $149 at Home Depot, you can buy it on the company's own website right now for just $99.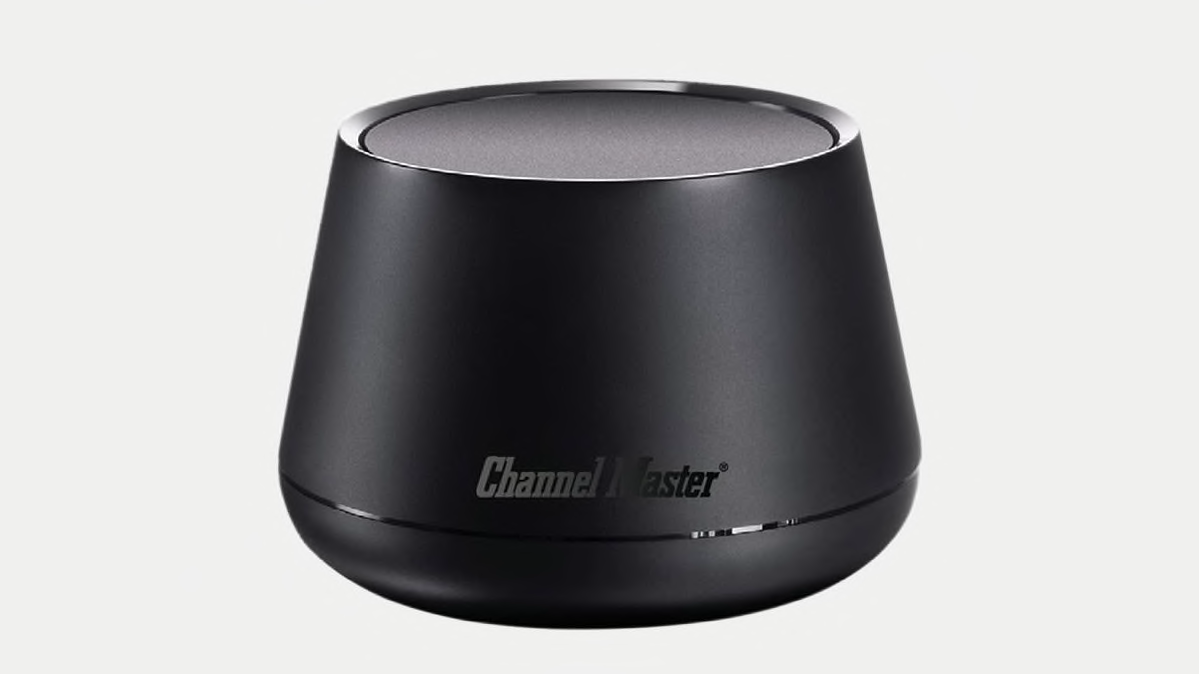 The Stream+ comes with a wand-style Bluetooth universal remote that can be programmed to control other gear, including TVs. It also has a built-in mic for using voice commands to search for shows and movies.
The ChannelMaster Stream+ leads you through setup, and the process is very easy, including pairing the Bluetooth remote and connecting the device to a WiFi network. (You can also use the Google app on an Android phone to sync your account and WiFi settings.) Also, it's the only model in this group other than the TiVo that connects directly to a TV via its HDMI output.
The Stream+ will detect when you've connected an antenna, offering to scan for channels and download a free 14-day program guide. (If you find that the guide provides listings for only two days of programs, update the app to make sure the most current version, Live Channels version 1.21, is loaded.) You use Google's Live Channels app to view the TV guide and set up recordings.
There were a few drawbacks beyond the missing Hulu and Netflix apps. One is that you can't watch a DVR recording that's currently in progress from the beginning; you have to watch it live. There are some other quirks, as well. For instance, you can't set the player's guide to schedule only new recordings of a program or automatically delete older ones.
HD HomeRun Scribe Duo, $200
Service cost: Free or $35 a year
Best for: Those who want an all-in-one solution with low-cost DVR service
Where to buy: Best Buy
The HDHomeRun Scribe Duo is an all-in-one dual-tuner DVR with a 1TB hard drive that can hold up to 150 hours of HD recordings.
We found the HDHomerun Scribe Duo a bit confusing to set up. You get most DVRs to scan for channels by using an app or an on-screen menu, but the Scribe Duo requires you to go to a website for the initial channel scan and any subsequent rescans.
Also, you need to connect the unit to your network using an Ethernet connection, not WiFi. That's inconvenient for many people.
Once you've connected the Scribe Duo to an antenna and tapped into your home network, you need to download the free Live TV app to a compatible Android or iOS device, Amazon Fire TV or Apple TV player, Sony Android TV, or computer. And you need to register the DVR.
Like most of the other DVRs in this group, the Scribe Duo doesn't connect to the TV directly via an HDMI cable. Instead, you have to use the app loaded on one of the devices mentioned above. If you want to use the DVR free, you can watch live TV but you only get a 24-hour program guide and can't schedule recordings.
Step up to the $35-a-year subscription and you can schedule and record live TV shows, record an entire series of a show, watch live TV while recording another show, and pause on one device and resume watching on another one.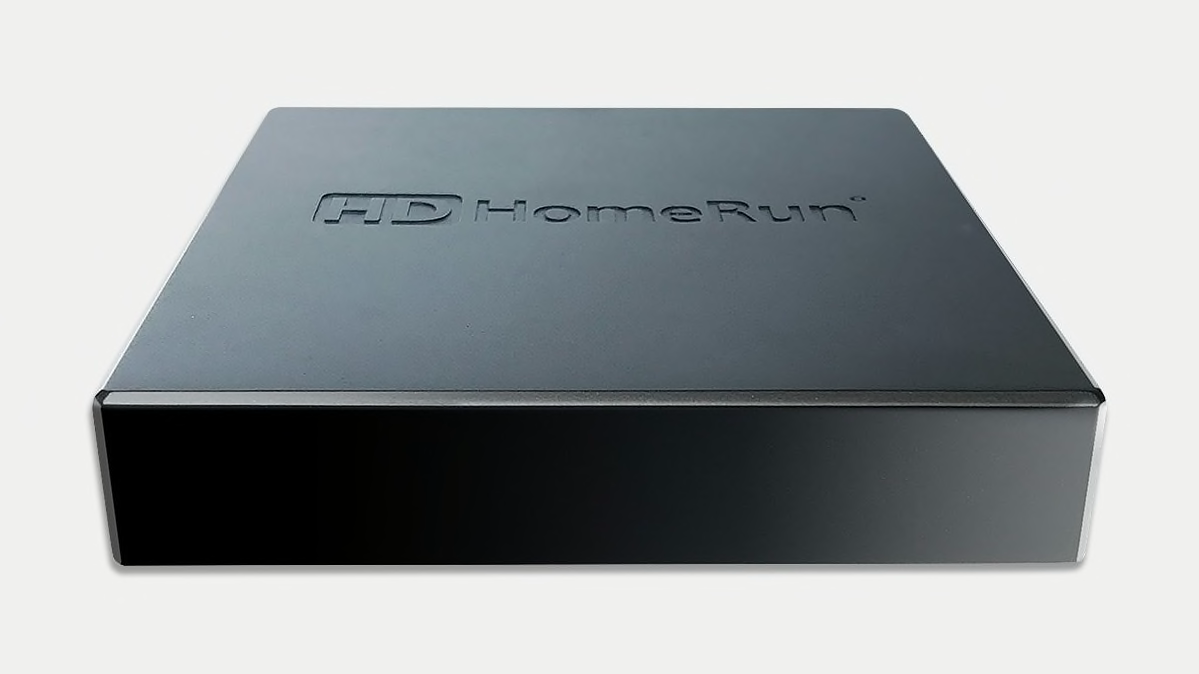 Although the menu system is fairly straightforward, it isn't perfect. As we mentioned earlier, rescanning for channels is done using an external web link, not from the app itself. Also, there's no indicator in the menu to show that a program is being recorded; we had to go to the "Recorded" listings to make sure the program was recording.
Also, the HDHomeRun guide differs from typical channel guides by displaying only a single channel at a time when you want to look at coming programs by date and time. That makes it tough, for example, if you want to choose between programs that air at the same time on different channels.
AirTV, $70
Service Cost: Free
Best for: Sling TV subscribers
Where to buy: Amazon, Walmart
The AirTV, the least expensive model we tested, comes from Dish Networks, which is also the company behind Sling TV. It comes with two tuners, so you can record two shows at once or watch a show while recording another. (Note that while the original AirTV player is still available at a few retailers, it has been replaced by a newer model, the AirTV 2, which costs about $100. We didn't test the new model so we can't report on its performance, but it appears to be functionally similar to the original AirTV, but with a sleeker upright design.)
Not surprisingly, what AirTV does best is to integrate over-the-air TV signals you receive with an antenna with Sling TV, so your local channels appear in the program guide alongside the streaming stations you have with Sling TV. It also lets you access them remotely from your smartphone, laptop, or computer pretty much anywhere you can access the Sling TV app.
Although the AirTV box itself is relatively inexpensive, to get the most out of it you'll want to factor in the cost of a Sling TV subscription, which ranges from $25 to $40 a month, plus an external USB hard drive to record off-air shows, because the small AirTV box itself doesn't have any storage. Sling is currently offering a $25 credit toward a Sling TV subscription when you buy an AirTV player.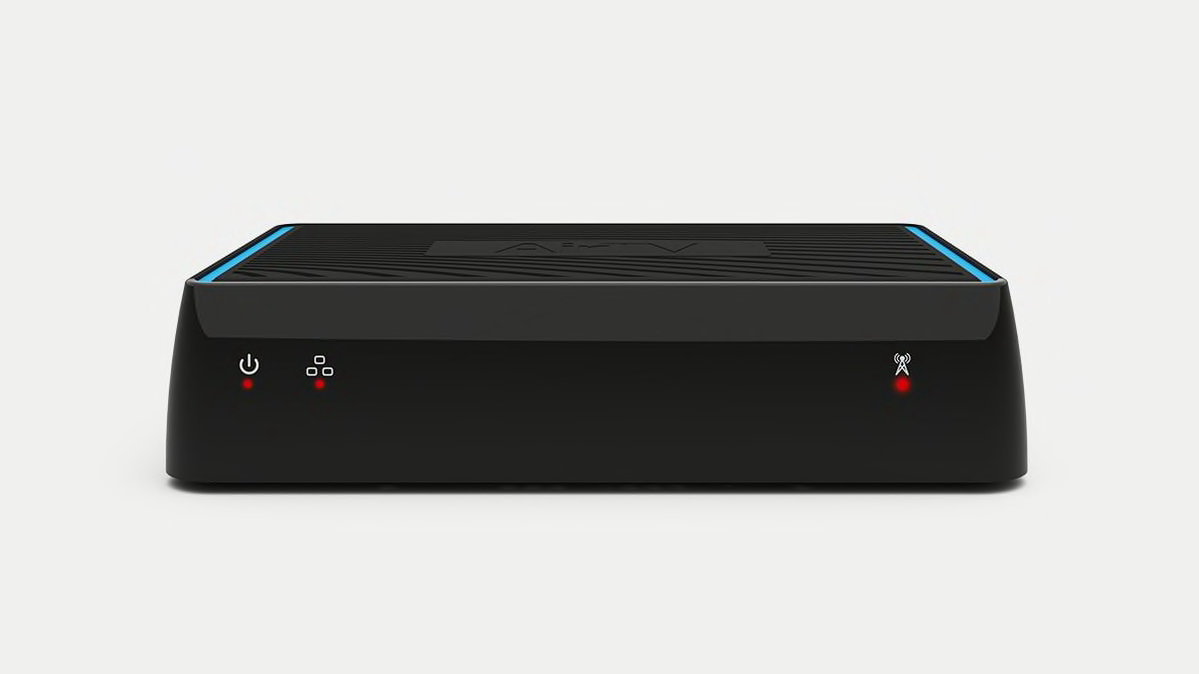 AirTV is fairly easy to set up, though it's a bit quirky. For example, we weren't able to set up the player using an Ethernet connection to our network; WiFi was the only option. We thought the player might be defective, so we purchased a second sample but the same thing occurred. Also, you have to establish an account before you can activate the player. Then you just connect an antenna and plug in the AC power adapter.
Once the player powered on, we had to update its software and scan to see what local channels were available. When the scan is completed the channels are added to the program guide, which can show up to a week of programs.
One feature we liked was the ability to watch local channels outside the home, anytime. You can do this either with Sling TV or by using the AirTV app.
That's right, there are two apps to use with AirTV: the AirTV app and the Sling TV app. The Sling TV app is the better designed of the two, and it lets you add the over-the-air channels you get with AirTV right in with the rest of the channels you get with SlingTV. If you're not using Sling services—viewing only, with no DVR functionality—then the AirTV app is fine, but our advice is to use the Sling TV app if you subscribe to that service. Because switching between apps requires a factory reset and new setup, only one of the apps should be used.
But there's a bigger problem with this DVR. We found the picture quality on the AirTV to be below that of the other tested models when compared with the over-the-signal connected directly to the TV. With the original AirTV, the picture was softer, with some macroblocking, where areas of the picture break up and appear as small squares. We also noticed that the edges of objects, such as the corner of a building, were jagged instead of smooth. It's possible the new AirTV 2 has better picture quality, but we haven't tested it yet.