When you shop through retailer links on our site, we may earn affiliate commissions. 100% of the fees we collect are used to support our nonprofit mission.
Learn more.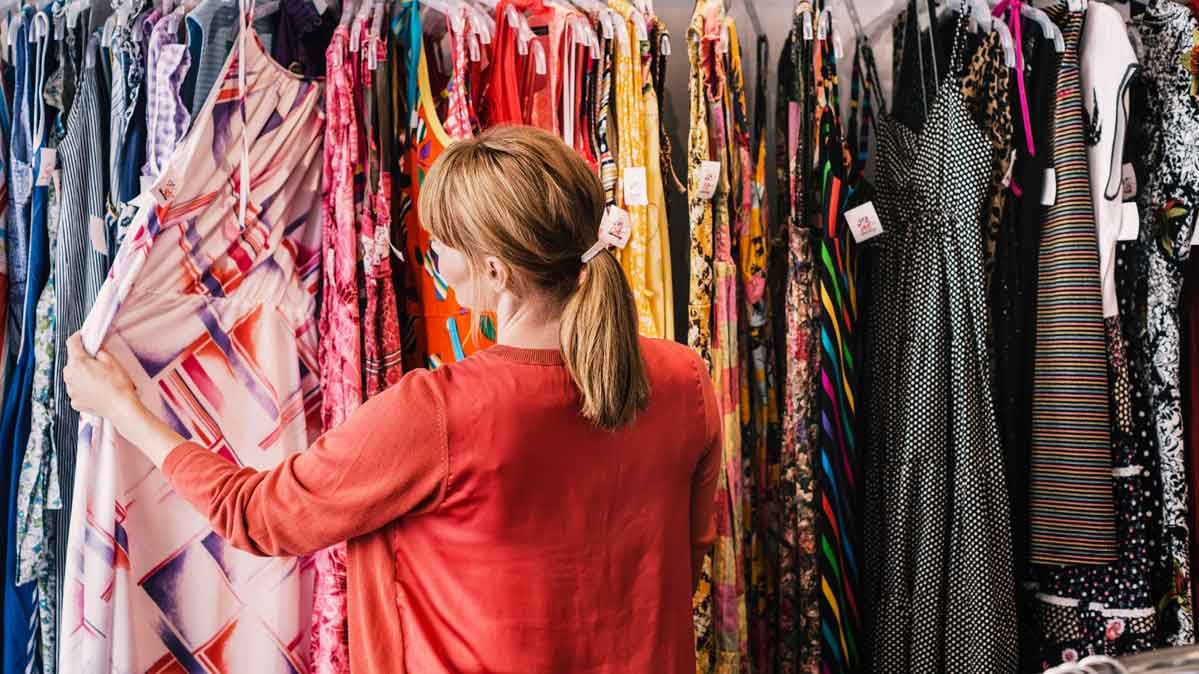 It goes without saying that college can be expensive. So if you're the parent of a student (or a student yourself), it's smart to take advantage of every financial perk that's available. That includes discounts on everything from clothing to travel. (It's not too early to think about that trip home for Thanksgiving break.)
Many stores and services offer discounts to college students, and some even extend offers to those in high school or younger. In most cases, taking advantage of these offers at a walk-in store requires proof of enrollment, such as a school identification card. At online sites, you might be asked to fill out a student discount form at checkout listing your school or using an email address with an .edu ending.
In many cases, first-year college students won't yet have the requisite identification for these discounts and may want to hold off on at least some purchases until they can get it. When it comes to laptops and other tech gear, though, many college websites offer direct links to partner manufacturers, and these may be more accommodating.
Here's a look at some of the offers available this season. Smaller local stores and restaurants may also have student discounts, especially if you (or your child) are in a college town, so inquire at the register. (And if you're not sure what you need to outfit a dorm room, we've got guidance on that, too.)
Special Deals for Students
Apparel, Sports Gear, and Footwear
From professional to practical, students can get a deal on all kinds of clothing.
J.Crew: College students receive 15 percent off online purchases.
Banana Republic: Present a student ID at the register to receive 15 percent off full-price items.
ASOS: Registering with a student email address gets your kid a coupon code for 10 percent off.
Levi's: College students who register get a code for 15 percent off online purchases.
Club Monaco: College students get 15 percent off merchandise both in-store with a student ID and online with a student email address.
Madewell: Students who show a college ID at the register get 15 percent off their purchases.
Electronics
Who could make it through four years of college without a computer and a phone?
Apple: Current and newly accepted college students and their parents can get "educational pricing" on all Mac computers and iPads.
Sprint and AT&T: Both work with certain colleges to provide student discounts. Students can enter their school email address on the carrier's website to determine eligibility.
Lenovo: College students receive 5 percent off the purchase of a new laptop.
Media
Whether you're looking for news, music, or entertainment, there are options.
The New York Times: For $1 per week, students get digital access to unlimited articles on any device.
Spotify: The streaming music service offers a student membership that bundles a Premium Spotify subscription with Hulu and Showtime for just $4.99 per month, after a three-month free trial.
Regal Cinemas and AMC: Some Regal movie theaters sell discounted tickets at the box office to those with a student ID.
Restaurants
While chain restaurants don't typically have national programs offering discounts to students, some individual franchises do. So whether your student is eating at a chain or a local establishment, let him or her know to flash that college ID and ask the server about the policy at that location.
Travel
There are all kinds of transit deals for students in the U.S. and abroad.
Shortline/CoachUSA: The discounts vary by school and bus route but are available to college students with valid IDs.
Amtrak: Students ages 13 to 25 can get 15 percent off some fares in New York, California, and the Midwest with a valid student ID.
Eurail: Travelers ages 27 and younger get 23 percent off standard prices on this European rail line.
The International Student Identity Card: Students ages 12 and older get discounts at attractions in cities worldwide. Recent deals include 5 percent off at the San Diego Zoo Safari Park and 20 percent off a stay at the Best Western in Guatemala. The ISIC app allows users to filter for deals based on location.
General Motors: Current students or new grads can get thousands off a new-car purchase, reduced lease prices, and deferred payments for 90 days on Chevrolet, Buick, and GMC vehicles at a dealership.
Take note if your auto insurance is with Geico, Travelers, Farmers, AllState, State Farm, or Nationwide and your student is still on your policy. These insurers provide discounts for "good students" who maintain above-average grades. Other companies may, as well; call yours to check.
Multicategory Savings
These apps and memberships offer multiple ways to save money.
Amazon Prime Student: College students can get six months of free shipping on Amazon purchases and access to other Prime benefits, such as streaming music and video, unlimited photo storage, and 20 percent off preordered and new release video games. After the six-month free trial, Prime student costs $6.49 per month for up to four years.
Unidays: College students can download the Unidays app free to get access to discounts from dozens of stores and services. Recent offers range from 15 percent off at H&M to 10 percent off at Hotels.com.
StudentBeans: By downloading the StudentBeans app, college students can save on dozens of purchases and events. Recent offers include 50 percent off purchases of $75 or more at American Apparel and 10 percent off Acer electronics.
Student Advantage: Membership in Student Advantage costs $30 per year but can be worth it if your student takes advantage of the savings it can unlock at stores, restaurants, and attractions. Perks include a $100 travel credit to use on member hotels and 10 percent off Greyhound fares.
ID.me: Set up an account with ID.me by entering school info or by uploading documents such as a photo of a student ID, college transcript, or class schedule. Then the ID.me account can be used to log in to websites and get discounts that include $750 off a new Ford vehicle and 10 percent off Keds shoes.
Groupon: Students who sign up for the Groupon Student Program receive an extra 25 percent off local deals for six months, then 15 percent for as long as they're still in college.