When you shop through retailer links on our site, we may earn affiliate commissions. 100% of the fees we collect are used to support our nonprofit mission.
Learn more.
When you're looking for, say, a new refrigerator, you probably start by going online to find one with the features you want plus good ratings and reviews. Next, you probably compare the stores that stock that model to find the best price. But shopping for good, affordable doctors and hospitals is a lot more complicated.
For one thing, reliable information about a doctor, a doctor group, or a hospital is hard to come by. And trying to find high-quality medical care that is affordable can be even more difficult.
Consumer Reports is now working on two related efforts in California that are trying to help residents solve those problems by giving them information on the cost of healthcare as well as the information they need to compare doctors and hospitals on quality.
In one we looked at the care provided by primary care physicians. We focused not on individual California doctors but teams of physicians who work together. We compared them on how well they performed in certain basic areas, such as screening patients for cancer, ordering the right tests for back pain, and managing diabetes or high blood pressure.
That data comes from the Integrated Healthcare Association, a nonprofit organization that focuses on improving the quality and lowering the cost of healthcare in California. The project is funded in part by the Robert Wood Johnson Foundation.
The second is a collaboration among Consumer Reports; the California Department of Insurance; and the University of California, San Francisco. It compares hospitals on two common health concerns that bring people to those institutions: childbirth, and hip and knee replacement.
"The price and quality of medical procedures can differ dramatically from one medical provider to another," says Dave Jones, director of the state's Department of Insurance. "So it's important for patients and their families to research the price and quality of care in their area," he says.
Find the Right Doctor Group
The Ratings look at doctor groups, not individual California doctors, for several reasons.
First, getting statistically meaningful results can require combining the data of multiple physicians.
More important, "doctors today increasingly don't function as individuals as much as they do as teams," says Doris Peter, Ph.D., director of the Consumer Reports Health Ratings Center. "So how well an individual doctor performs depends in part on how good that teamwork is."
And in California, information on physician performance comes from a subset of groups that have been created expressly to function as teams. There are more than 180 of the groups, all affiliated with one or more of the state's 10 leading health maintenance organizations, often consisting of several hundred physicians.
They have large networks of physicians and other experts to manage patients, and put a premium on good communication among providers to make sure that patients get the right screening tests and that chronic diseases are managed properly.
An added benefit of this model of care is that the groups, as part of their effort to improve quality and control costs, gather and publicly report their performance data—which is why they can be compared, at least against each other.
"We think Californians choosing healthcare providers should start by looking for groups that follow this integrated model of care," says Jeffrey Rideout, president and CEO of IHA. "Any group that participates is committed to high quality and low cost, and is also committed to transparency."
That transparency also allows consumers to compare practices in their own communities, so they can make smart decisions when choosing a doctor group. And there are often important differences among those groups, sometimes even in the same neighborhoods, with some earning top scores and others receiving low ones (see the Ratings for details).
Making that data available reveals variation in the care provided by physicians in different parts of the state. For example, our analysis shows that groups in Northern California performed better, on average, than those in Southern California on all three of the measures.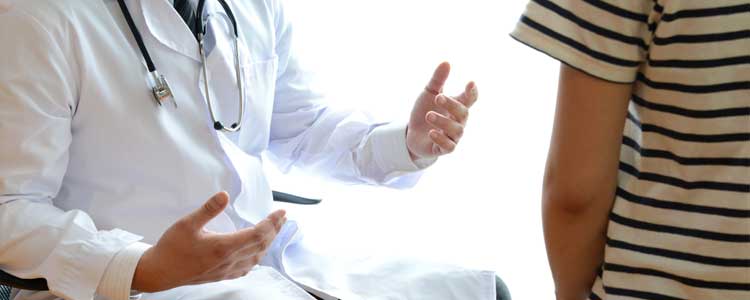 Compare Hospitals
Unlike the doctor Ratings, our information on hospitals covers almost all of those in the state. But as with the doctors, the quality of the care varies widely, depending on which hospital you go to.
For example, six out of 20 rated hospitals in the San Francisco area received lower ratings for hip and knee replacement, and eight hospitals received one of our two highest ratings for those procedures.
In some cases, those hospitals are in the same neighborhood: St. Mary's Medical Center—San Francisco received a top rating in hip and knee replacement, while other hospitals in the same neighborhood received lower ones. The same pattern is true for maternity care. In the Los Angeles area only five out of 55 hospitals received one of the two highest ratings for childbirth; 35 received a low rating.
"Hip and knee surgery is rarely an emergency, and pregnant women usually have months to decide where they want to deliver their baby" says Orly Avitzur, M.D., Consumer Reports' medical director. "So you should have plenty of time to use this information together with other resources to choose the hospital that is best for you and your family"
Check on Cost, Too
Our information on healthcare costs, gathered from more than 10 million insurance claims filed in California over a three-year period, show that the amount insurance companies and patients paid for more than 100 medical conditions, from appendicitis to urinary tract infections, can vary tremendously depending on where you live.
For example, prices for cesarean sections are more than twice as high in some parts of the state than in others. In San Mateo County, health insurers paid doctors and hospitals, on average, almost $34,000 for a C-section. But in Central San Joaquin, insurers paid doctors and hospitals only $13,000.
The amount that you have to pay out of pocket for cesarean sections can vary as well. For example, in the Monterey Coast area patients paid, on average, more than $3,000 out of pocket (and some people paid as much as $13,000), and in the Sacramento Valley patients paid just $152.
The pattern with knee replacements is similar. Insurers paid doctors and hospitals in San Francisco about $50,000, on average, for the procedure. By comparison, in the Central San Joaquin area, insurers paid healthcare providers just $21,000.
When it comes to out-of-pocket costs, people who had a knee replacement in Inyo and Mono counties paid an average of $88, but in western Los Angeles County patients paid $942, on average.
Why do those prices vary so much? Research suggests that it depends mostly on the negotiating power of the healthcare provider, which allows larger, more powerful groups to charge more.
"We hope that this information will set the stage for the public release of more detailed cost information, so consumers can easily see exactly how much they will have to pay in hospitals and doctor groups across the state," Peter says.
Consumer Reports' work on hospitals and the cost of healthcare in California was funded by the California Department of Insurance. Find out more here. (And our information on the cost of healthcare is available free here.)
Where to Get the Info You Need
Editor's Note: This information was supported in part by funds received from the California Department of Insurance and by Funding Opportunity Number PR-PRP-13-001 from the U.S. Department of Health and Human Services Centers for Medicare & Medicaid Services. The contents provided are solely the responsibility of the authors and do not necessarily represent the official views of CDI, or HHS or any of its agencies.