When you shop through retailer links on our site, we may earn affiliate commissions. 100% of the fees we collect are used to support our nonprofit mission.
Learn more.
Everyone needs a primary care doctor. That's the person who knows you best, refers you to specialists, and follows up on care. But what do you look for when choosing a primary care doctor?
"For many people, the most important thing is that they like their doctor," says John Santa, M.D., a medical consultant for Consumer Reports who has studied the qualities that make a good physician—and how to measure that—for more than two decades. "They want to feel that their doctor listens and understands them."
Just as important, Santa says, is "whether your doctor is skilled at what he or she is paid to do—keep you healthy, help you recover from an illness or injury, or help you manage a chronic disease, like diabetes or high blood pressure."
You might think it would be easy to find out how well physicians perform those essential functions. But it's not, for several reasons.
To start, there's the size of the doctor population: Almost a million practicing physicians are in the U.S. And roughly half are primary care doctors. Who is responsible for gathering information on them all?
At least as problematic: How is a doctor's performance measured, anyway? After all, primary care doctors take on many tasks—from ordering cancer screening tests to treating infections, from managing chronic diseases such as heart disease to coordinating care with specialists. So which criteria exactly should they be judged on?
Once those questions get answered, how are physicians persuaded to share that information—or where can interested parties go to gather it? And how can the information be presented in a way that's accepted by medical professionals as accurate and fair, and still be useful to patients?
First Steps
A network of patients, doctors, hospitals, employers, and insurers from 40 regions across the country, funded in part by the Robert Wood Johnson Foundation, has over the past several years tried to tackle those problems.
"There's currently little ability to compare physician practices even in the same community, let alone across the country," says Elizabeth Mitchell, president and CEO of the Network for Regional Healthcare Improvement, a nonprofit organization involved in efforts to make physician reporting more standard and transparent. "We need to correct that, so doctors can see how they can improve and so that patients can get information they need to choose doctors."
As part of that effort, eight of those regions—California; Massachusetts; Maine; Michigan (greater Detroit area); Minnesota; Ohio (greater Columbus area); Washington; and Wisconsin—have agreed to publish Ratings of physician groups in Consumer Reports magazine. "It's an important step in bringing this information directly to consumers," Santa says. "But it also shows how hard it is to rate doctors and how far we still have to go."
For example, some of those regions are much farther along in their efforts than others. Minnesota has now gathered information on nearly all of the primary care providers in the state, thanks largely to a state law that has required doctors to gather and publicly share that information since 2010.
In other states reporting is voluntary or limited to physicians affiliated with certain health insurance plans or large medical groups. In Massachusetts, for example, the data come from physicians who belong to the state's five largest commercial health insurance plans. In California, the information is limited to doctors who are affiliated with health maintenance organizations. And in Columbus the data come from five of that region's medical groups. So in most of the regions, the information is available for only a subset of physicians.
"These regions all deserve credit for pushing for this effort, as do practices that have agreed to share the information—especially those who may not do so well," Santa says. "That takes courage and a commitment to honesty and transparency—qualities that are also essential to good medicine."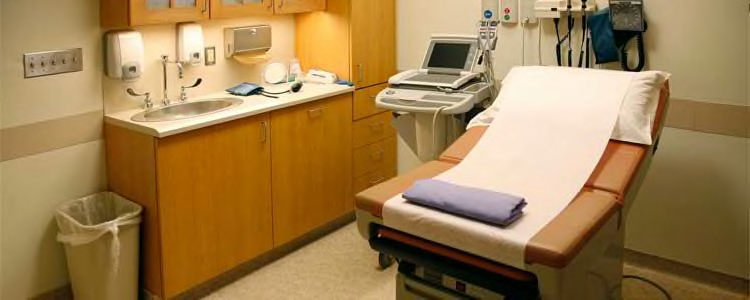 What We Measure
The doctor Ratings Consumer Reports is publishing for each region focus on how well physicians provide evidence-based care for common health problems. Depending on the specific region, those include health concerns such as diagnosing back pain, treating diabetes or heart disease, and how often they provide the right screening tests for breast cancer, colon cancer, and cervical cancer.
"We focused on those areas because they all relate to important, widespread health problems and because how well physicians perform in those measures may provide some indication of their overall quality of care," says Jim Chase, president of MN Community Measurement, the Minnesota organization that has been collecting and reporting data on physician performance since 2003.
Individual Doctors vs. Groups
In all eight of the regions, the Ratings apply not to individual doctors but to groups of physicians, usually relatively small practices that work together in the same office or clinic.
That focus on groups rather than individual doctors is partly because to get statistically meaningful results requires lumping together the results of multiple physicians.
But there's another reason. "Yes, your specific doctor is important," Chase says. "But physicians, especially today, almost always practice as part of a team, so how good a job they do also depends on how good that teamwork is."
In addition, doctors, like the rest of us, sometimes move from one job to another, or to another town or state. Because many patients stick with their physician group rather than follow their doctor, it's important to get insight into how well the whole practice performs.
Tips on Using These Ratings
Check to see whether your doctor's practice, group, or clinic is listed. If it is, see how it compares with others in your area. If it doesn't do as well as others, ask your doctor why, and what the group is doing to improve.
If your group is not listed, ask your doctor why it doesn't participate. And ask whether the practice knows how it performs on those measures, even if it doesn't publicly report. Many do have that information. If you're not satisfied with the answers you get, you could consider looking for another group.
Gather other information on your physician. That includes everything from whether the doctor accepts your insurance to whether he or she has been disciplined by a state medical board for inappropriate behavior or dangerous care. See "What You Don't Know About Your Doctor Can Hurt You" for advice on where to go for that kind of information, and why it's important.
Find Doctor Ratings for Your State
Doctor Ratings are available in eight states, listed below. Click on the link to see how doctor groups rate in that area: