When you shop through retailer links on our site, we may earn affiliate commissions. 100% of the fees we collect are used to support our nonprofit mission.
Learn more.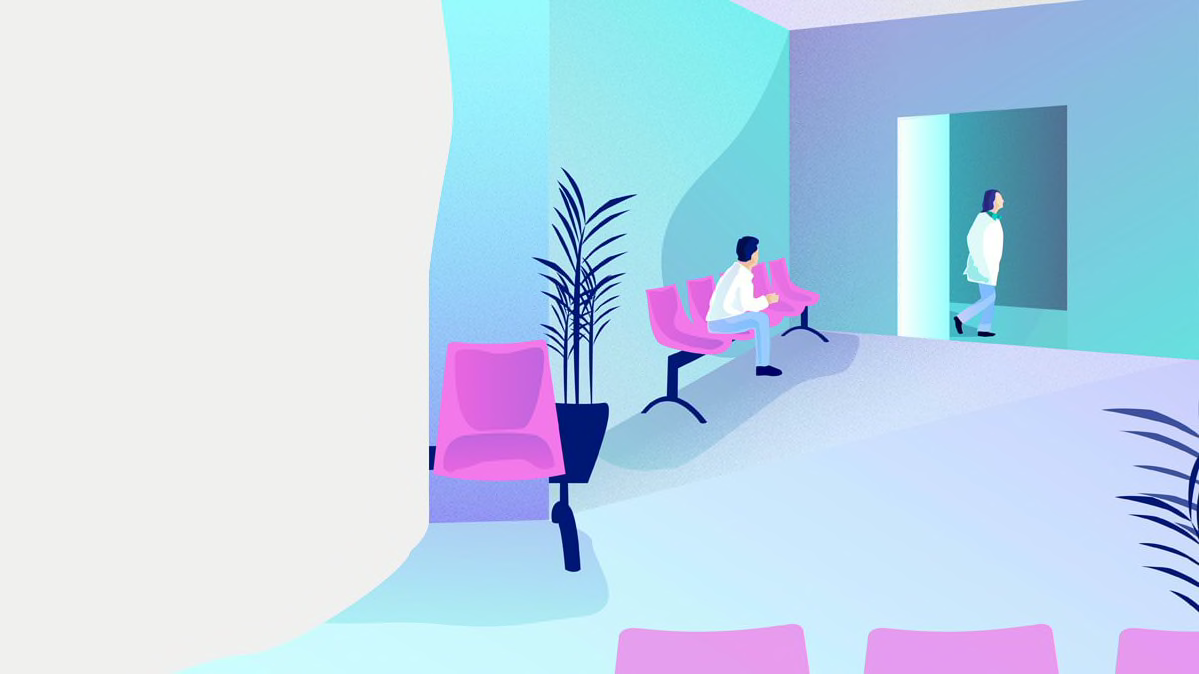 Study after study suggests that having a strong relationship with your doctor is important for your health. For instance, research published in Plos One in 2017 found that people who trusted their medical providers reported fewer symptoms, more satisfaction with their treatment, and a higher quality of life.
The doctor-patient connection may be particularly crucial—and tricky—as we age. "Patients who are older may have more complex diseases, such as autoimmune diseases, that can be challenging to manage," says Ana María López, M.D., president of the American College of Physicians. "They may be on multiple medications and they may have limitations, such as poor hearing or vision, that make communication more complicated."
If you're dissatisfied, it's essential to take steps to improve the relationship, López says. The less comfortable you are with your doctors, "the less likely you are to follow their advice or go to them when you're struggling or have symptoms," she notes. Here, solutions to four common doctor-patient problems, plus what your doctor needs from you and how to tell it's time to find a different provider.
1. It's Hard to Get Appointments
The average wait time for a new patient to see a family doctor in a big city was 29 days in 2017, up from 19.5 days in 2014, according to a survey by the physician recruiting firm Merritt Hawkins. For specialists, it took an average of about 21 days to see a cardiologist and more than 26 days to see a gynecologist.
The fix: If you're really sick—for example, running a high fever—you should be able to get a same- or next-day appointment with your primary doctor. "Most offices should have some sort of system in place where you can get in," says Linda Girgis, M.D., an assistant professor of medicine at the Rutgers Robert Wood Johnson Medical School in Piscataway, N.J.
If your doc is booked, a nurse practitioner or physician assistant might be able to see you. In nonurgent cases, ask to be put on a waiting list, or consider an appointment with the NP or PA.
If you're having trouble getting in to see a specialist, reach out to your primary care provider. If he agrees that you need to be seen sooner, he can call the specialist's office.
2. Office Staff Is Unhelpful
Be wary if it feels like pulling teeth to get someone in the doctor's office to return your call or authorize a prescription refill, or if front-desk workers seem unwilling to help with issues like an overcrowded waiting room or your need to speak to the doctor outside of office hours.
"If the staff seems like a mess and not on top of things, there's also a good chance that they're reflecting the doctor's management style, which isn't good," Girgis says. "It increases the chances that someone—whether it's the physicians themselves or their staff—can make a medical error."
The fix: Tell your doctor what's going on so she can address the problems, Girgis advises. Some doctors will give you their cell-phone number or email address so that you can reach them more easily.
3. You Don't Feel Listened To
Because of the use of electronic health records, your doctor may be spending more time typing into devices during your office visits. In fact, those who use tablets in the exam room spend almost one-third of the time staring at a screen, according to a 2014 study.
If your doctor's attention is divided, communicating can be difficult and the risk of errors may be greater, says Kevin Fiscella, M.D., M.P.H., co-director of the Center for Communication and Disparities Research at the University of Rochester Medical Center in New York. "If they're doing something like sending over a prescription to be filled, they could make a mistake," he says.
A doctor who dismisses your concerns, interrupts you, or speaks over you can also have a negative effect. Patients of surgeons who had more complaints for unprofessional or disrespectful behavior had a 14 percent higher rate of complications, according to a study published in 2017 in the journal JAMA Surgery.
"Disrespect silences a patient and prevents them from speaking up and letting their doctor know about a symptom or complication from a treatment," says Michael Hochman, M.D., M.P.H., director of the Gehr Family Center for Health Systems Science at the Keck School of Medicine at USC in Los Angeles.
The fix: Speak up. For example, let your doctor know that you don't feel heard or that you find it difficult to talk to her when she's facing her computer or tablet. "It should be a tool to help with communication instead of a barrier," López says. And if your doctor feels she needs to use a computer, she can angle it so that you can see what she's typing, or she can sit next to you while using her tablet.
If your doctor is brusque or dismissive, bring a family member or friend to the appointment to ask the questions you're reluctant to ask. It's often much easier that way, Fiscella says.
4. The Doctor Is Uncertain
When your primary care physician seems perplexed by your symptoms, you might feel she isn't up to the job. Indeed, about 20 percent of people who got a second opinion at the Mayo Clinic's General Internal Medicine Division received a completely new diagnosis, according to a 2017 study.
The fix: Give your doctor a chance to problem-solve. Some conditions, such as fibromyalgia, can be tricky to diagnose. "The best doctors are the ones willing to accept some uncertainty and not overreact, because time solves a lot of problems," Hochman notes.
But your doctor should have a plan. For pain, for example, he should offer strategies to ease discomfort. If he isn't responsive, seek a second opinion. (Do the same for any serious diagnosis.)
What Your Doctor Needs From You
Sharing the following with your doctor can help her give you the best possible care:
Info on other medical professionals you're seeing. Provide the names and contact numbers not only for other doctors you see but also for chiropractors, nutritionists, and physical therapists. This enhances the team approach and cuts the risk of duplicate tests and conflicting treatments.
Honesty. Make sure to be up front about habits such as smoking or alcohol consumption and problems like incontinence or memory loss. Memory problems, for instance, can sometimes be a side effect of a medication. "If your doctor doesn't know, they can't help you with it," says Hochman.
A full list of medications. This should include over-the-counter drugs and any dietary supplements you take. Both of them can cause side effects and interact with your prescription drugs.
A rundown of your symptoms. This should include when they started, whether they wax and wane, whether they're getting worse or better, and their effect on your day-to-day functioning. "They often give us more information than a physical exam and medical test," Hochman says.
Time to Break up With Your Doctor?
Most doctors will respond when you bring up problems in the relationship. But in some instances, you might consider moving to another provider. Here are three such situations:
You always feel rushed during appointments. Many doctors are busy, but if you never get enough time to discuss your concerns and have the doctor respond in a thoughtful way, you're being shortchanged. "Your doctor should take the time to answer all your questions and concerns thoroughly," says Girgis.
Your doctor doesn't share key information with you. Whether it's potential drug side effects, a diagnosis, or medical test results, he should always keep you in the loop. You are part of the decision-making process.
The doctor doesn't coordinate with your other healthcare providers. Your primary care doctor is the quarterback of your healthcare team and should review all reports from specialists, communicate with them as needed, and keep you updated on their recommendations. If she doesn't, your team might miss important information that could affect your health.