When you shop through retailer links on our site, we may earn affiliate commissions. 100% of the fees we collect are used to support our nonprofit mission.
Learn more.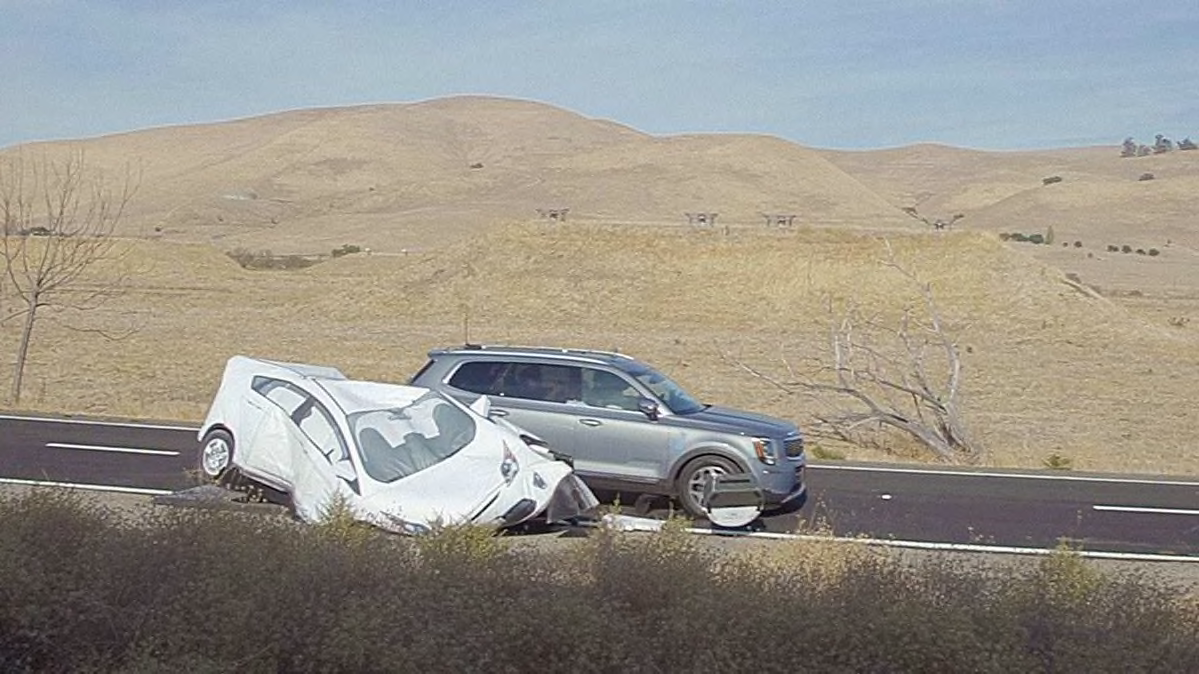 Today's vehicle automation is no substitute for an attentive human driver, a new report from AAA shows. Although much focus has been on the future of automated driving systems, the group's findings highlight the limitations of current setups and the importance of paying attention while behind the wheel instead of relying on technology.
After testing vehicles equipped with active driving assistance systems such as BMW's Driving Assistant Plus, Ford's CoPilot 360, and GM's Super Cruise—features that partially automate steering, acceleration, and braking functions—researchers at AAA found that these systems don't always perform consistently and often don't live up to reasonable driver expectations.
In AAA's tests, vehicles:
• Failed to stay within marked lane lines and sometimes steered too close to oncoming traffic.
• Braked so abruptly for stopped traffic that it might cause a rear-end collision from a following vehicle.
• Failed to prevent a collision with a disabled vehicle stopped in the roadway.
While the potential shortcomings of active driving assistance features are often communicated in vehicle owners' manuals, drivers may still expect flawless performance, says Greg Brannon, AAA's director of automotive engineering. "It's a nuance that might be lost on many customers," he says.
"The AAA tests show that while these systems can help drivers in some situations, they cannot be relied upon and don't lessen the need for drivers to pay attention to the road and their surroundings," says Kelly Funkhouser, program manager for vehicle interface testing at CR.
AAA is calling for car manufacturers to improve active driving assistance features—sometimes called Level 2 automation—before installing it on new models.
"We are asking the automakers to slow the deployment of these systems to further models in the effort to focus on the improved tuning of these systems rather than broader deployment," Brannon says.
AAA's findings are similar to earlier studies from the Insurance Institute for Highway Safety, and they match what CR has seen in our evaluations of these systems, Funkhouser says.
The Tests
For its evaluation, AAA examined five vehicles: the 2019 BMW X7, 2019 Cadillac XT6, 2019 Ford Edge, 2020 Kia Telluride, and 2020 Subaru Outback. All five are equipped with some form of active driving assistance, but the CT6 and Edge could not be evaluated on AAA's test track because of their systems' built-in limitations on speed and location. The X7, Telluride, and Outback were evaluated on AAA's closed course in California, and all vehicles were tested on an 800-mile round trip between Los Angeles and San Francisco that used major interstates and smaller highways.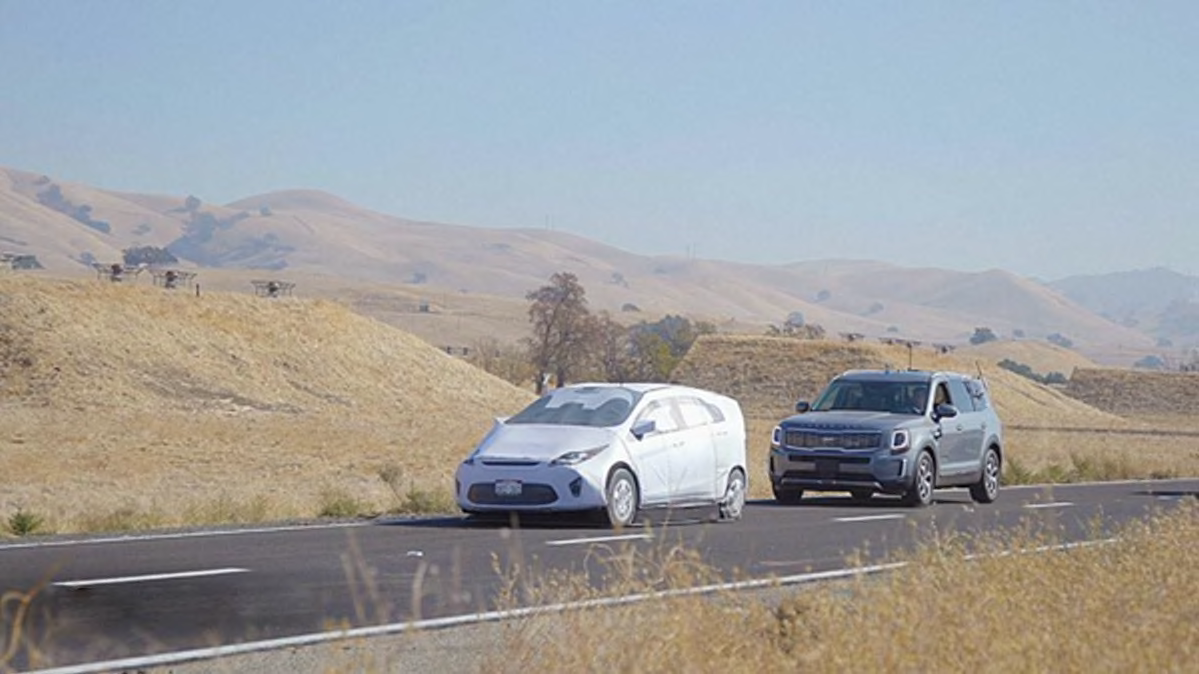 Staying in a Lane
All tested vehicles had difficulty staying in their lanes without driver intervention on open roadways, even when lane lines were clearly marked. Videos provided by AAA showed cars crossing lines on winding mountain roads and on gently curving highways. No cars left their lanes during 45-mph tests on a closed track, but both the Telluride and Outback exhibited a bias toward the left side of the lane—which would put them closer to oncoming traffic on an undivided highway, says Matt Lum, automotive technical engineer at AAA. "I would prefer some right bias—if any—would be present," he says. These results show why it's important for drivers to keep their hands on the wheel even if an automaker claims its car can take over some steering functions.
Stopping for a Disabled Vehicle
On a closed track, AAA testers put a soft target "car" in a roadway to mimic a disabled vehicle that's blocking traffic. (The target is a standard decoy that vehicle manufacturers and third parties—including CR—use to test automatic emergency braking and other functions.) Then the testers enabled partial automation systems and drove toward the target car at a speed of 30 mph. Over the course of three test runs each, none of the vehicles successfully avoided hitting the stopped target car every time. On average, vehicles were able to slow down by 5.4 mph to lessen the force of impact.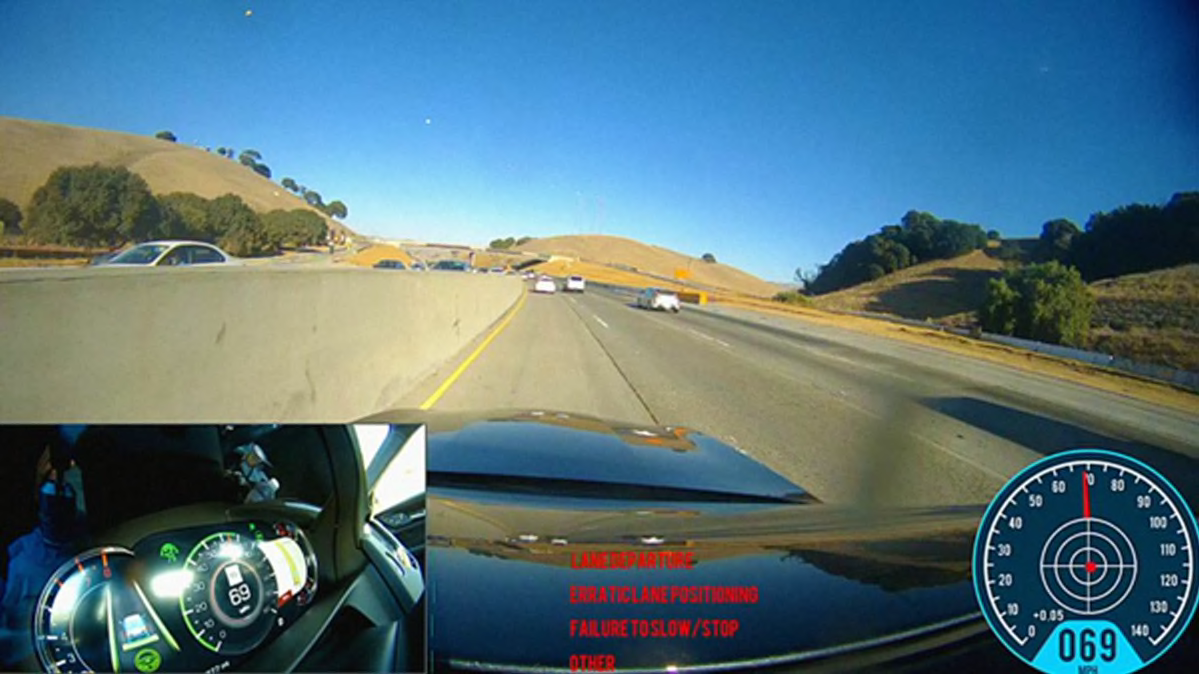 Stopping for Traffic
Also using a closed track, AAA testers simulated suddenly stopped traffic by following the target car in a test vehicle at 30 mph, then remotely activating the target car's brakes. No vehicle hit the test car, but testers did note extremely hard automatic braking, measuring forces higher than 1.0 G. By comparison, "0.6 g could simulate a panic or unexpected stop by a driver who was not paying attention to what was happening," says AAA's Lum. Such hard braking could cause a rear-end collision if the driver behind was following too closely or not paying attention.
Although active driving assistance can offer convenience for human drivers and help them stay safe on the road, a more careful rollout is needed to ensure that they provide more benefits than risks and that drivers understand the systems' limitations.
"These systems don't always react in the same way that a human driver would," says CR's Funkhouser. "Some systems are better than others, but none can be relied upon. They don't lessen the need for drivers to pay attention to the road and their surroundings."