When you shop through retailer links on our site, we may earn affiliate commissions. 100% of the fees we collect are used to support our nonprofit mission.
Learn more.
Pill splitting is a common, fairly simple practice. Here's how it works: Since higher doses often are not much more expensive than lower doses of the same medication, have your doctor prescribe double the strength of your medication dose—for example, 40 milligrams (mg) instead of 20 mg—then you cut your pills in half at home, and end up with two doses for the price of one. (Read more on when it's safe to split pills.)

The problem is that splitting tablets with a kitchen knife or with some other household tool usually won't divide a pill into equal halves. Instead, using a pill splitter purchased at a pharmacy or drugstore can divide medication more precisely.
We tested six types of pill splitters purchased at drugstores around our offices in Yonkers, N.Y., and then split nine types of different-sized tablets multiple times to see how well each worked. The evaluations are based on how safe each splitter was, how easy it was to use, and how precisely it split each pill. Our testers found that those splitters equipped with razor blades were better because they were sharper and designed to position pills more securely so they could be halved. Here are the results:
One to Try
Well at Walgreens Safety Shield Pill Cutter
Price: $6
Type: Razor
Manufacturer claims: "Provides a clean-cut tablet without the danger of cutting fingers."
Our take: Not only does it cut pills easily and accurately, this pill splitter also combines the best safety and ease-of-use features, including rubber-coated wings that hold pills securely plus a sliding safety shield that protects your fingers from contact with the razor blade. The device stays securely in place when open, allowing for easy one-handed operation.
Added bonus: If you don't shop at or live near Walgreens, you can purchase the same or a similar splitter at other drugstores. CVS offers an identical model as the CVS Pill Splitter with Safety Shield and Rite Aid offers a similar model with the "Safety Shield" logo.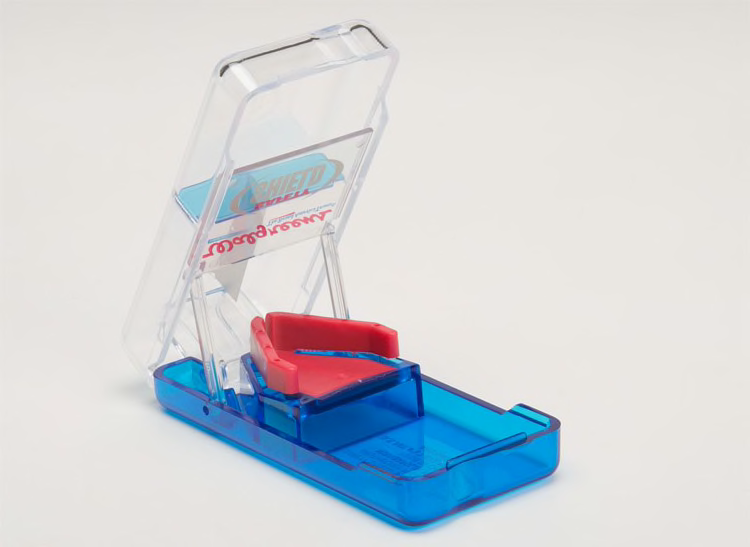 One to Consider
Apex Deluxe Pill Splitter
Price: $6
Type: Razor
Manufacturer claims: "Double-beveled German steel blade stays sharp"
Our take: High marks for rubber-coated wings that hold pills securely, and because it stays securely in place when open—it makes for an easy one-handed operation. However, it's missing a key safety feature: the sliding shield that protects your fingers from contact with the cutting blade so you have to be extra careful when using this model.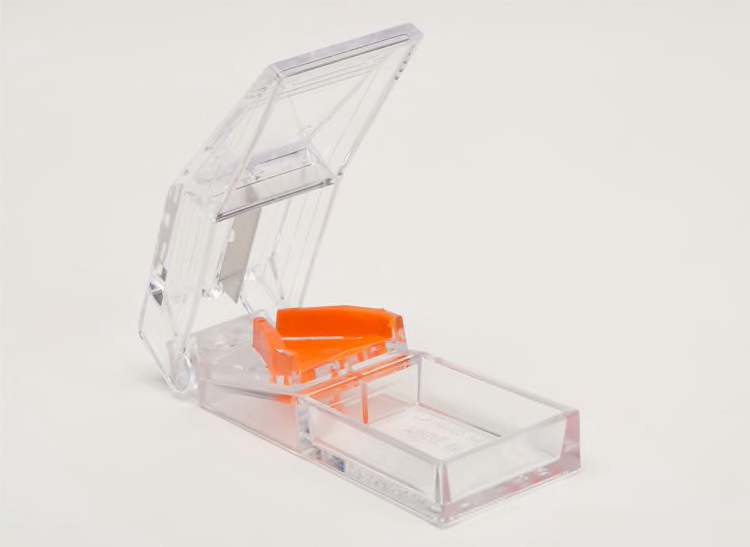 Skip These
Walmart Economy Pill Splitter
Price: $1
Type: Razor
Manufacturer claims: "Flexible V-shaped holder grips all pill sizes"
Our take: The low price tag is a plus, and perhaps the only plus. Its non-coated wings did not hold pills securely in place, making it harder to divide them. The Walmart splitter also lacks a sliding safety shield. Another drawback: The lid flops back when the device is open, lifting the base off the table—so you'll need two hands operate it.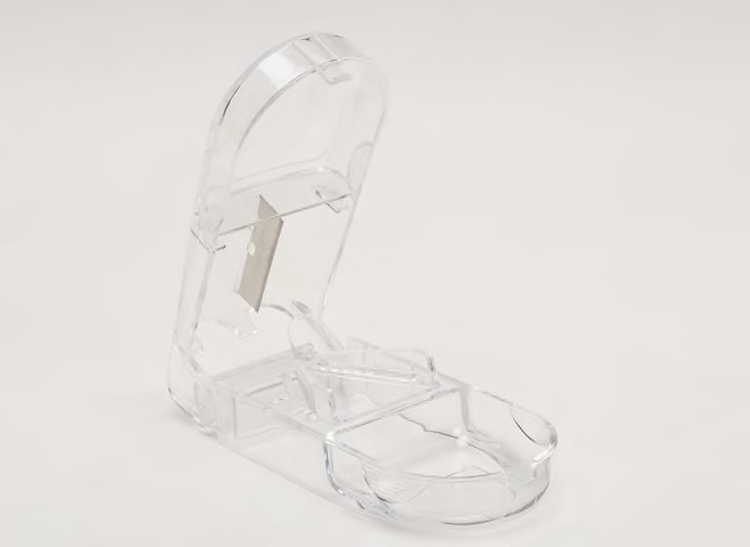 EZ Dose Deluxe Cut N' Crush
Price: $8
Type: Razor
Manufacturer claims: "New flexible arms with ridges cut larger tablets than the other tablet cutters and hold any size tablet steady while it's being cut"
Our take: The EZ Dose Deluxe includes a handy, built-in container for pill storage and a drinking cup. However, when it comes to function, its non-coated wings didn't consistently hold pills securely and the tall design makes one-handed operation difficult. The device also lacks the protective sliding safety shield.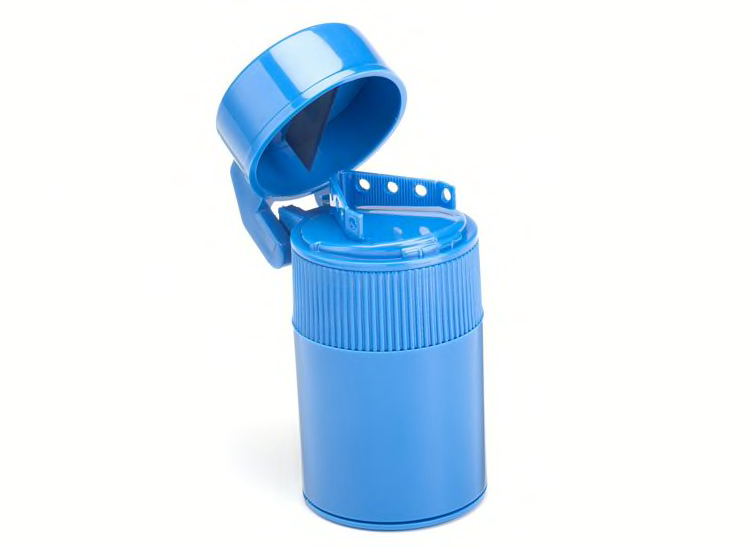 Equadose Pill Cutter
Price: $35
Type: Hinged opposable wedges
Manufacturer claims: "Gives you perfect halves every time"
Our take: Of all the splitters we tested, this model was the most difficult to use and attain equal halves. The cover did not close over some larger pills and it requires two-handed operation—one hand to center the pill and the other to squeeze the splitter's sides.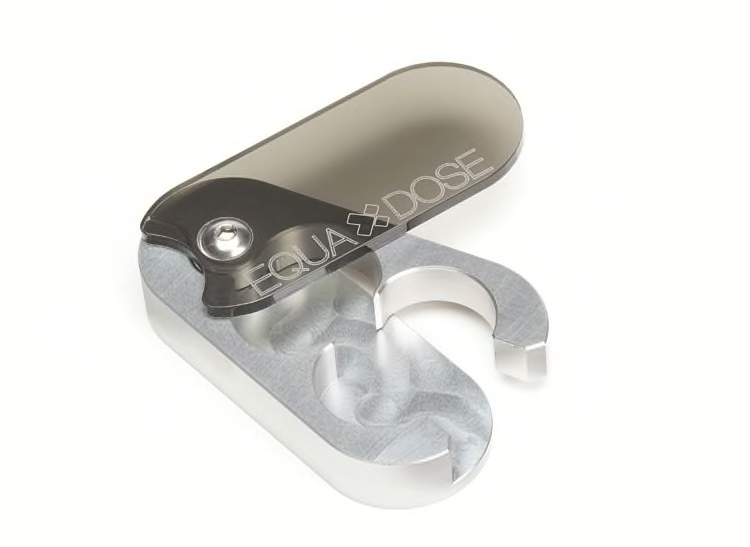 Swiss Large Pill Cutter
Price: $59
Type: Hinged opposable wedges
Manufacturer claims: "The 'Rolex' of pill cutters"
Our take: The Swiss Large, the most expensive device we looked at, was the least functional. We found that it crushed and even lost pieces of some pills. And despite its name, some larger pills didn't fit.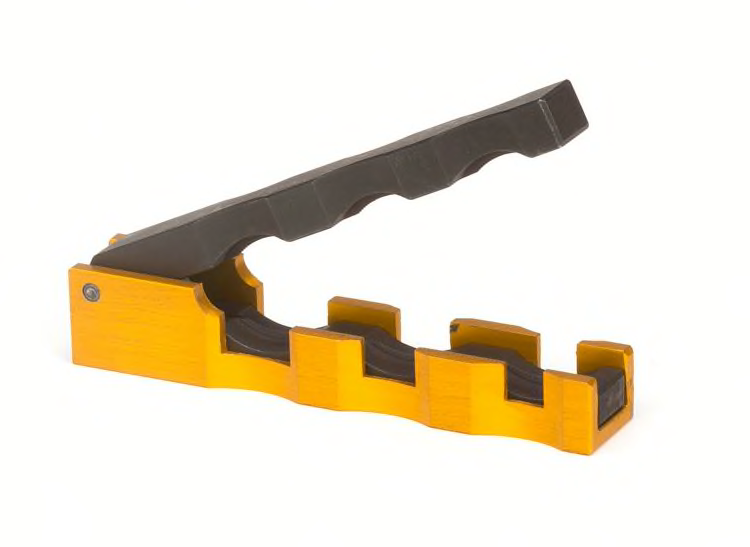 Before You Split
Be sure to get your doctor's or pharmacist's OK. According to an April 2015 poll by Consumer Reports Best Buy Drugs, 8 percent of consumers trying to save money on medications admitted to cutting their pills in half without a doctor's or pharmacist's approval. While many drugs—most cholesterol-lowering statins, and drugs to treat high blood pressure and depression—can be split without losing effectiveness or causing a negative health impact, others can be dangerous for you to divide. See here for a more complete list of medications that can and cannot be split.
Editor's Note: These materials were made possible by a grant from the state Attorney General Consumer and Prescriber Education Grant Program, which is funded by a multistate settlement of consumer fraud claims regarding the marketing of the prescription drug Neurontin (gabapentin).