5 New Features on Electric Bikes From Specialized
The bicycle manufacturer announced new e-bike safety features, expanded range, and details on battery recycling that it says should trickle down to less expensive models over time Specialized Bicycles announced today that it's adding two redesigned models and one all-new electric bike to its lineup that offer a number of high-tech, safety, and green features. (We list five of these features plus details below.)
The redesigned Turbo Vado and Turbo Como everyday bikes and the all-new Turbo Tero mountain bike are the brand's newest entries into the red-hot e-bike market. According to the NPD Group, a data aggregator and analysis organization, sales of electric bikes that cost $1,000 or more grew by 190 percent in June 2020 compared with the same month the year before.
Some of the new market growth has been stoked by the global pandemic, according to Dirk Sorenson, an analyst at NPD Group, in a post on the market research company's website. "With a continuation of working from home for many . . . consumers may be more willing to invest in higher-priced, performance-oriented bikes as a fitness option for the long haul."
Ian Kenny, electric brand leader at Specialized, estimated that the global pandemic accelerated market growth by five to 10 years. Specialized, established in 1974, manufactures bicycles for more than a dozen categories, including off-road, gravel, BMX, on-road, triathlon, and e-bikes, among others.
Unlike some more basic and less-expensive e-bikes on the market, these models all come with an integrated computer. Called MasterMind, this proprietary computer is the bike's "brain," and it can be used to access information such as battery life, speed, distance traveled, elevation, and time, and Bluetooth-paired sensors (such as a heart rate monitor).
When paired with Specialized's Mission Control app, the rider can adjust power output as needed—adding a big boost when towing kids in a trailer, for example—or dial in very little electric assist in order to conserve battery life and maximize range.
Following on the heels of bikes introduced in spring 2021, these three electric bikes incorporate the ability to deliver over-the-air (OTA) updates via the app. The ability to make OTA updates isn't an industry first, because many components from third-party manufacturers can be updated via this process. But OTA updates to the drive system, rather than having to bring the bike into a local retailer for manual updates via a laptop, is a time-saver, especially for people who rely on their electric bike for commuting or are traveling, like RVers.
Riders are alerted in the app when their bike needs an update, and are instructed to pair the app and computer via Bluetooth to initiate the process. According to a spokesperson for Specialized, the manufacturer will incorporate OTA updates in future Turbo products.
In addition, if the rider encounters a problem with the power unit or other component that is controlled by MasterMind, the app will be able to create a diagnostic report and share it to a local Specialized retail shop to begin the diagnostic process.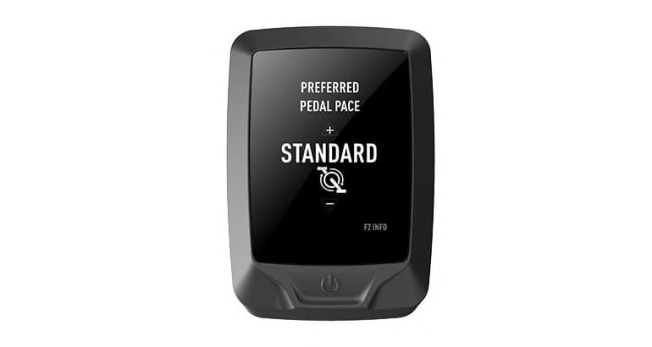 The advice for securing your electric bike is pretty much the same as it is with a regular bike: Don't leave it unattended, lock it to something sturdy, use a robust lock (or two), and be aware of your surroundings.
With these new bikes, Specialized has incorporated into the app the ability to lock the motor. Owners can use the Mission Control app to disable their e-bike's motor and, at the same time, engage a motion-sensor alarm. If the bike is stolen, the motor is rendered useless by this feature. The bicycle can still be moved somewhat slowly, though as a company representative noted in a press briefing, it effectively turns it into a very heavy pedal-only bicycle. In addition, the alarm will activate, emitting a loud and insistent beeping sound. According to the manufacturer, the motor cannot be re-enabled by anyone other than the owner.
A spokesperson for Specialized told CR that these are the first of their bikes with motor locks and that future bikes compatible with OTA updates will receive the same capability. It's not the first with the feature—Swiss e-bike manufacturer Stromer offers something similar with its OMNI software. And Bosch, the German multinational engineering and technology company, produces motors for electric bikes that offer the same feature.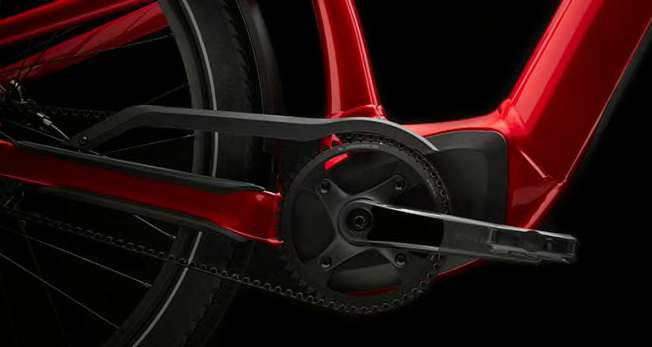 The top versions of the Vado and Como bikes come standard with Garmin's rear-facing Varia radar system, which identifies vehicles approaching from the rear and can notify the cyclist with audible and visual alerts. The system is similar to the blind spot monitoring systems that are available on many newer cars and trucks.
Rich Handel, test project leader for Consumer Reports, says, "While similar tech has become available on some motorcycles, it's very nice to have it integrated on a bike. Riders need to have their eyes everywhere when mixing with motor vehicles on public roads."
The Garmin technology is integrated into the MasterMind computer. A green dot signifies that there aren't any cars in the vicinity. A red dot indicates that a vehicle is approaching, and a series of dots along the left side of the screen move closer to the top of the screen as the vehicle or vehicles get closer. The less-expensive versions of the Vado and Como, as well as all Turbo Tero's (which is more of an off-road-oriented e-bike), don't come with the radar unit. However, riders who already own or separately purchase a Garmin Varia radar unit can pair it with the standard MasterMind computer on those Vado, Como, and Turbo Tero models, and achieve the same safety functionality.
Over the past decade, as more people in the U.S. ride bicycles, injuries and fatalities have increased. According to the National Safety Council, the number of preventable bicycle-related deaths increased 37 percent between 2010 and 2019, rising from 793 to 1,089. The National Highway Traffic Safety Administration says that 846 bicyclists were killed in traffic crashes in 2019. And even with fewer vehicle miles traveled in 2020 because of pandemic-related restrictions, NHTSA projects that cyclist fatalities increased by 5 percent, to 891, over 2019. Clearly, cyclists are often in danger when mixing with much heavier motor vehicles on public roads.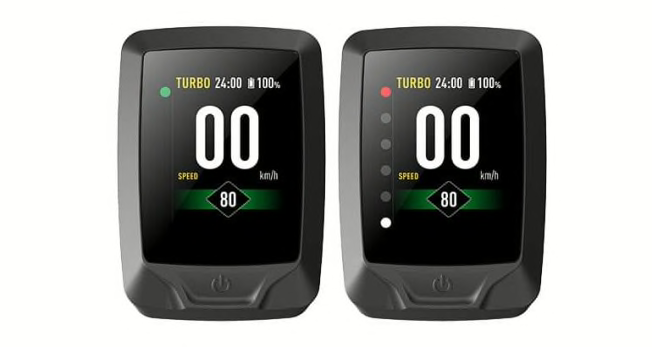 As with any mode of transportation, whether it's propelled by batteries, fossil fuels, or human leg power, ultimate range depends on a variety of factors. Wind resistance, terrain, weight, and available energy (did you eat enough before going for that bike ride?) all play a part in the ultimate available range.
These new electric bikes are available with two motor and battery options offering different levels of electric assist. The less-expensive versions come with a 530 watt-hour (Wh) battery and a motor that generates 430 watts and has up to 68 miles of range. The mid- and top-range bikes use a 710 Wh battery that works with a 470- or 560-watt motor that can provide up to 90 miles of range. All versions of the Vado and Como bikes have battery assist at speeds up to 28 mph. "While that's middle of the road in terms of motor wattage, the system is mostly for an assist as opposed to throttling," says CR's Handel.
The system allows the rider to choose different levels of assistance and power output depending on need, all controlled on the bike via the MasterMind computer. You might have a downhill commute in the morning that needs little more than gravity to help you get there, so you can set both the assistance and power to a low percentage, such as 10 percent of the total available power. But in the afternoon when you need to summit that same hill, you can access the full power of the battery and use 100 percent assistance to help you make it home.
And in the event you decide to use less power and assistance on that hill, only to become fatigued and have to dismount halfway up, all of the Turbo e-bikes include a walk assist feature. Because a heavy bike loaded down with gear on a rack could easily tip over, this feature provides power so that the cyclist is balanced and can safely walk the bike up an incline.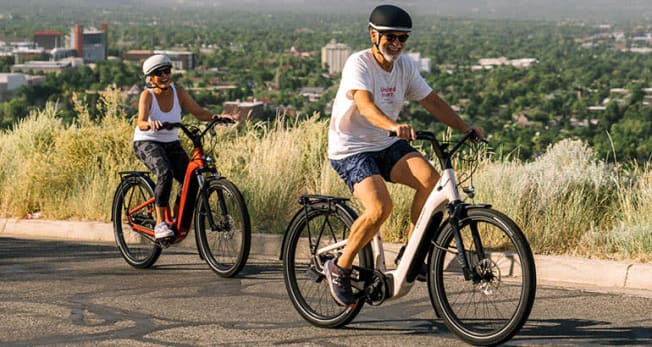 During the presentation, Specialized's Kenny said that the U.S. doesn't have a mandate for disposal and reclaiming of batteries when they've reached the end of their life.
Starting this fall Specialized will work with the nonprofit organization Call2Recycle, to train its retailers on becoming collection centers for Specialized bicycle batteries. Batteries will be collected and shipped to Specialized's partner, Redwood Materials, which collects and recycles lithium-ion batteries and other e-waste to be recycled.
CR reached out to Giant and Trek, two other large e-bike manufacturers, for comment on how they approach recycling of lithium-ion batteries. Lance Ummel, e-bike tech specialist for Giant's global team, told CR that the bicycle manufacturer is working with People for Bikes, based in Boulder, Colo., on a program that will be announced later this year. "Giant is moving forward with electric bikes as part of a greater mobility strategy," Ummel said. "Recycling batteries for this part of our catalog is important, and we are striving to accomplish this."
He went on to say that the opt-in program consists of working with People for Bikes and a coalition of bicycle industry manufacturers to have Call2Recycle handle recycling batteries. Manufacturers will identify the batteries in their electric bikes and pay into an escrow account for them. When a battery has to be recycled, the consumer or local Giant retailer will contact Call2Recycle, which will check to see whether the battery is part of the program. If it is an approved battery, Call2Recycle will send packing materials to the consumer or retailer, and it will ship the battery to one of the recyclers that it is working with.