When you shop through retailer links on our site, we may earn affiliate commissions. 100% of the fees we collect are used to support our nonprofit mission.
Learn more.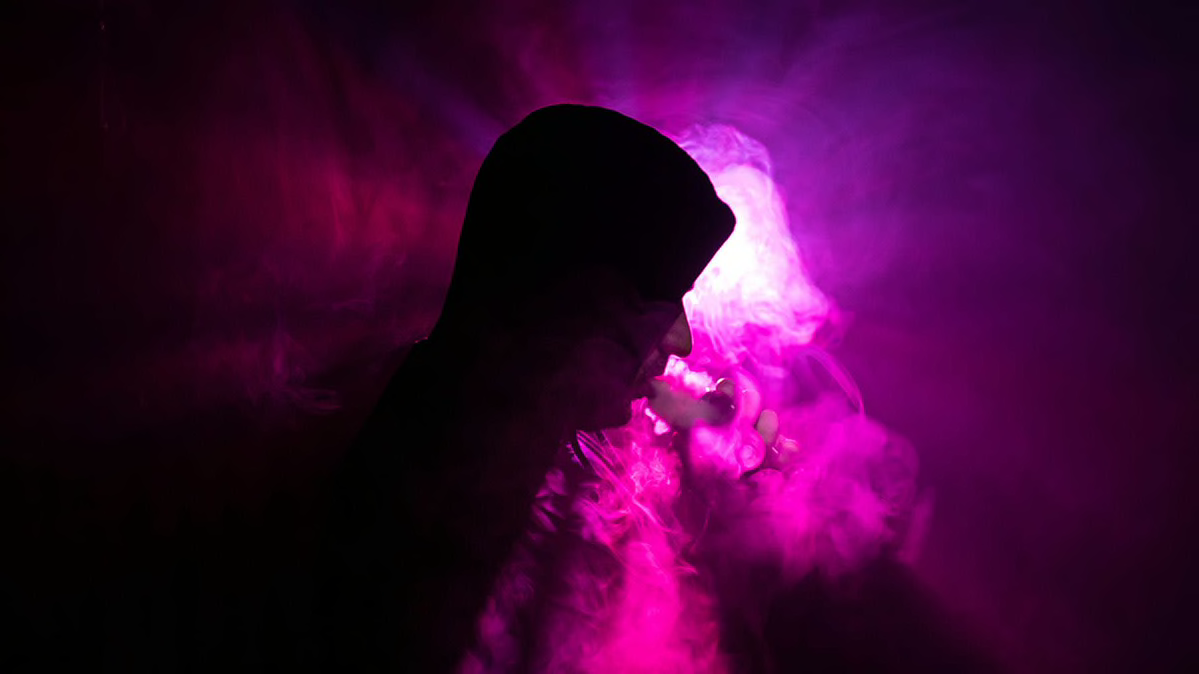 The Food and Drug Administration issued a formal warning earlier this month to five e-cigarette manufacturers. It said they must step up efforts to keep kids and teens from accessing their products or face a possible ban on sales of flavored e-cigs.
The warning came after an undercover FDA investigation this past summer revealed that about 1,300 walk-in and online stores in the U.S. had illegally sold e-cigarette products to minors. (E-cigarettes and conventional cigarettes can't be sold legally to anyone younger than 18.) The agency also announced that it sent warning letters and issued fines to retailers that had broken the law.
The manufacturers (Blu, Juul, Logic, MarkTen XL, and Vuse) have until early November to submit formal plans that detail how they will "mitigate widespread use by minors," according to letters sent to the companies. If they don't, the FDA will consider removing the companies' flavored e-cigarette products from the market. Flavored e-cig liquid—such as cherry, chocolate, fruit medley, and mango—is thought to be designed to attract young users.
The five manufacturers comprise more than 97 percent of the U.S. e-cigarette market, according to the FDA, but it's important to know that other competitors are out there. In fact, an investigation by Reuters published this week found that a number of companies have been marketing new products that look like the popular Juul devices. That's apparently occurred even though the FDA banned the introduction of new e-cigarette products in the U.S. after August 2016. (It's unclear how the FDA will respond to this report. Consumer Reports reached out to the agency for comment but has yet to hear back.)
Still, this month's action by the agency against the five e-cig market leaders is a positive step, says Chuck Bell, programs director for Consumers Union, the advocacy division of Consumer Reports. "We have been concerned for many years that e-cigarette manufacturers are marketing products with candy flavors and other attributes that are likely to appeal to children and young adults," he says.
One concern, though, is that the proposed actions appear to be mainly symbolic at this point, because it's unclear how the plans submitted by companies will be enforced, says James E. Rogers, Ph.D., Consumer Reports' director of food safety research and testing.
Juul, one of the most widely sold brands of e-cig products, issued a statement today saying it would "work proactively with FDA in response to its request. We are committed to preventing underage use of our product, and we want to be part of the solution in keeping e-cigarettes out of the hands of young people."
Just how risky is vaping—inhaling the heated e-cig liquid? It has been touted by some experts as a safer alternative to conventional cigarettes and potentially helpful for those who are addicted to nicotine or trying to quit smoking. But recent research has shown that for teenagers, e-cigs may serve as a gateway to smoking tobacco cigarettes and lead to nicotine addiction.
Here, what parents should know about e-cigarettes.
Is Teen E-Cigarette Use Widespread?
The FDA commissioner, Scott Gottlieb, M.D., has referred to e-cig use by adolescents and teens as an epidemic.
Here's a closer look at the numbers: E-cigarettes are the most commonly used tobacco product among middle school and high school students, according to the latest data from the National Youth Tobacco Survey. In the survey, about 12 percent of high school students and about 3 percent of middle school students told researchers they had used an e-cig in the previous 30 days.
The researchers estimate that more than 2 million students could be recent users of e-cigs. (Less than 1.4 million are estimated to be recent cigarette smokers.)
On the positive side, those numbers are lower than they were in 2014 and 2015, when youth e-cig use first spiked. Still, they're concerning, says Jonathan Klein, M.D., M.P.H., a professor of pediatrics at the University of Illinois at Chicago.
"E-cigarette use went from virtually nothing to fairly high percents pretty quickly," he says. "It's an enormous problem because it's a major route to nicotine addiction for kids these days."
How Risky Are E-Cigarettes for Young People?
We're still learning about that, but some findings are worrisome. Many e-cigarettes contain nicotine, the same addictive component in tobacco products (but not a substance that increases cancer risk). Nicotine is bad news for young brains, Klein says. "Youth are more susceptible to addiction in that teens become addicted more quickly than adults do because of the way that young people's brains are still developing."
And a comprehensive review of e-cig dangers published earlier this year by the National Academy of Sciences Engineering and Medicine (NASEM) found that teens who try e-cigs are more likely to progress to smoking tobacco cigarettes than than those who don't.
Additionally, "e-cigarettes contain chemicals that are physically harmful to lungs," Rogers says. "While there are some water vapors used with e-cigs that don't have nicotine, they have other materials, such as the flavorings and other things, that can cause respiratory disease."
Research in teens has demonstrated that e-cig use exposes them to many of the same cancer-causing toxins found in regular cigarettes. However, e-cigs overall likely contain lower levels of such chemicals than conventional cigarettes do, at least according to the NASEM report. But the authors of that report also note that evidence suggests e-cigarettes may expose people to higher levels of some toxic heavy metals than combustible cigarettes do.
How Can You Keep Your Kids From Using E-Cigarettes?
The American Academy of Pediatrics recommends (PDF) talking with your child about e-cigarette use. Instead of sitting down for a formal discussion, it may be more effective to be more casual. For instance, ask them what they think of e-cigarettes if you see an ad or notice someone using one.
But do provide the facts, Klein says—kids may be misinformed. In fact, a recent survey by the anti-tobacco Truth Initiative found that 63 percent of respondents ages 15 to 24 who used devices made by one of the e-cig companies cited in today's FDA announcements were unaware that the products contained nicotine.
It's also important to explain to adolescents that their brains will continue to develop until they're 25 years old, the AAP says, and that nicotine in the teen years can affect brain development or increase their susceptibility to addiction to other drugs.
Editor's note: This story has been updated to include more information about the toxins in e-cigarettes.