Best Gaming Chairs
CR's in-house ergonomics expert reviewed eight popular models from Herman Miller, Mavix, Razer, and others. Here's what we learned.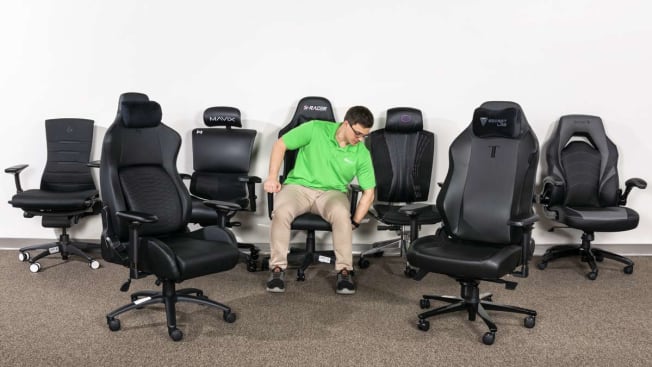 If you're like most gamers, you've probably planned your latest build down to a T.
Super-fast processor?
Check.
How to Properly Sit in a Chair
According to Ritchey, there are a few high-level principles to follow when sizing up a chair. Ultimately, the more it adjusts to fit your torso and limbs, the better off you'll be.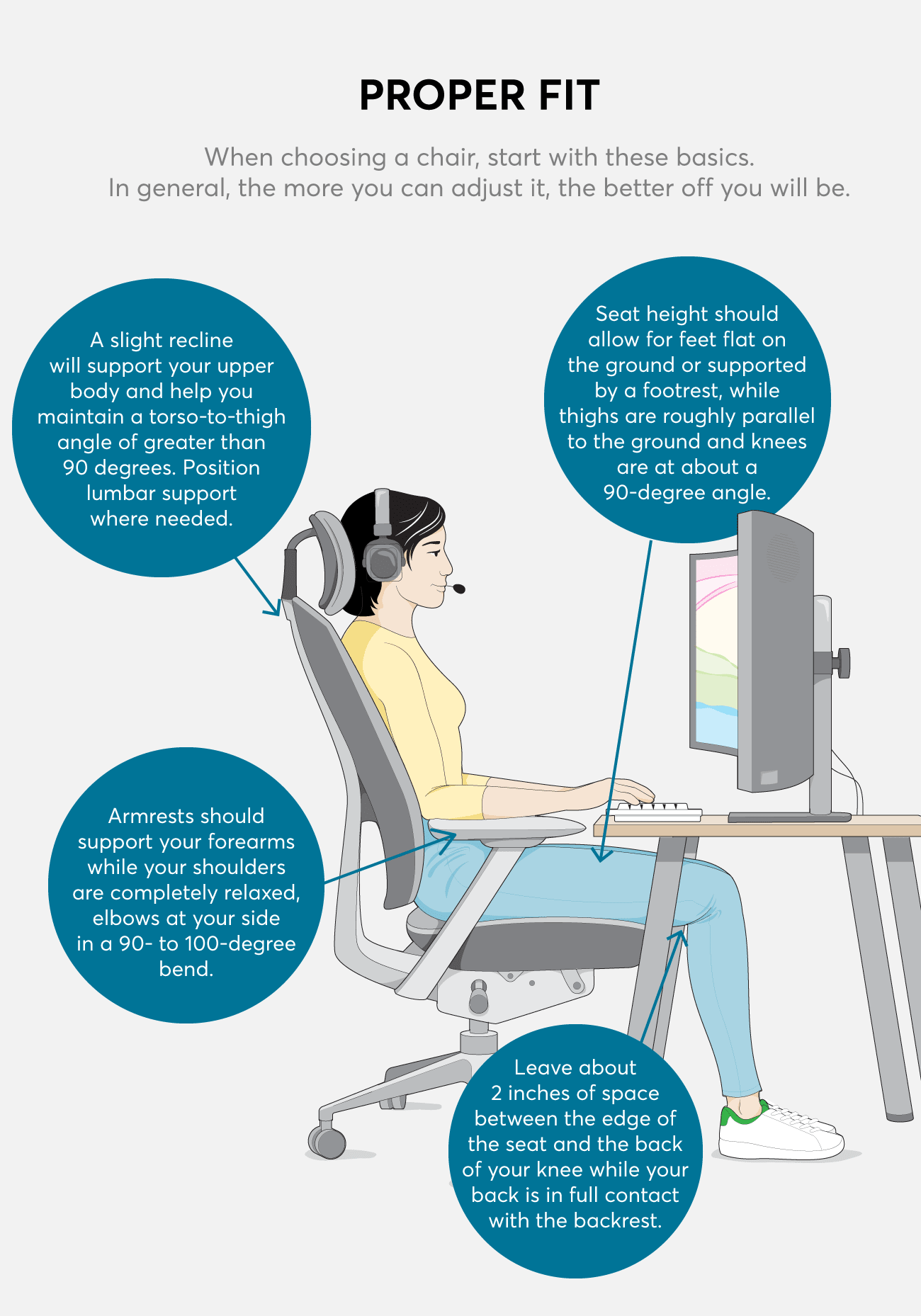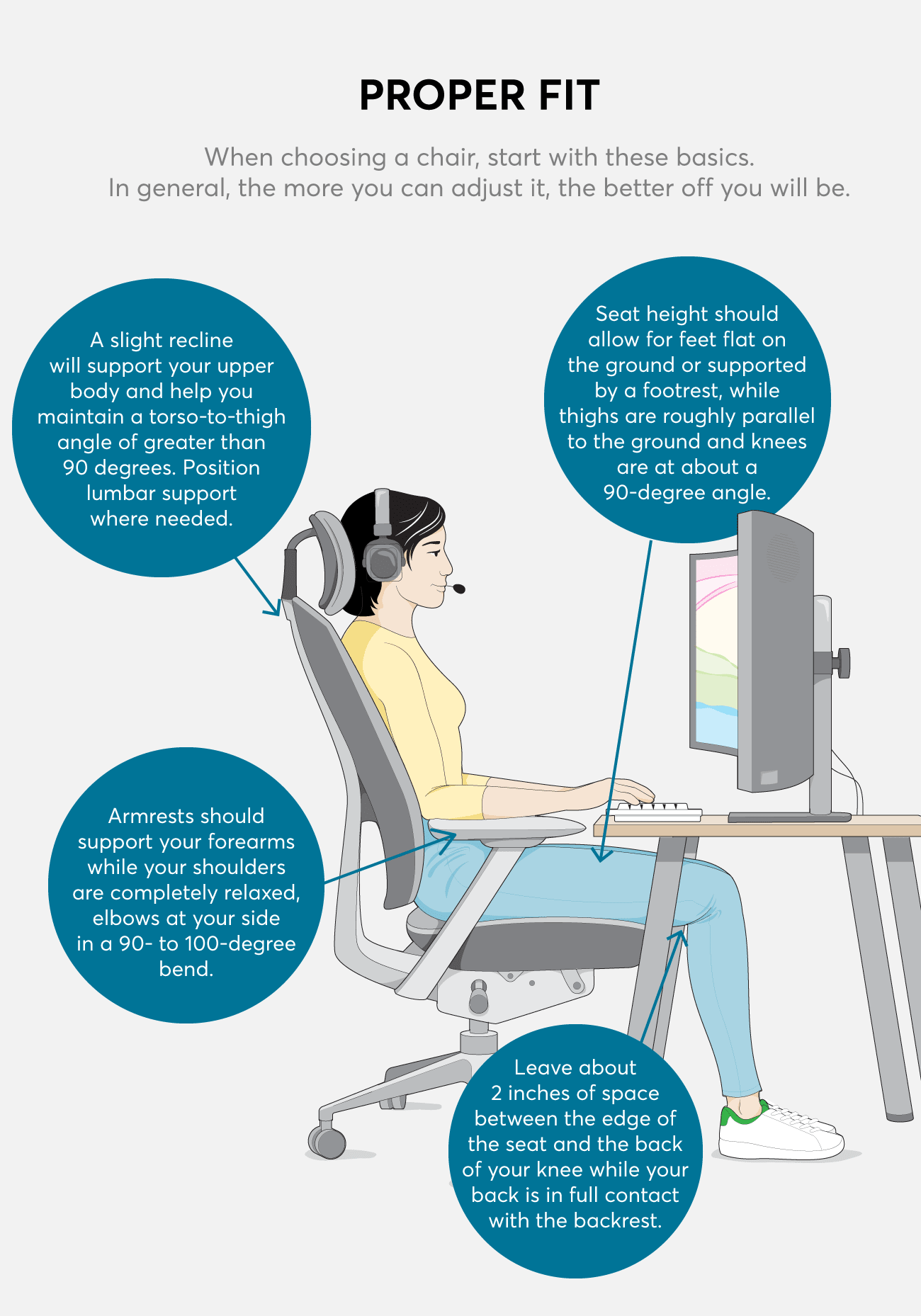 Illustration: Brown Bird Design
The armrests should support your arms, elbows resting at your sides (and bent at a 90- to 100-degree angle), while your shoulders are completely relaxed. You may need to raise or lower the height of the armrest to make that happen. Some models also let you slide armrests forward or backward, pivot them, and set them wider apart to provide more clearance for your hips.
The seat should be high enough for you to keep both feet flat on the ground or on a footrest, with equal pressure applied to both. That means your knees are bent at an angle of no less than 90 degrees.
Ideally, you want to adjust the seat pan to leave a roughly 2-inch space between the back of your knee and the edge of the seat. "If you don't have a gap there, it can cause pressure and discomfort," Ritchey says.
The backrest should ably support your back, of course, but also allow you to ease into a comfortable recline. To start, you want the angle between your torso and thighs to be a little more than 90 degrees, with the lumbar support positioned to help you maintain the natural inward curvature of your lower spine.
In our review, we looked at criteria in five categories to see how well each chair aligned with modern ergonomics practices, including those outlined by the ANSI/HFES 100-2007 standard, which is widely used by ergonomists and furniture manufacturers.
The categories included the seat pan, backrest, lumbar support, armrests, and general features (like weight capacity) that increase a model's adjustability.
All the chairs we examined offered some flexibility to customize the fit, but the more expensive options generally provided greater levels of control.
The Cooler Master Ergo L, for example, grants a fairly broad range of accommodating features, allowing you to adjust not only the height of the seat but also the depth of the seat pan (crucial to maintaining that 2-inch gap between the edge of the seat and your knees), the height of the lumbar support, and (to some degree) the position of the armrests—all for $445.
CR members with digital access can read on for an up-close look at each of the gaming chairs we evaluated.
Become a member to read the full article and get access to digital ratings.
We investigate, research, and test so you can choose with confidence.