When you shop through retailer links on our site, we may earn affiliate commissions. 100% of the fees we collect are used to support our nonprofit mission.
Learn more.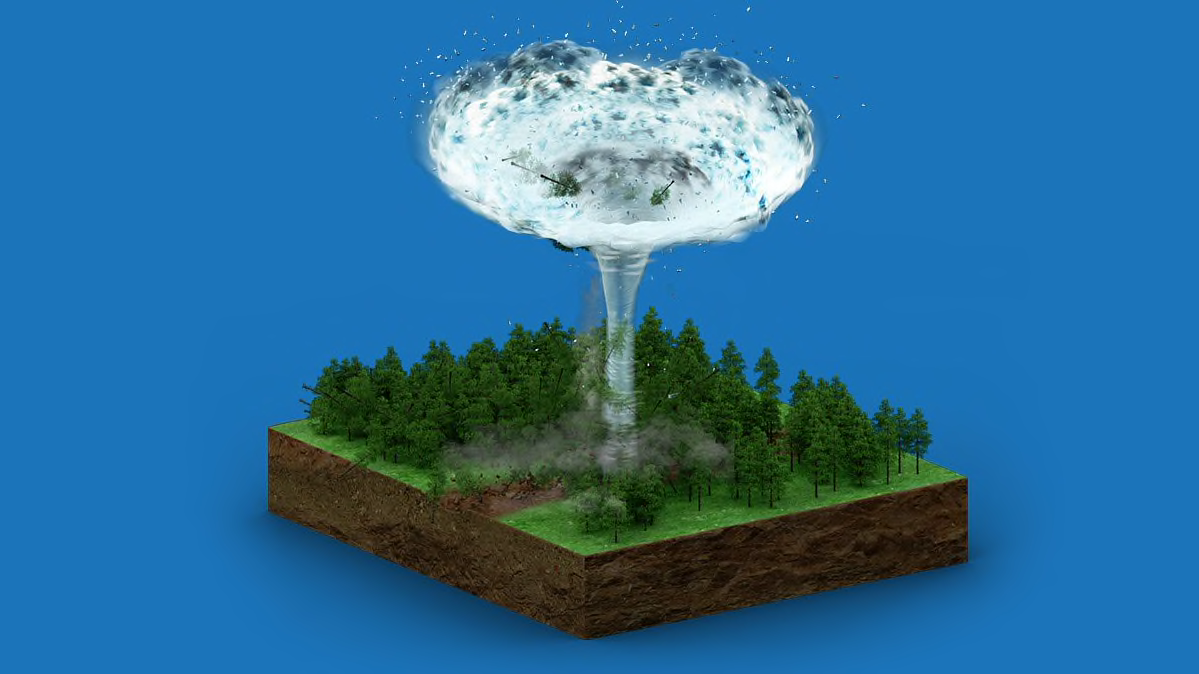 The U.S. had an average of 1,226 tornadoes each year between 1990 to 2019, the most of any country on earth. And violent or killer tornadoes can happen almost anywhere in the U.S., the National Oceanic and Atmospheric Administration says.
Residents in the Southeast and Central Plains, where most serious tornadoes happen, especially need to take steps to protect their families from these perils. But travelers to these areas also should pay attention to weather reports and take same-day precautions.
Get a weather radio. These devices, $25 to $100 or more, provide severe weather alerts from the National Oceanic and Atmospheric Administration. Look for one with the NOAA All Hazards logo. It meets voluntary industry standards, has undergone NOAA usability and performance testing, comes with a backup battery, and has either a tone-alert feature—which keeps the radio silent until there's a weather alert—or Specific Area Message Encoding, which lets you limit alerts to particular regions.
Map out a shelter. Save the address in a map app. If you're in a manufactured structure, such as a mobile home, rush elsewhere—a safe room, shelter, or sturdy building—immediately after receiving an emergency alert, FEMA advises.
More on Emergency Preparedness
Designate a safe space. Ideally, choose an interior room—one that has no windows—on the lowest level of your home. (A closet will work.) Practice entering the room with your entire household, including your pets. Keep the space generally clear. "One person told me after a tornado, 'The closet where we normally would go was full of stuff because we'd just been to the Super Saver,'" recalls Daphne LaDue, a University of Oklahoma researcher who studies household behavior during tornadoes.
Set up smartphone alerts. Government alerts are on by default on iPhones. On AndroidOS 10.0 and higher, make sure they're on by going to Settings > Apps and notifications > Advanced > Wireless Emergency Alerts. Don't put your phone on silent or night mode. Keep location settings on.
Build or add a safe room. If you can afford it, add this dedicated structure to your home. An 8x8x8-foot room in new construction costs between $9,400 and $13,100, FEMA says. Online, we found prefabricated units starting around $4,000, without installation. Make sure the door assembly has a label that says the door meets International Code Council standard ICC-500, indicating it can withstand a tornado wind speed of 250 mph. FEMA offers more guidance here.
Learn
How to
Build a 'Go Bag'
Contents should include:
1.
Water and nonperishable, nutritious food.
2.
Phone charger, flashlight, and radio (battery or hand-crank).
3.
Change of clothes, sturdy shoes, personal items.
4.
IDs, personal docs, key contacts, maps, cash in small bills.
5.
First-aid kit and meds.
Editor's Note: A version of this article also appeared in the July 2021 issue of Consumer Reports magazine.