When you shop through retailer links on our site, we may earn affiliate commissions. 100% of the fees we collect are used to support our nonprofit mission.
Learn more.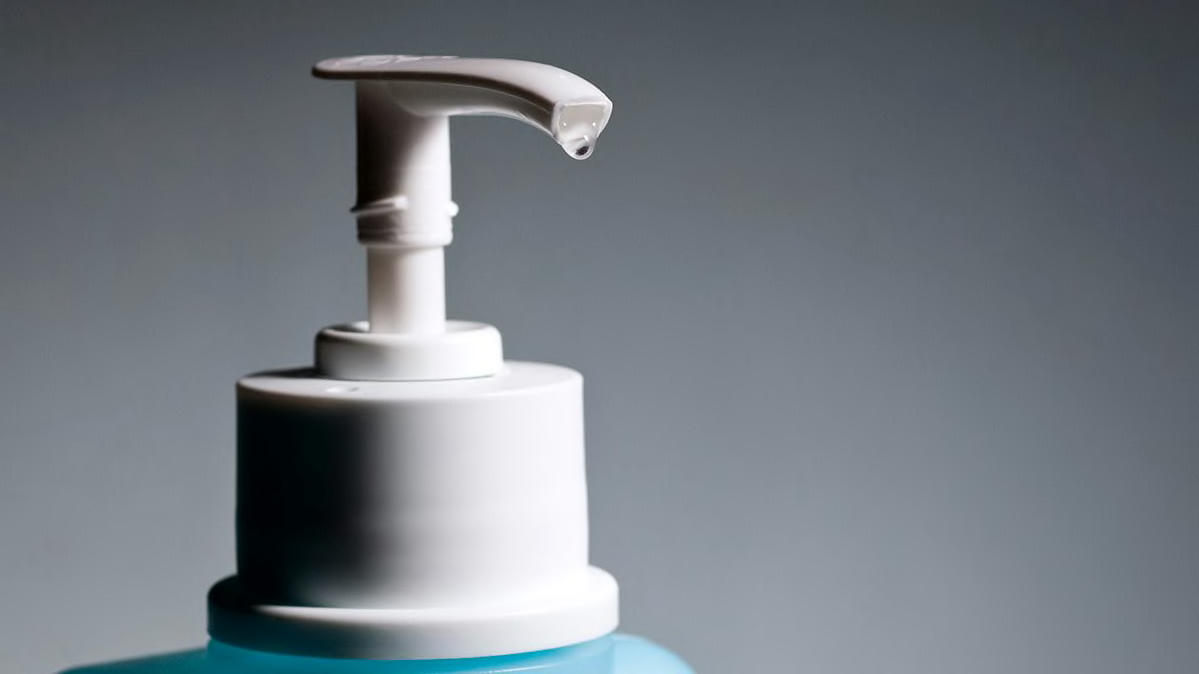 Related: On June 19, 2020, the Food and Drug Administration warned consumers not to use hand sanitizers made by Eskbiochem because of the presence of methanol, a substance that can be toxic when absorbed through the skin or ingested.
As the coronavirus outbreak gripped the U.S., consumers rushed to stock up on hand sanitizer, among many other items. In the first week of March, sales of hand sanitizer ballooned more than 470 percent, according to the data measurement firm Nielsen, spurring egregious examples of price gouging (a single bottle of Purell listed on Amazon for more than $100) and hoarding (a third-party seller bought thousands of bottles with the aim of reselling them all for a significant profit).
Against this backdrop, earlier this month a trial quietly wrapped up in federal court between the Food and Drug Administration, the federal agency governing over-the-counter products like hand sanitizer, and a small California hand sanitizer manufacturer, Innovative BioDefense, which makes a product called Zylast.
If the FDA prevails, Innovative BioDefense claims it will go out of business—at a time when millions of people are searching for hand sanitizer to protect themselves from coronavirus and many are finding that stores are sold out. Indeed, to minimize shortages, the FDA on Thursday issued new, more flexible guidance on the manufacture of hand sanitizer that permits more companies to start making the product.
"It's the most remarkable coincidence I've seen in my life," says Kirby Behre, an attorney representing Innovative BioDefense, of the trial's timing with the coronavirus outbreak. A final ruling is pending.
The case, filed in June 2018 and which also involves Innovative BioDefense's direct-to-consumer partner Zylast Direct, boils down to a legal question over labeling.
The FDA alleges Innovative BioDefense made statements in marketing materials, including descriptions on the company's website and in ads, that Zylast was effective against pathogens like Ebola, norovirus, and methicillin-resistant Staphylococcus aureus (or MRSA).
Under FDA regulations, the company cannot make pathogen-specific claims about Zylast products without having gone through the agency's formal drug-approval process. After sending the company a formal warning letter about making such claims back in 2015, Innovative BioDefense nevertheless continued to make the violative statements, the FDA alleges.
U.S. District Judge David Carter, who is overseeing the case, found in an earlier ruling that Zylast's marketing claims indeed violated federal law. But he has yet to issue a decision on the FDA's request for an injunction, a court order that could, in part, require Innovative BioDefense to stop production until changes are made, potentially conduct a full recall of products, and hire a compliance manager to ensure the company abides by the government's labeling standards.
But whether Innovative BioDefense should be required to undergo additional compliance measures isn't the only thing the judge has to consider. The case also raises questions about fairness regarding how the FDA oversees hand sanitizer labeling claims industrywide.
Over the course of the trial, which began in December and stretched into early March, Innovative BioDefense claimed it did, in fact, quickly respond to the FDA's concerns by removing pathogen-specific statements. The company also claims the FDA enforcement action came in response to an aggressive, years-long lobbying campaign from industry leader GOJO, maker of Purell.
Innovative BioDefense alleges the FDA unfairly singled out the company, when other hand sanitizer manufacturers make similar pathogen-specific claims. Indeed, Innovative BioDefense's attorney forced an FDA official who testified in December to concede that GOJO made the same kind of claims about Purell in marketing materials that Innovative BioDefense is accused of—and Innovative BioDefense alleges in court papers that GOJO has been doing so for the past 15 years without any action taken by the FDA.
The admission forced the FDA, in January, to issue a formal warning to GOJO about its product claims, some of which CR found in marketing materials for Purell as recently as last week. When CR asked about these marketing materials, GOJO did not respond to the question, and reiterated the company's statement issued in response to the FDA's action at the time.
"Given the prevalence of pathogen-specific statements in the hand sanitizer industry, and the confusion within the FDA regarding what statements are permissible, the FDA must clarify its regulations for the industry," Innovative BioDefense wrote in a March 10 court filing. (A GOJO spokesperson says the company won't comment on litigation it's not involved in. In response to a list of questions sent by CR, an FDA spokesperson says the agency does not comment on ongoing litigation.)
This account is based on hundreds of pages of court records and FDA documents obtained and reviewed by Consumer Reports.
Health authorities say that though washing your hands vigorously for 20 seconds with soap and water is a key defense against coronavirus, hand sanitizer that contains at least 60 percent alcohol is an effective backup. Though Innovative BioDefense says its sales represent a fraction of the total hand sanitizer market, Zylast, which is 76 percent alcohol, seems to be the kind of product being recommended to consumers right now.
"People must be able to get affordable hand sanitizer that could help kill the coronavirus. The court, prosecutors, and manufacturers should make sure that this case leads to consumers having more access to effective hand sanitizer—not less," says Chuck Bell, programs director for Consumer Reports' advocacy division.
"We're in the middle of a pandemic, so now more than ever, people must be able to trust companies' marketing," Bell says. "Those making health claims always have a duty to be honest with the public, but that responsibility becomes even more serious during a crisis. It's critically important for the Justice Department and the FDA to take strong enforcement action against any company when its claims aren't backed up by the science."
Labeling Lingo
The complicated backstory between Innovative BioDefense and the FDA first became public in 2015. That year, the agency issued the company a warning letter for making claims that Zylast can prevent disease without having gone through the FDA's formal drug-approval process.
The FDA has labeling regulations for countless products, and the one specific to healthcare antiseptic products, like hand sanitizer, dates to 1994. It allows hand sanitizer product labels or marketing materials to make claims about reducing germs on skin. But the rule does not permit a hand sanitizer available to consumers to make additional claims that it can prevent an infection or is effective at killing any specific pathogen, the FDA said in a March court filing.
It's rare for the agency to file a lawsuit against a company, says Laura MacCleery, policy director of the Center for Science in the Public Interest, a consumer advocacy group based in Washington, D.C. (and a former CR advocate). "Mostly, FDA issues warning letters," she says. "The amount of litigation that it pursues is quite modest."
Labeling regulations are meant to protect consumers and ensure that products are what they claim to be, she adds. "In the moment that we're in, claims that provide a false sense of security to people ... if there isn't any science behind that, that's affirmatively dangerous."
The FDA took a similar line when it initiated its suit against Innovative BioDefense in 2018. At the time, then-Commissioner Scott Gottlieb, M.D., said in a press release, "We're concerned that people potentially exposed to pathogens may use these products with a false sense of safety."
Banned From Amazon
But the FDA's lawsuit, when it came in June 2018, took Innovative BioDefense by surprise, the company said in court.
It claimed it removed pathogen-specific statements, including every violative point cited in the FDA's warning letter, and then tried to contact the agency more than a dozen times to discuss the situation further. But the FDA never responded, the company claimed.
"The clients were shocked, because they thought they had resolved everything because they had removed the statements that the FDA complained about," says attorney Behre. Innovative BioDefense also argued the three-year lag between the warning letter and when the FDA filed its suit had harmed its ability to mount a defense. It pointed out in a filing after the trial that FDA compliance officer Raymond Brullo had testified he couldn't recall particulars about the case because so much time had passed, even though he was the agency's point person for Innovative BioDefense.
The FDA, in turn, accused Innovative BioDefense of having been non-responsive as well. The FDA said it sent a letter in August 2015 explaining that the company's responses to the warning were insufficient but never heard back from it. The FDA referred the case to the U.S. Department of Justice in June 2016 for the permanent injunction, the agency said in a filing. And, contrary to what the company alleges, the FDA said there were communications between both sides for a resolution outside of court from June 2017 into early 2018. In that timespan, the agency said it found that the company continued to make pathogen-specific claims about its products, so it filed the lawsuit in June 2018.
Things immediately took a bad turn for Innovative BioDefense. About a month later, court records say, Amazon sent a representative of Zylast Direct a letter stating that it believed Zylast carried "prohibited claims" and banned the products from being sold on the site.
Sales dropped drastically as a result, court records show: Approximately half of Innovative BioDefense's total sales are made by Zylast Direct, which sold 70 percent of its product through Amazon.
Singled Out?
The FDA's effort "unfairly" targeted Innovative BioDefense, the company said, adding that it believes the agency "was unduly influenced by [Purell manufacturer] GOJO Industries to unfairly target Defendants for enforcement."
Court records claim that GOJO contacted the FDA about Innovative BioDefense's Zylast products in November 2013, arguing the pathogen-specific claims being made were illegal. The agency initially decided against taking enforcement action at that time. But GOJO continued to repeatedly push the FDA to target Zylast for enforcement action, Innovative BioDefense claims.
But at trial, an FDA employee admitted the agency was aware that hand sanitizer manufacturers, in the marketing of products, routinely make pathogen-specific claims, according to a filing from Innovative BioDefense. That includes GOJO. In fact, Innovative BioDefense alleges, the FDA was aware that GOJO made pathogen-specific statements as far back as 2005.
At a Dec. 18 hearing, attorney Behre pulled up a recent blog post from the GOJO website about Purell that mentions it can combat MRSA, according to a court transcript. Behre asked the FDA employee whether the language was violative, because it appeared on a webpage that has a link to direct readers to buy a GOJO product. The employee said it was.
The admission prompted Judge Carter to pepper the FDA employee with questions.
"Why can GOJO do it, and IBD can't?" Carter asked. The employee said she wasn't saying GOJO could make statements to that effect. Carter continued: "When's the warning letter going out?" The employee testified as soon as they draft it and the FDA clears it.
Sure enough, a month later, the FDA issued a formal warning letter to GOJO, saying it made numerous health claims. The claims cited by the FDA were strikingly similar to those made by Innovative BioDefense: that Purell products can prevent the spread of the flu bug, Ebola, MRSA, norovirus, and even reduce absenteeism among students. "Your PURELL® Healthcare Advanced Hand Sanitizer products do not comply with the relevant [regulation]," the agency wrote, citing in part, that GOJO made even general statements to suggest the products are effective "in preventing the spread of infection."
CR found that as of last week GOJO still had some material online that appears to mirror that language. In one posting, for example, the company said Purell is the brand that "hospitals trust most to prevent infection." (When CR rechecked the language after sending questions to GOJO, the language had changed.)
GOJO's spokesperson declined to comment on the posting found by CR. But the spokesperson says in a statement that the company took immediate action in response to the FDA warning letter. Updates to relevant websites and online content are underway and GOJO is "taking steps to prevent a recurrence," the statement adds.
The FDA told the court earlier this month that GOJO said it would conduct a comprehensive review of its websites and social media within 90 days and remove similar statements.
The FDA alleged that the conduct by GOJO and Innovative BioDefense is not comparable, and it says the agency has discretion in deciding how to enforce the law.
Innovative BioDefense, though, countered that competitors, including GOJO, continue to make violative statements, and therefore feels it's being singled out for enforcement.
"The targeting of Defendants was arbitrary," the company claims, "and the Government had no rational basis for treating Defendants differently than its competitors."
What's Next?
A ruling on the government's request for an injunction may be delayed because California courts, along with many other businesses, are closed as the state battles the coronavirus.
In February, the FDA spelled out to the judge what it believes Innovative BioDefense should do before it can sell any of its products again, including that it: stop production until corrections are made; hire an expert who would review the defendant's labeling and affirm that it's in compliance; remove any remaining pathogen-specific claims; hire an independent compliance officer to verify label compliance once production resumes; and pay all costs of the FDA's future supervision, inspections, investigations, reviews, and more.
"The evidence has made clear that IBD now teeters on the edge of insolvency; imposing expensive and unnecessary steps such as these will push the company over the edge," Innovative BioDefense alleges.
It's unclear how much revenue the company generates today. Court testimony suggests it had about $500,000 in sales annually around the time the warning letter was issued. The company says the proposed response isn't commensurate because it has "consistently demonstrated efforts to comply with the Government's wishes by amending and removing statements from their websites."
Putting the labeling issues aside, experts say the product might be useful during the ongoing coronavirus outbreak. "Zylast's formulation is consistent with the preferred hand sanitizer formulations for use in healthcare settings as specified by the Centers for Disease Control and Prevention," says Michael Hochman, M.D., director of the Gehr Family Center for Health Systems Science and Inno­va­tion at the Keck School of Medicine of USC in Los Angeles, who spoke with CR specifically about hand sanitizers and not the ongoing case.
In any event, the best option to fight coronavirus if you're concerned you touched something that might be contaminated is to wash your hands.
"Hand sanitizers are good in a pinch," says Paul Roepe, professor of chemistry and co-director of the Center for Infectious Disease at Georgetown University. "But they're no panacea."
See CR's Guide to the Coronavirus for more on how to prevent the spread of the virus and protect yourself during the ongoing pandemic.