When you shop through retailer links on our site, we may earn affiliate commissions. 100% of the fees we collect are used to support our nonprofit mission.
Learn more.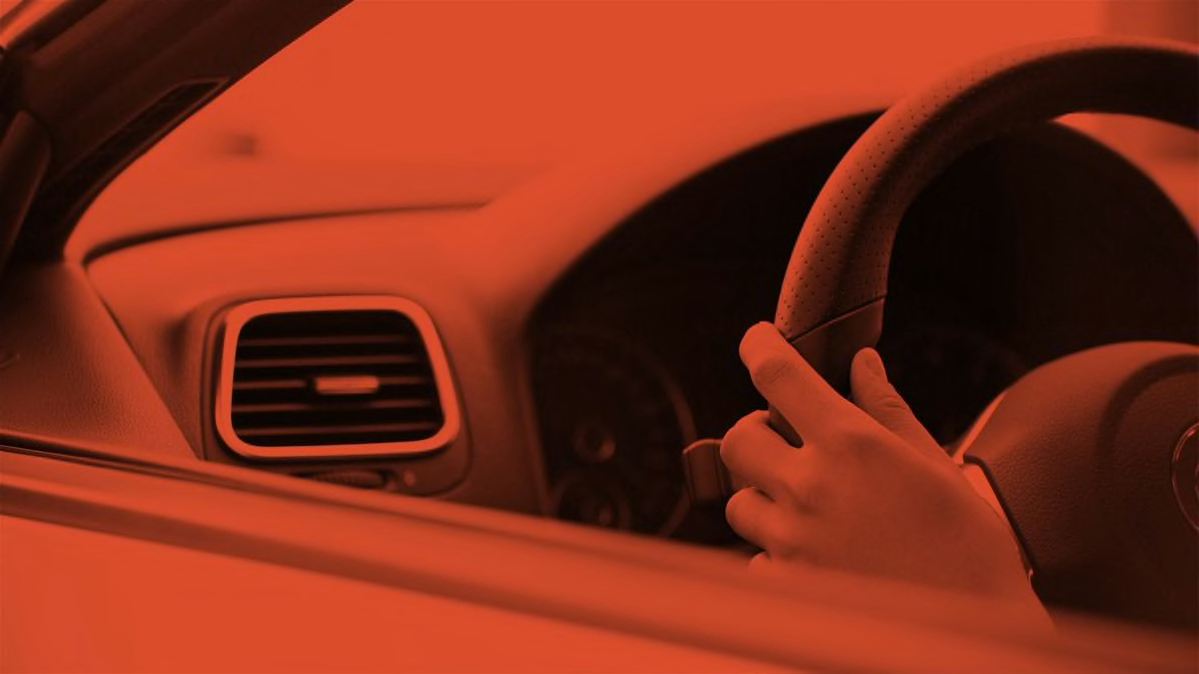 President Donald Trump has rescinded a policy of the Consumer Financial Protection Bureau aimed at ensuring that auto lenders follow anti-discrimination laws.
The president agrees with auto dealers and others in Congress who said the CFPB policy was unfair.
The move comes after the Republican-led House of Representatives voted nearly two weeks ago to eliminate the CFPB measure, which advised auto lenders to abide by the Equal Credit Opportunity Act. The Senate passed a similar resolution last month to eliminate the policy.
The rollback could mean less pressure on car dealers and lenders, consumer advocates say. And it means car buyers will need to be more vigilant on their own.
Steps to Take Now
Consumer Reports recommends that one step car buyers can take to protect themselves is to establish their financing before they even enter a car dealership to sign the paperwork.
They can also ask dealers to tell them the markup on a loan or loans offered in order to make comparisons, says Pam Banks, senior policy counsel for Consumers Union, the advocacy division of Consumer Reports.
More on Money and Consumer Protection
Auto-loan borrowers who suspect they've been discriminated against can complain to their state attorney general, Banks says. And they can complain using the CFPB's Consumer Complaint Database.
"It's still a violation of consumer-protection laws," Banks says.
James Bragg, founder and manager of Fighting Chance, a service based in Long Beach, Calif., that provides information for new-car shoppers, suggests calling up several lenders and going to websites that compare auto rates to get a variety of quotes.
"Make them compete on the interest rate," he says. "Start with your bank. The question is, can Honda beat the bank's rate?"
Guidance Meant to Deter Discriminating Markups
The now-dead CFPB policy—technically called a "bulletin" or "guidance"—was intended to ensure that auto dealers didn't increase the interest rate charged to minority borrowers more than they did to white borrowers.
Dealers who get an interest rate quote from a third-party auto lender typically have the discretion to raise that interest rate and keep some or all of the difference between the two rates. That difference they pocket is referred to as the "dealer markup."
The guidance, which the CFPB announced in a bulletin published in 2013, reminded dealers to abide by federal equal-credit laws when establishing their dealer markups.
Differences Over CFPB Authority
Consumer advocates say a rollback of the policy will make borrowers of color vulnerable to overpricing by unscrupulous car dealers and lenders.
"Dealer markups on auto loans often result in higher costs for minority borrowers compared with white borrowers with similar credit records," Banks says.
"The CFPB's guidance simply highlighted the potential liability auto lenders face from discriminatory dealer markups and how that can be avoided," she says.
Banks pointed to a recent study by the not-for-profit National Fair Housing Alliance based in Washington, D.C. The study had white and nonwhite testers shop for the same car at the same dealerships within 24 hours of each other.
In most cases the more qualified nonwhite applicant was offered a more expensive car loan. On average, nonwhite borrowers were charged $2,662 more than white borrowers over the life of the loan.
A 2015 National Consumer Law Center report (PDF) on car lenders' practices over many years showed widespread differences in auto loan rates provided to auto loan borrowers unrelated to credit risk.
Critics of the CFPB guidance say the agency overstepped its authority in promulgating its car-lending guidance.
The Dodd-Frank Act, which formed the CFPB, specifically left out jurisdiction over auto dealers but not over auto lenders. By issuing an informal guidance instead of a rule—and bypassing the regular review required of proposed rules—the bureau skirted the law, these critics say.
Resolutions by both houses eliminating the CFPB guidance "is a measured response to the CFPB's attempt to avoid congressional scrutiny," says Peter Welch, president and chief executive officer of the National Automobile Dealers Association, based in Tysons, Va.
"We continue to encourage all local dealerships to take up NADA's voluntary fair-credit compliance program, which is based on a U.S. Department of Justice model," Welch continues. "It helps eliminate fair-credit risk in auto lending while ensuring a competitive marketplace."
In overturning the rule, the government used the Congressional Review Act in an unprecedented way. The act, which allows Congress to reverse rules set by regulators within 60 days of their introduction, hasn't until now applied to regulators' guidance or bulletins such as the CFPB's auto-lender rule. But in December the Government Accountability Office determined that the guidance could be subject to review under the act, as with a regulation.
What's the Long-Term Impact?
Lenders and dealers could benefit from the rollback of the guidance, says Charles Gabriel, president and a managing director at Capital Alpha Partners, a policy research company based in Washington, D.C.
"Dealers have even more to gain, given the high percentage of their profits these revenue-sharing agreements have long represented," he says.
Observers say Congress' precedent-setting use of the Congressional Review Act could lead to more of the same in the future.
"By using the Congressional Review Act to wipe out straightforward regulatory guidance, the congressional majority has also opened the door to challenging longstanding efforts to protect workers, consumers, civil rights, the environment, and the economy," says Rion Dennis, an advocate at Americans for Financial Reform, a nonprofit coalition based in Washington, D.C. "And it has sent a terrible message to current regulators about their obligations under the law."