When you shop through retailer links on our site, we may earn affiliate commissions. 100% of the fees we collect are used to support our nonprofit mission.
Learn more.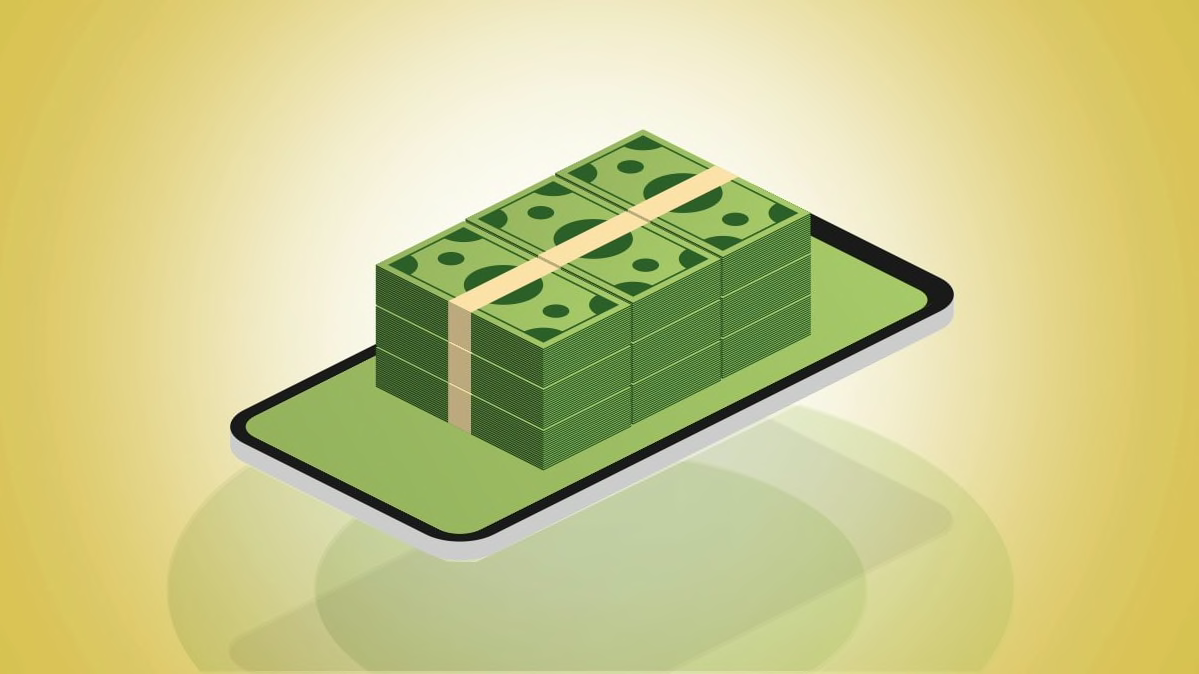 More consumers are relying on financial apps and online services to help with a wide range of tasks, including budgeting and saving and negotiating lower bills. Some tools offer financial advice and move your money between accounts automatically.
More than half of Americans have used a financial app in the past 12 months, according to a 2019 survey by The Clearing House, a banking association and payments company.
But if you're planning to use one of these financial products, it's important to be cautious. Although these tools can be helpful, they could end up hurting your finances if you don't fully understand their risks and shortcomings.
More on Saving and Security
That's what Consumer Reports advocates found when they recently evaluated four of these digital tools: Albert, Digit, Trim, and Truebill. These apps and online services are marketed as helpful tools that will help you improve your finances by automating money management tasks, such as saving and debt payment.
But our evaluation found that the companies' terms of service include disclaimers that seem to directly undercut those promises. Customers may also end up paying unexpected fees and find it difficult to get help resolving problems, as complaints submitted to the Better Business Bureau and posted on social media suggest.
"These companies all claim to offer personalized services, but that's not what you'll see in the fine print," says Christina Tetreault, senior policy counsel at Consumer Reports. "There's a big disconnect."
We reported the results of our evaluation in a letter to the Consumer Financial Protection Bureau (CFPB).
What We Found
We chose these four financial products because of their popularity—all have sizable user bases—and because their services are focused on simplifying daily financial tasks, in part by moving money automatically through authorized links to outside customer accounts. Albert, Digit, and Trim are apps; Truebill operates through a website as well as an app.
The companies offer a wide range of services, including automated saving (all four), budgeting and credit card repayment (Albert and Digit), bill negotiation (Trim and Truebill), subscription cancellation (Trim and Truebill), and paycheck advances (Albert and Truebill).
The costs for these products vary. Digit charges a flat monthly fee. Trim and Truebill offer some free services, but they collect fees for bill negotiation and charge separate fees for other services, such as savings accounts. Albert has free and premium-priced services.
To evaluate the practices of these companies, Consumer Reports advocates reviewed the marketing promises presented on their websites, their terms and conditions, and also consumer complaints to the Better Business Bureau and online. These are the key issues we found:
• The services promise you'll get personalized financial services, but the disclaimers say otherwise. All four companies say they will improve your finances by automating your savings, identifying the correct amounts to spend, and, in other ways, optimizing your financial life through algorithms, alerts, and other services. But in the companies' terms and conditions, they disclaim responsibility for these services and advice.
On Digit's home page, for example, the company promises to analyze your spending and help you save "the perfect amount everyday, so you don't have to think about it." But if consumers click through to the terms of service, they'll see a disclaimer: "We do not make any representations, warranties, or guarantees of any kind that the Services are appropriate for you."
Albert's premium Genius feature gives users the option of texting questions and receiving "custom advice on demand." But Albert's terms of service state that any advice or recommendations "may not be appropriate for you." Similar disclaimers can be found in the terms of service for Trim and Truebill.
• If you have a problem with the service, it's not clear how to get it addressed. The companies don't offer detailed policies for resolving problems that customers may encounter with their services, CR advocates found. Take bill negotiation. Several complaints to the Better Business Bureau from users of Truebill's negotiation services cited unexpected up-front fees, charged as a percentage of savings from the lowered bills, before the customer realizes the savings.
But it's not clear what recourse consumers have if they aren't satisfied with the results of the bill negotiation. Truebill's terms of service state that the fee is nonrefundable, although users may get a credit for Truebill services. Trim's terms of service make no guarantees, although they do state that users who do not save money may get a refund at the company's discretion.
Digit and Albert also fail to make clear what rights customers have to get problems resolved. Digit's website touts a no-overdraft guarantee, but its terms of service disclaim responsibility for "any third party fees that may be incurred as a result of using the Services, including, but not limited to, fees you may incur as a result of maintaining insufficient funds in your Bank Account." Almost identical language appears in Albert's terms of service.
• If you need customer support, you may not be able to speak to a human. Although all the services offer help through their apps and websites, none provides a phone number for customer support. Instead, these services rely mainly on email addresses and FAQs, although some offer online chat or text.
• You must agree to binding arbitration. All four of the companies include arbitration agreements in their terms of service, barring users from taking claims to court. As an earlier investigation by Consumer Reports found, consumers are far less likely to prevail in an arbitration than in court.
"While these services may help some people increase their savings, they could cost financially vulnerable users money they can't afford to lose," Tetreault says. "The CFPB should take a closer look at these apps to make sure users are protected from features that could end up undermining their savings goals."

How the Companies Responded
With regard to arbitration, representatives from all four companies said that such clauses are now standard for their business and are recommended by their lawyers. That was also the reason cited for using many of the disclaimers that Consumer Reports highlighted. But in practice, the companies say, they go beyond what's stated in the fine print to resolve problems and help consumers. Here are more detailed responses:
Albert
Chief Marketing Officer Andrei Marinescu said in an email that the service avoids overdrafting customers in "more than 99 percent of instances." If a customer does incur an overdraft fee and can provide documentation that it was due to an Albert transaction, the company will refund that charge. Albert's disclaimer warning that the advice "may not be appropriate" refers to situations where customers might not be sharing key information, such as debts, Marinescu said, noting that the company cannot take unavailable information into account when offering guidance. Although Albert does not provide a phone number, customers can text the company and receive help from a live representative.
Digit
Digit offers a separate overdraft policy, displayed on its website, that is more consumer friendly than the terms of service, says Chief Operating Officer Vishwas Prabhakara. Overall, Digit's savings programs lead to few overdrafts—just 0.03 percent of transactions—and they are quickly reimbursed, he says. Digit also offers a number of tools that can adjust or pause automated savings to avoid overdrafts, or instantly transfer the savings back to the member's checking account. On average, these settings prevent two overdrafts per member per year. Digit replies to most emails by the next business day. If necessary, the company will escalate to a phone call. "In the rare cases where there may have been an unauthorized fraudulent transaction, Digit has made customers whole," Prabhakara says.
Trim
Trim aggregates financial information to make the task of managing money easier, says Chief Operating Officer Jessica Chan. But the company doesn't provide any legal, tax, accounting, or investment advice, which is what Trim's disclaimer is intended to make clear. If customers have a complaint about charges for a bill negotiation, they can request a review of their negotiation, Chan says. Trim reimburses customers if they provide documentation, such as a bill showing that a service provider is not honoring the negotiated agreement. For users with financial hardship, Trim can split payments into installments. Trim's main support channel is email, but the company is testing quicker options for users to get in touch, Chan says.
Truebill
Truebill's focus is to help users stay on top of daily financial tasks, such as budgeting and saving money, which is the key reason for the company's disclaimers about expertise. "It's like giving pointers on eating healthy—we can give you practical advice, but you should still consult your doctor," says founder Yahya Mokhtarzada. For customers who have issues with bill negotiation fees, Truebill offers a payment plan, and for dissatisfied customers, the company does refund money. Those seeking help can access live chat six days a week, as well as email. Because Truebill tracks accounts, rather than managing them, most customers don't have urgent problems, Mokhtarzada says, noting that if the company later rolls out a high-stakes product, such as a debit card, then phone support would be necessary.
What to Do
Despite their shortcomings, online tools can help many consumers stay on financial track. But clearly, it's essential to understand the limitations of the services, as well as the trade-offs you are making by using them.
"You need to strike the right balance of benefits vs. the risk of something going wrong and the cost of giving up your data," says Kaitlin Asrow, fintech policy adviser at the Federal Reserve Bank of San Francisco. Before signing up for a digital financial product, check these guidelines.
1. Consider simplifying many financial tasks yourself. Most financial services companies will allow you to automate savings and pay your bills from your account by clicking a few boxes online, which solves the problem of remembering to do it yourself. By using these online tools available on your existing accounts, you don't have to give up your information to another company or allow the movement of your money without your explicit say-so.
2. If you opt for a digital tool, check the settings. Be aware that when you download an app, you are giving it permission to access your data—and chances are it may be taking information that isn't required to operate the app.
"If you are uncomfortable with the lack of privacy, consider whether you really need to use that app," says Ben Isaacson, senior vice president of product strategy at The Clearing House.
Or you may be able to change the app settings to limit the amount of data it can access, such as location information. You may also want to restrict the data shared by your bank with third parties.
3. If you stop using an app, remember to delete your account. One of the best ways to improve your security and privacy is to delete old online accounts that you no longer need. That way, you have less information stored on corporate servers that could someday be hacked or misused.
But be aware, simply deleting an app won't erase your account. "You need to go in and actively cancel your account," Isaacson says. Consumers Reports offers tips on canceling accounts at some commonly used apps and websites.