How a Financial Planner Helped Us Save Money
My wife and I have gotten invaluable help with our finances—and at a reasonable price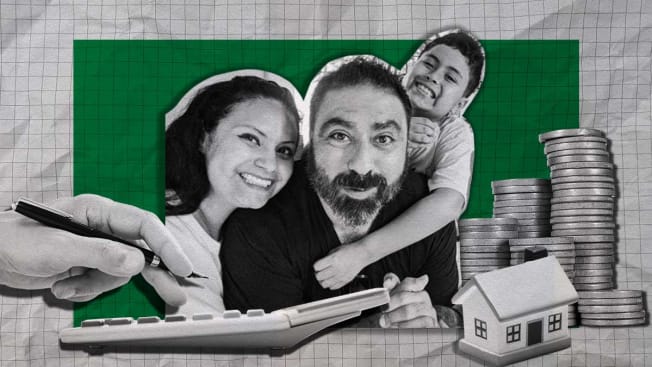 Even though I write about money for a living, my wife and I still need help managing our finances. 
So we've been using Arthur, a certified financial planner (CFP), to make sure we don't overspend and to help us save for things like a house, college, and retirement. 
Most people probably think they don't need or can't afford a financial planner. But we feel the help we've gotten has been worth the cost, especially now that inflation is eating away at everyone's earnings and savings.
My wife and I first spoke to Arthur when we became engaged seven years ago. 
We weren't just beginning a new phase in our lives together; we were also forming an instant family with her 6-year-old son. We wanted to make sure we were on the right path to secure his (and our) financial future. 
We found Arthur through the National Association of Personal Financial Advisors, which listed CFPs within a few miles of our home. Other sites to search include the XY Planning Network and Garrett Planning Network.
We researched Arthur's background through BrokerCheck, a searchable database maintained by FINRA, the self-regulatory agency for brokerages. 
Arthur had a clean record. We also were encouraged that his firm offered a free, no-obligation 30-minute consultation without account minimums.
Our first meeting with him went well beyond expectations. Instead of a breezy, get-to-know you session, Arthur looked at our financial information and outlined how we could become homeowners, our No. 1 goal. When we left his office, we had a plan of action—including a budget—and it didn't cost us a penny. 
Thanks to Arthur's help, we were able to buy a house within seven years. And we created a budget that helped boost our savings, buy life insurance, and create a 529 college savings plan—all on our own. We didn't actually see Arthur again until last year, after the COVID-19 pandemic changed everything.
We hired Arthur in July 2021 to get a better handle on our finances. To get started, we paid him a $1,000 retainer and agreed to $150 a month for his services. 
We've been using him ever since. The good news is that when we feel we're back on track financially, we can put the monthly fee on pause and resume it at any time.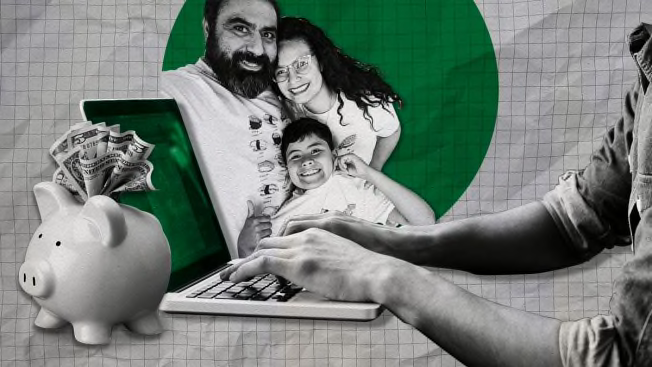 We feel the money was well spent. Here's what we've learned, and what we've gained, by using a CFP.
Less Stress About Money
Money (or a lack of it) creates a lot of anxiety. Arthur has helped ease our worries and serves as a sounding board when my wife and I have different opinions about a financial matter. 
We both grew up in families where money was tight, and neither of us was educated at an early age about financial planning and investing. Our families were essentially in a constant state of crisis, trying to make ends meet, rather than carefully planning for the future. 
That experience made my wife extremely frugal, while I tend to be looser with money. Each month, Arthur manages to bridge the gap between our different money-management styles, help that we've found invaluable. And if something urgent comes up, he makes time to speak to us about it.
More Confidence About Retirement
We've connected all our financial information to a digital management tool that Arthur's firm uses. It helps him to keep track of our net worth and to run economic scenarios that model how different market conditions might affect our retirement goals. 
His scenarios even take into account the possibility of a sustained bear market. They show that our 401(k), Roth IRA savings, and the contributions I'm making to them, are on track to sustain our lifestyle in retirement. However, he also saw that I was paying a lot in fees for my Roth, and recommended that I transfer it to a no-fee product, which I did. Once transferred, he helped me allocate the money appropriately.
An Updated Budget
We'd gotten a bit lax about spending, so we did a new budget. It was well worth the effort. And it wasn't that hard because we'd already done a lot of the initial work (like setting up spending categories) when we first met with Arthur.
Having a budget also has been invaluable now that inflation is at a 40-year high. For one thing, it has helped us identify where we're going over budget and helped us decide whether we needed to make changes. 
For example, we're about $1,000 over budget on groceries so far this year and about $800 over budget on restaurants. Luckily, our overall spending is under budget during the same time period. 
A Connection With a Tax Pro
Ever since we were married, taxes have become more of a hassle for us. We generally have done our own taxes with the help of tax software. But filing jointly has meant that we've owed money pretty much every year rather than getting a refund or breaking even, which is my preference. So we asked Arthur if he could help. 
First, he looked at how much we were withholding from our paychecks and suggested we make some adjustments. Then he connected us with an accounting service. The accountants gathered our financial information and went through it with a fine-tooth comb. Lo and behold, this year we actually got a refund.
Reality Check About College Savings
One area we're concerned about is saving money to send our now 12-year-old son to college. We only recently started a 529 plan for him, which seems a bit late. According to Arthur's projections, with the cost of college surging, we'll only have enough to pay for about a semester of college at a top-ranked private university when he graduates from high school five years from now. But at least we know this and we can start to investigate alternatives, scholarships, and loans to help fund his education. 
A Search for Cheaper Life Insurance
When we got married, my wife and I decided to make sure we had life insurance. When Arthur looked at our policies, he found that my wife was paying too much in premiums for too-low coverage. He has connected her with an insurance expert who is helping her find a better policy. 
So far, so good. Our experience with Arthur has been positive. He has motivated us to keep better track of our costs and our goals. And once we regain our footing, we'll be able to pause his services. 
We probably could have done a lot of the financial work ourselves. But with life coming at us so fast nowadays, we don't think we'd have dealt with our finances as effectively without Arthur's help.