When you shop through retailer links on our site, we may earn affiliate commissions. 100% of the fees we collect are used to support our nonprofit mission.
Learn more.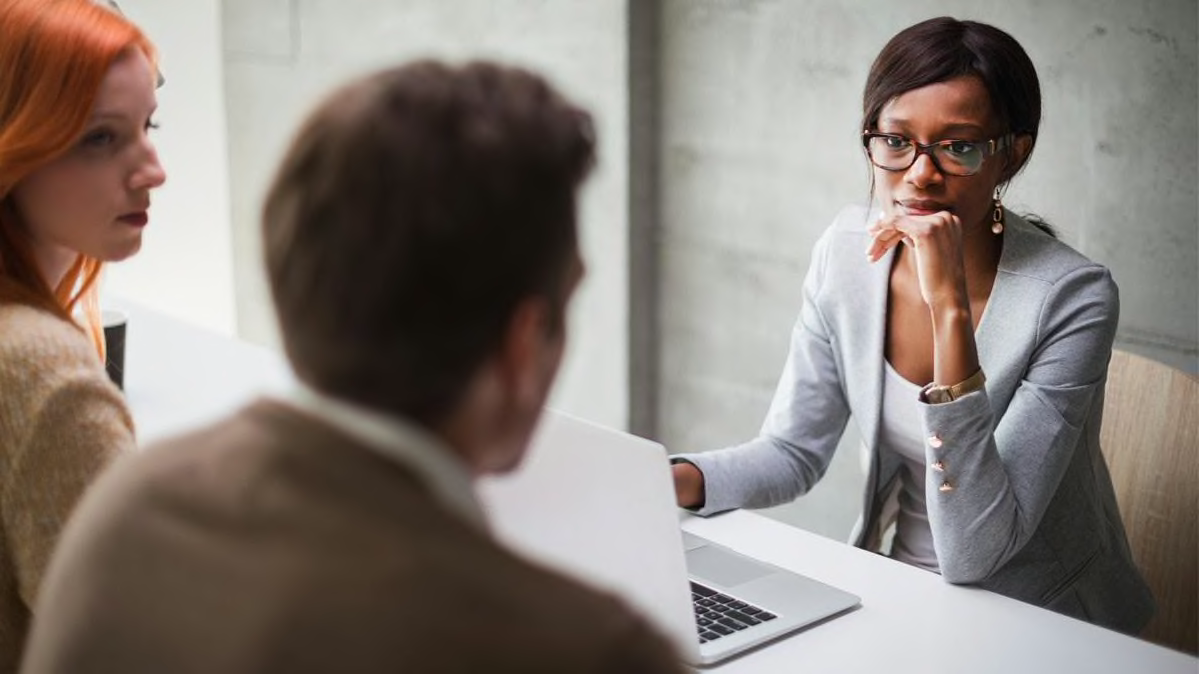 Starting late next year, a new rule will go into effect that will provide stronger protections for consumers seeking trustworthy financial advice.
The Board of Certified Financial Planners (CFP Board), an industry group that sets professional standards and certifies financial planners, just approved a revised ethical code and standard of conduct for financial advisers. Under the new rules, which are set to take effect on Oct. 1, 2019, CFPs will have to follow a fiduciary standard for all financial advice.
The expanded standard means the adviser must put the consumer's interest ahead of his or her own at all times. That's not the case under the current rules, which allow advisers with CFP credentials to play two roles—a fiduciary when providing financial planning advice, such as saving for retirement, but a broker when recommending and helping buy and sell investment products.
Those roles have very different obligations to the client. As a broker, the adviser only has to suggest an investment that is 'suitable,' which is one that is appropriate for your financial goals. That means you could end up paying him more in commissions and fees, compared with hiring a fiduciary, and you may not receive the advice that best suits your financial needs.
Many of the 80,000 advisers with CFPs work for financial firms that have a commission structure, which means they can play both roles. And that can be confusing for CFP clients—some 10 million Americans, typically middle- and upper-middle-class—who want their advisers to always act in their best interests, and often believe that they do, surveys show.
Consumer advocates generally applauded the changes. "Saving for retirement or a child's college education is challenging enough without having to worry about whether your financial planner has your best interests in mind," says Pamela Banks, senior policy counsel for Consumers Union, the advocacy division of Consumer Reports. "This new code of ethics will help give investors the confidence they need that certified financial planners are held to a higher standard and must put their clients' interests first."
Many brokerage companies and industry groups oppose the expanded fiduciary standard, however. In a comment letter on an earlier version of the standard to the CFP Board, a group of brokerage firms, including Ameriprise Financial Services and Wells Fargo Advisors, said the rule would force them to create two different compliance standards—one for those advisers who are CFPs and one for the rest who work as brokers—thereby raising costs and limiting the availability of advice.
The Battle Over Advice
Still, some watchdogs argue that the rules don't go far enough. "The standard offers little guidance to advisers on what to do to avoid and mitigate conflicts of interest," says Knut Rostad, president of the Institute for the Fiduciary Standard, a nonprofit advocacy group.
Harold Evensky, CFP and professor of practice at Texas Tech University, says, "The fact that the CFP Board is getting criticism for not going far enough, and opposition from the brokerage industry, to me says they struck the right balance for now."
The new standards arrive shortly after an Obama-era regulation to strengthen adviser fiduciary responsibilities was put on hold. That rule, which was issued by the U.S. Labor Department, required financial professionals working with retirement accounts to act in their clients' best interests. As with the CFP Board standard, the financial services industry opposed the rule, saying it would raise costs and limit access to advice. In March a federal court invalidated the rule, saying that the Labor Department exceeded its authority, and the department says it will no longer be enforced.
The Securities and Exchange Commission is also working on a fiduciary standard of its own, which would apply to financial advisers who give investment advice. There are signs that the agency will finally issue proposed rules in the next few months.
Whatever the SEC does, the CFP Board fiduciary rule will still move forward, says Barbara Roper, director of investor protection at the Consumer Federation of America, an advocacy group. "It's a professional standard that advisers will have to follow or risk losing their certification," says Roper, who sat on the CFP Board's advisory commission.
For consumers, meanwhile, it's important to understand why the new fiduciary standard of conduct is important, as well as how to choose a trustworthy adviser.
How a Fiduciary Adviser Can Help You
A fiduciary adviser is a professional who will always look out for your best interests, rather than make recommendations that would pay him or her the most money.
As noted earlier, many advisers with CFP credentials play two roles—a fiduciary when providing financial planning advice, but a broker when buying or selling investment products. And as a broker, the adviser may steer you to higher-cost investments that pay him more.
That conflicted advice can be costly. A 2015 report by the White House Council of Economic Advisers found that when financial advisers opt for investments that carry high fees and commissions, the drag on the returns of retirement savers averaged 1 percent per year, or about $17 billion annually.
Still, all financial advisers have conflicts of interest, Roper notes. Fee-only advisers are typically paid a percentage of assets under management (see below for more on that). That might make your adviser reluctant to recommend strategies that reduce your portfolio, such as paying down your mortgage faster.
Under the new rules, you are entitled to clear information about the costs of advice. The adviser must disclose in writing the different ways he or she receives compensation, as well as any conflicts of interest. The adviser must get the client's informed consent regarding the conflicts—and the adviser is still required to act in the client's best interest.
How to Choose an Adviser
Until the new standards take effect late next year, many CFPs may continue to act as both brokers and fiduciaries. To make sure your adviser will put your best interests first at all times, ask these three questions before hiring one:
1. Are you a fee-only adviser?
One way to screen for fiduciary advisers is to look for a "fee-only" financial planner. These professionals charge only for their advice, and they don't earn commissions based on the investments you choose. (Many advisers who do charge commissions call themselves "fee-based," but it's not the same thing).
To find fee-only financial advisers, use the search tools on the websites of the National Association of Personal Financial Advisors and the Garrett Planning Network.
2. What services do you provide?
Many fee-only planners charge a percentage of the assets based on the size of the portfolio, which is often 1 percent for those with less than $1 million. That can be a hefty amount, but it may be worthwhile if you're receiving comprehensive services, such as retirement planning, estate planning, and an insurance review.
Some advisers, like many in the Garrett Planning Network, offer advice for an hourly fee or a flat rate for a one-time planning session or a portfolio review.
For smaller accounts, an asset-based advisory fee may be too costly. But if you don't need much hand-holding, you could opt for a robo-adviser. These digital services provide portfolio allocations using mainly low-cost index funds, and they may charge as little as 0.25 percent.
3. Will you be a fiduciary for all my finances?
Be sure to ask potential financial advisers to sign a statement saying he or she will always act as a fiduciary and look out for your best interests when providing any form of financial advice. "If they aren't willing to put that in writing, keep looking," says Roper.