When you shop through retailer links on our site, we may earn affiliate commissions. 100% of the fees we collect are used to support our nonprofit mission.
Learn more.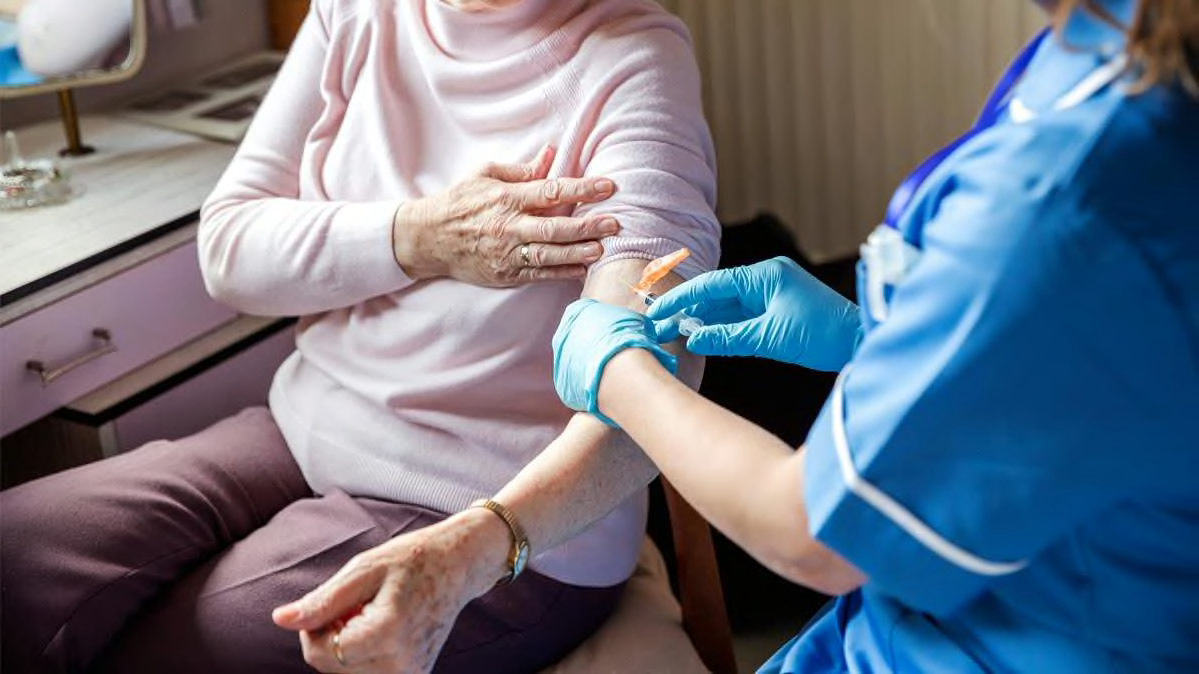 Q. Is it safe for seniors to get a flu shot?
A. It's not only safe but also especially important for seniors because that's the age group (along with children under 5) most vulnerable to serious complications if the flu is contracted. In fact, if you're 65 or older, you have two options beyond the standard flu shot that are formulated and approved only for older adults in order to provide additional protection.
One of them, Fluzone High-Dose, contains four times the antigen—the part of the vaccine that helps your body build up protection against flu viruses—as the standard shot. The other, Fluad, has the same amount of antigen as the regular flu shot but contains an additional substance, called an adjuvant, that boosts the body's immune response to the vaccine.
The Centers for Disease Control and Prevention doesn't prefer either option over the standard. But recent studies suggest they may be more effective for older people, whose immune systems need a boost, says William Schaffner, M.D., a professor of preventive medicine and infectious diseases at the Vanderbilt University School of Medicine in Nashville. Both of these may be available at your local pharmacy or your doctor's office; call ahead to be sure.
If you haven't had any shot yet, remember that it's not too late because flu season can run through March or later. For related information, check "Should You Get a Flu Shot After the Flu?" and "How to Tell If You Need Emergency Flu Treatment."
Editor's Note: This article also appeared in the January 2019 issue of Consumer Reports magazine.