When you shop through retailer links on our site, we may earn affiliate commissions. 100% of the fees we collect are used to support our nonprofit mission.
Learn more.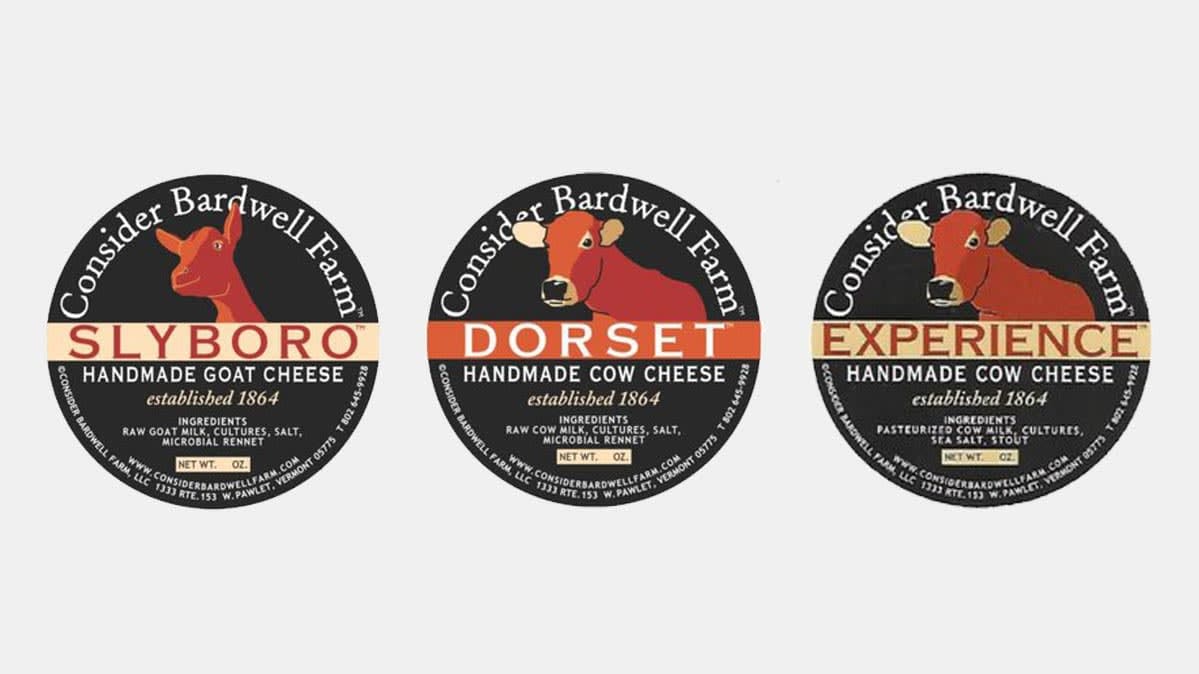 Photo: Consider Bardwell Farm
Consider Bardwell Farm, a cheese producer in West Pawlet, Vt., has stopped production and shipment of all of its cheeses due to listeria concerns.
On September 30, the company recalled two of its raw-milk cheeses and one cheese made from pasteurized milk because they may be contaminated with Listeria monocytogenes: Slyboro (goat cheese), Dorset (cow cheese), and Experience (cow cheese, made from pasteruized milk).
The bacteria was found during routine testing in both the cheese itself and in the manufacturing environment; no illnesses have been reported.
On its website, the company says it has no reason to suspect that any other cheese it makes is contaminated, but while it is investigating, it's asking retailers not to sell any of its products. It expects to have results from the investigation by Oct. 10.
Consider Bardwell Farm did not respond to a request for comment.
The Initial Recall
The three recalled cheeses were shipped to retailers in Connecticut, Massachusetts, New York, Texas, and Vermont from April 28, 2019, to the present. The company did not name any specific retailers, but in response to the announcement, Whole Foods said that it is recalling Consider Bardwell Farm Dorset cheese from its stores in the Northeast and North Atlantic regions.
Consider Bardwell Farm also said that cheeses were sold at farmers markets in New York and Vermont. "Only cheeses that were aged in our washed rind cave are of a concern," the company's website notes. "The majority of the Experience [cow cheese] we sold at our farmers markets was not aged in this cave, but we are including it in the recall to simplify matters." (You can find a list of farmers markets on the company's website.)
At Whole Foods, the recalled cheeses were wrapped in plastic with a Whole Foods Market label showing sell-by dates through Oct. 30, 2019.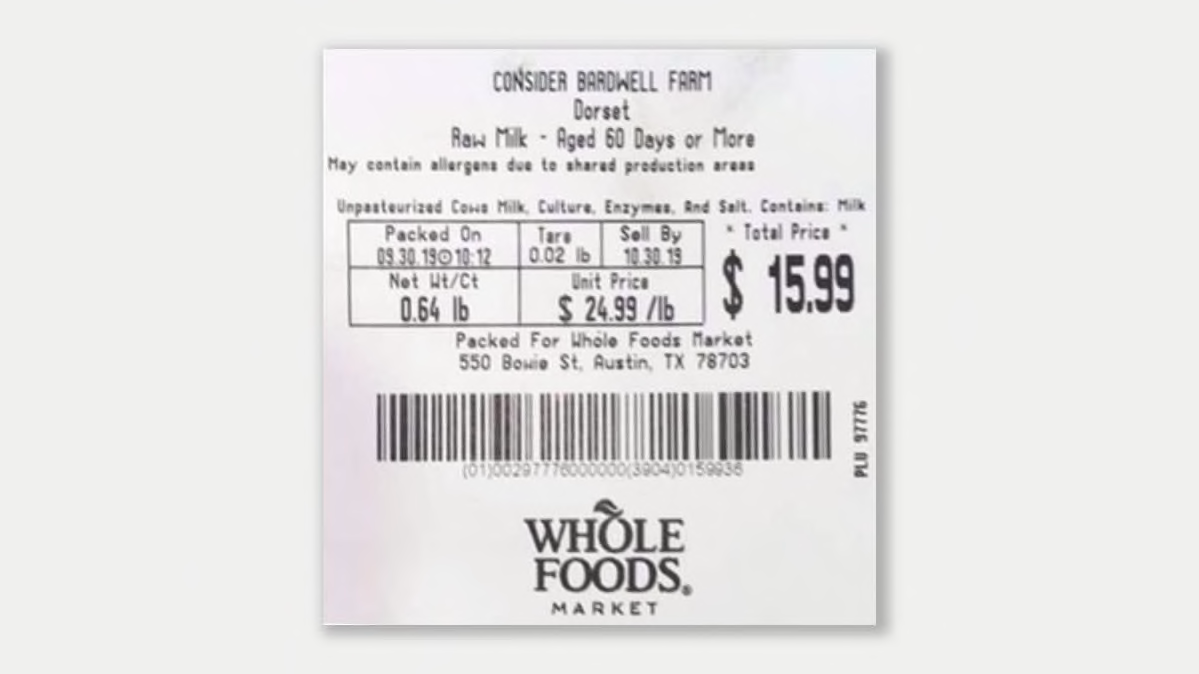 "The bacteria probably came from an environmental source during manufacturing and/or packaging," says James E. Rogers, Ph.D., director of food safety research and testing at Consumer Reports. "Raw milk cheeses are supposed to be aged for at least 60 days to reduce the chances that they will be contaminated with bacteria that can make you ill. But aging isn't foolproof, and we recommend that people who are at high risk from complications from food poisoning avoid eating raw milk cheese." These include the very young, the very old, people with compromised immune systems, and pregnant women.
Infection with Listeria monocytogenes can cause a variety of symptoms, including fever and diarrhea, similar to other foodborne illnesses.
If the bacteria spreads beyond the gut, those who aren't pregnant may experience headaches, a stiff neck, confusion, a loss of balance, convulsions, fever, and muscle aches. Pregnant women usually experience only flu-like symptoms, but these infections may lead to miscarriage, stillbirth, premature delivery, or life-threatening infection of the newborn.
The Details
Products recalled: Slyboro, Dorset, and Experience cheese made by Consider Bardwell Farm with a date of April 28, 2019, to the present. For Dorset cheese sold at Whole Foods, packages with sell-by dates through Oct. 30, 2019.
The problem: The cheeses may be contaminated with Listeria monocytogenes.
The fix: If you purchased these cheeses, do not eat them. Throw them away or return them to the store for a refund.
How to contact the manufacturer: Call Consider Bardwell Farm at 802-645-9928 (8 a.m. to 5 p.m. ET) or email the company at foodsafety@considerbardwellfarm.com.
Correction: An earlier version of this article identified the three Consider Bardwell Farm cheeses involved in the recall as raw milk cheeses. While Slyboro and Dorset are raw milk cheese, Experience is made from pasteurized cow's milk.