Randall Foods Recalls 1.6 Million Cases of Beans
A manufacturing problem could leave consumers at risk for botulism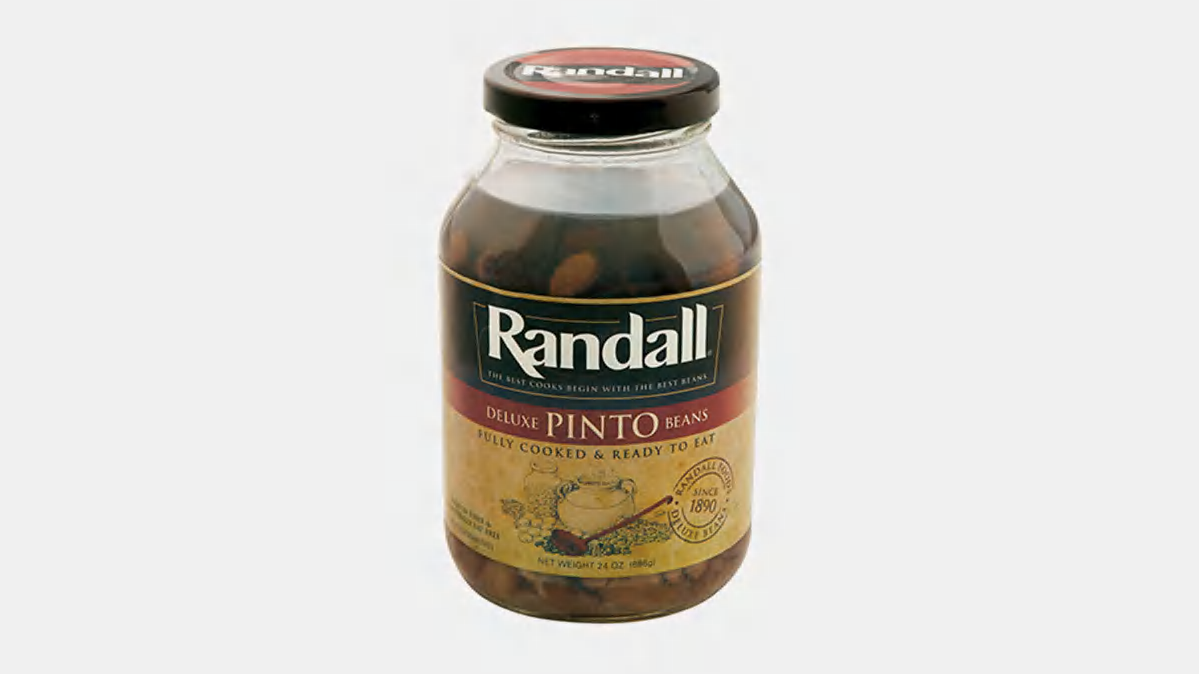 Randall Foods has issued a recall of 1.6 million cases of its Randall-branded beans packed in glass jars because they may pose a food safety risk, the Food and Drug Administration announced Thursday.
The company said that a broken temperature gauge might have resulted in the beans being processed at a temperature below what's required for safety. This could raise the risk of the beans being contaminated with Clostridium botulinum, a bacteria that produces a toxin that causes botulism. No illnesses have been reported.
All of the beans Randall Foods produces are part of this recall. These include: black beans, garbanzo beans, great northern beans, kidney beans, navy beans, pinto beans, mixed beans, and Ultimate 4-Bean Mix.
The beans were shipped to stores in 22 states: Alabama, Arkansas, Florida, Illinois, Iowa, Kansas, Kentucky, Michigan, Minnesota, Missouri, Nebraska, New York, North Carolina, Ohio, Oklahoma, Pennsylvania, South Dakota, Tennessee, Texas, Virginia, West Virginia, and Wisconsin.
Products recalled: All types of Randall-branded beans (which are packaged in glass jars) with a best-buy date before Jan. 1, 2025. The recall includes all container sizes and lot numbers. (See the FDA's list of UPC codes.)
The problem: The beans were processed at unknown temperatures. That increases the risk that they could spoil prematurely or possibly be contaminated with bacteria that causes foodborne illness, in particular Clostridium botulinum, which produces a toxin that can cause botulism.
The fix: Check your pantry for these products, and return the recalled product to the store where it was purchased for a full refund, or toss it into the trash.
How to contact the manufacturer: Call Randall Beans at 513-793-6525.