When you shop through retailer links on our site, we may earn affiliate commissions. 100% of the fees we collect are used to support our nonprofit mission.
Learn more.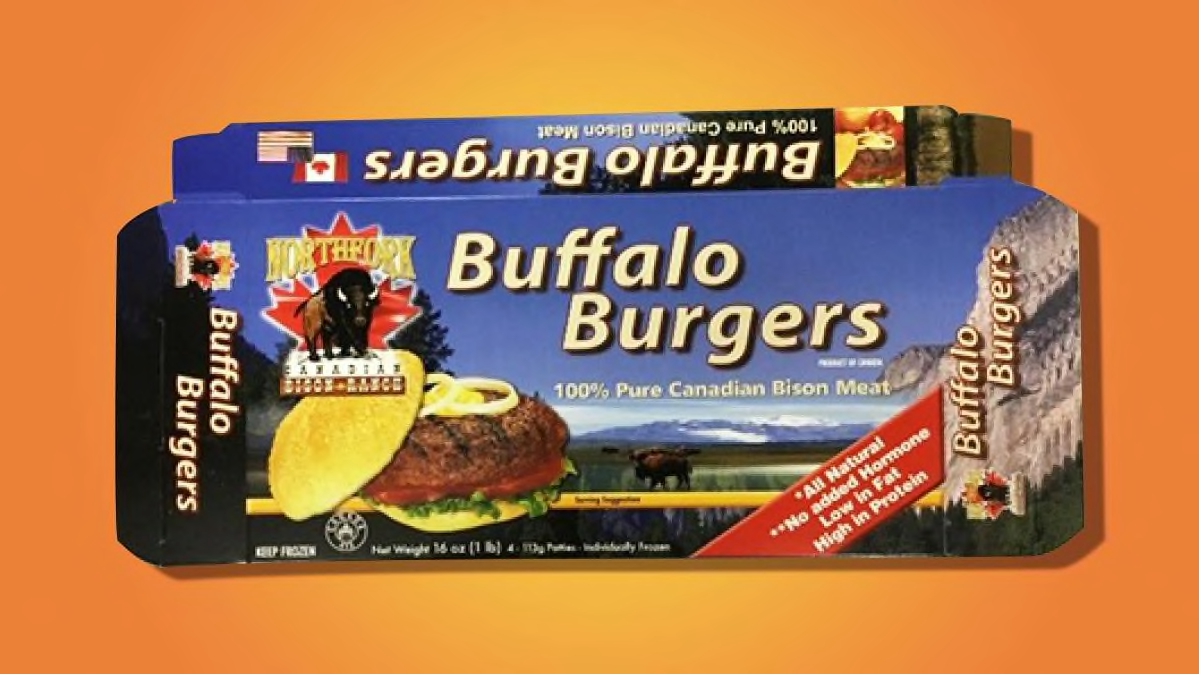 Northfork Bison Distributions in Saint Leonard, Quebec, Canada, has recalled about 50,000 pounds of ground bison. The meat is likely responsible for 21 cases of E. coli infection in seven states, the Centers for Disease Control and Prevention announced. No deaths have been reported.
The meat was shipped to retailers and institutions in eastern and central regions of the U.S. between Feb. 22, 2019, and April 30, 2019.

The states where people became ill are Connecticut, Florida, New Jersey, New York, Michigan, Montana, and Pennsylvania.
Most of the bison was sold to restaurants, according to Rocco Verelli, president of Northfork Bison Distributions, but the recall also includes Northfork Bison Buffalo Burgers available in supermarkets. The frozen burgers (sold in a four-pack of 4 ounces each) have an expiration date of Oct. 8, 2020.

The infections were caused by the Shiga-toxin-producing E. coli (STEC) 0103 and E. coli 0121. "The toxin is what makes you sick, and in some cases it can cause kidney failure, which can be deadly," says James E. Rogers Ph.D., director of food safety research and testing at Consumer Reports. The most commonly known STEC is 0157:H7, but there are other types.
The problem was discovered when people who became ill reported eating ground bison at home and restaurants. "We have never had this problem before," says Verelli. "We routinely test our bison for E. coli 0157:H7, but we are immediately adding testing for other [Shiga-toxin-producing] E. coli to our protocol."

"Cooking the bison to an internal temperature of 160° F will kill the bacteria, but when you know there has been a recall, it's best not to take a chance," says Rogers. "If you have bison burgers from Northfork in your freezer, don't eat them. Return them to the store for a refund. And don't order a bison burger in a restaurant unless you can confirm that it did not come from Northfork."
Symptoms of E. Coli Infection
Symptoms of infection with E. coli O157:H7 include severe stomach cramps, diarrhea (often bloody), and vomiting. Some people may have a slight fever. The CDC recommends seeing a doctor if you have a high fever, bloody diarrhea, or severe vomiting, or if diarrhea lasts longer than three days.
The Details
Products recalled: Four-ounce frozen Buffalo Burgers from Northfork Bison Distributions with an expiration date of Oct. 8, 2020, and ground bison and bison patties from Northfork sold to restaurants.
The problem: The products may be contaminated with E. coli 0103 or E. coli 0121.
The fix: If you purchased the Buffalo Burgers, don't eat them. Return them to the store where you bought them for a refund. Don't eat bison burgers in restaurants unless you can confirm that they didn't come from Northfork Bison Distributions.
How to contact the manufacturer: You can call Northfork Bison Distributions at 888-422-0623.