When you shop through retailer links on our site, we may earn affiliate commissions. 100% of the fees we collect are used to support our nonprofit mission.
Learn more.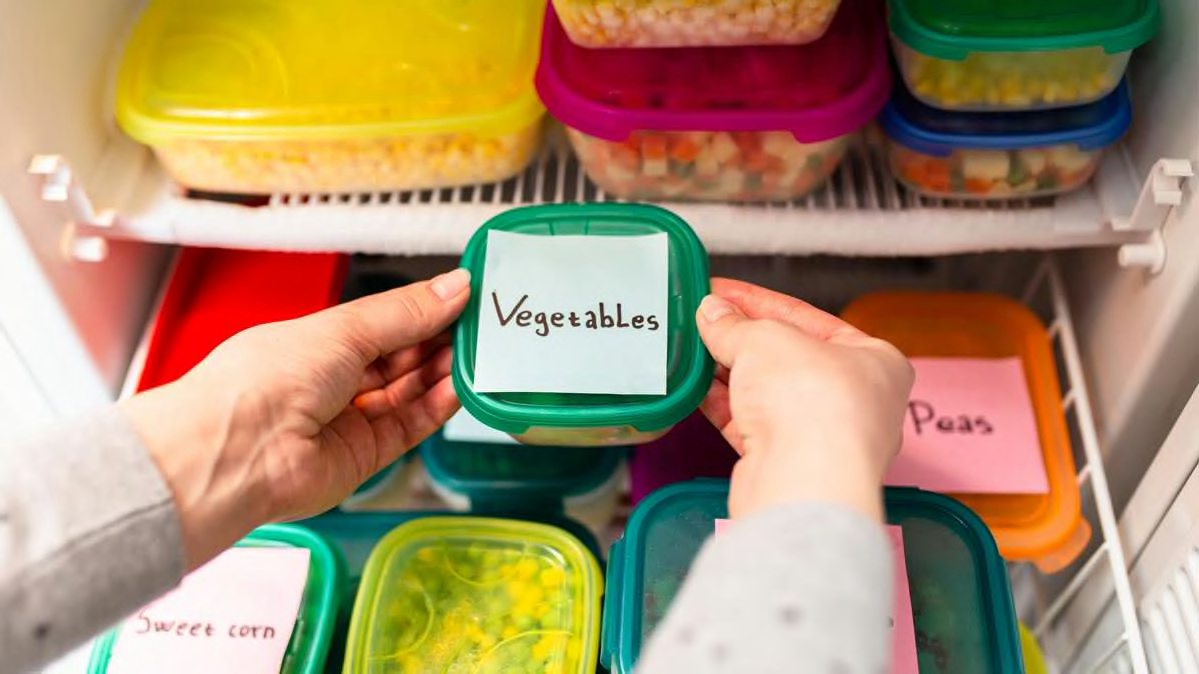 If you recently bought a freezer to stock up on groceries during the coronavirus pandemic, it might have ended up in the garage. It's a common place for freezers, and maybe you just didn't want someone to bring it into your home due to social distancing. But you might not want to leave it there.
Changes in temperature in an unheated garage can be a problem. "You need to make sure that the unit is not exposed to temperatures above 110° F or below 0° F, because that may damage the freezer," says Larry Ciufo, who oversees the ratings for Consumer Reports' freezer tests.
Wendy Treinen, director of brand and product communications at GE Appliances, agrees. "In hot weather the freezer has to work overtime and in very cold temperatures, the freezer 'gets confused' and shuts off, failing to keep a freezing temperature because it 'thinks' it is already maintaining a temperature of 0° F," she says.
If your freezer's compressor has to work overtime to maintain its interior temperature when it's very hot in your garage, it costs you more to run the appliance. If it's too cold and the compressor shuts off, your food could thaw.
But not every part of the country experiences such temperature extremes. And if your garage is insulated and climate-controlled, it's fine to put a freezer there. You just want to make sure the space is dry. Keep the freezer away from windows and out of direct sunlight, because that just makes it work harder to maintain the right interior temperature. For safety reasons, you shouldn't use an extension cord for a major appliance, so place the freezer close to an outlet. And make sure there's plenty of space for air to circulate around the freezer so it operates at its best.
Consumer Reports tests freezer performance at three different ambient temperatures: 55° F, 70° F, and 110° F. Our tests show which freezers keep the internal temperature consistently cold with a minimum of warmer or cooler spots, as well as how long they keep food frozen during a simulated 9-hour power outage.
A number of freezers in our tests of upright and chest models are marketed as "garage ready." Here are the ones that perform well, plus one to stay away from. For more information on freezers and our full test results, see our freezer buying guide and ratings.
One 'Garage' Freezer to Avoid
The Midea MRC09M4AWW freezer comes emblazoned with a big "garage ready" sticker. But it leaves a lot to be desired, earning only a 37 out of a possible 100 Overall Score in our tests. While this Midea freezer was able to hit and keep our set temperature, sections of the freezer were too warm or too cool. It also gets our lowest rating of Poor in the power outage test, so you risk losing a lot of food if you live in an area where blackouts or brownouts are common. This freezer doesn't offer much in terms of features, either.