When you shop through retailer links on our site, we may earn affiliate commissions. 100% of the fees we collect are used to support our nonprofit mission.
Learn more.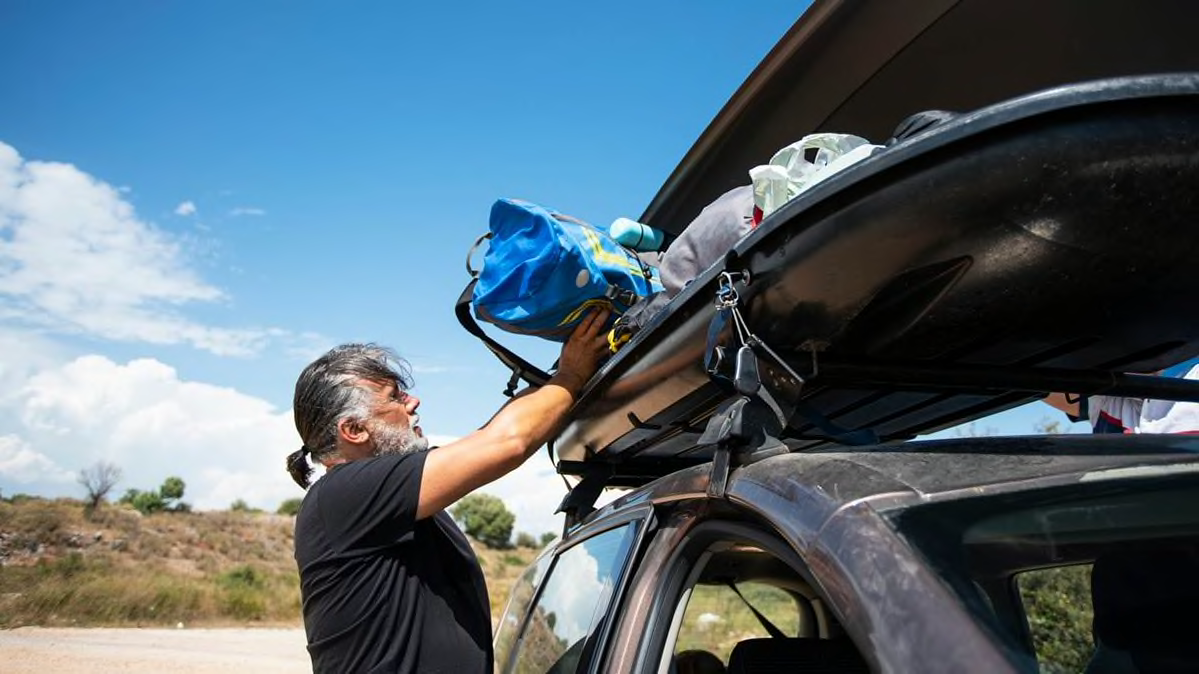 A car rooftop carrier is a great way to bring along extra gear on a summertime road trip or winter ski vacation. But mounting these aerodynamically styled storage containers will have a significant impact on your vehicle's fuel economy.
These pods, as they're also known, give you the flexibility of expanding the cargo capacity of your sedan or SUV. There's no need to buy a bigger vehicle than you need to carry skis or extra clothes. Just pop the pod up on the roof and fill it up.
To find out just how much of an impact these car rooftop carriers have on fuel economy—and what it will cost consumers at the pump—our experts measured how they affected the mileage of a 2019 Nissan Altima sedan and a 2019 Toyota RAV4 small SUV going 65 mph.
Our tests revealed that the sedan's fuel economy took a significant hit with the rooftop carrier. The Altima got nearly 48 mpg when traveling at 65 miles per hour with nothing on the roof. When just the roof rack was added, the car's mileage dropped by almost 11 percent, or 5 mpg. But with the rack and rooftop carrier installed, the overall drop was 19 percent, a loss of 9 mpg.
As we found when we tested roof- and hitch-mounted bike racks, the SUV's mileage, on the other hand, showed less of a drop. The empty roof rack had a nearly 2 percent impact on fuel economy, which translates to a little more than three-quarters of a gallon of gas. Mileage went from 41 mpg at 65 mph to 40 mpg. With the pod installed, the RAV4's mileage dropped to 35 mpg, which is a 13 percent loss in fuel economy, or just over 5 mpg.
Note that when we tested rooftop bike racks, the empty racks included the additional bike rails.
Our experts recommend that consumers remove the roof rack and rooftop carrier when they won't be using it. Sedan owners in particular suffer a big impact on fuel economy with just the roof rack installed. But even for SUV owners, there's no need to drive around with an empty pod and rack hurting your fuel economy.
Reduction in MPG