When you shop through retailer links on our site, we may earn affiliate commissions. 100% of the fees we collect are used to support our nonprofit mission.
Learn more.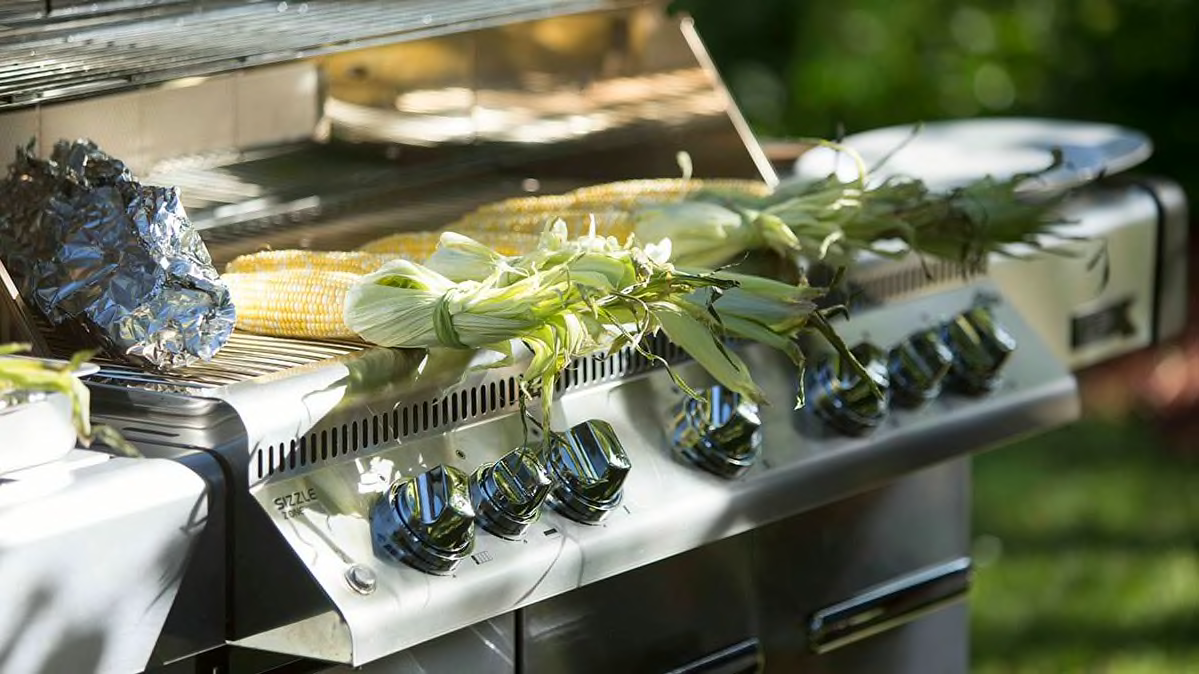 Compared with other appliances, gas grills take a beating.
Some of that comes with the turf. You'd never expect your fridge to hum along smoothly or your range to light effortlessly if you shifted it around your deck, moved it in and out of your garage for storage twice a year, or left it out in the rain. But that's what we ask of our gas grills—and it shows.

In Consumer Reports' latest survey, members reported on just over 38,000 gas grills. We found that many brands eventually suffer from problems with ignitions as well as with rusting and corrosion. What's more, we found that the rate of problems far exceeds other categories of appliances we test.
"When you browse our ratings, you'll see that our survey responses have been translated into predicted brand reliability ratings for the gas grills we test," says Simon Slater, CR's associate director of survey research.
"And those ratings are now integrated into our Overall Scores, which, in turn, paint a much more robust picture of product quality," he says. These changes will help you make a more informed choice when looking for a grill that will hold up for years to come.
Specifically, the predicted reliability rating captures the estimated problem rates for gas-grill brands within the first five years of ownership.
And beyond overall reliability, the survey points to some interesting trends in what goes wrong with gas grills across the board.
Here, we highlight some of the key findings from our survey. Use them along with the advice in our buying guide to zero in on the right type of grill for you.
CR members can also access our comprehensive grill ratings to find the most reliable models that cook well, too. And below, some of our top picks from the most reliable gas-grill brands.
Ignition Problems Are Pervasive
The most widely reported problem among our members was difficulty with the ignition. Those rates ranged from 10 percent to more than 40 percent depending on the brand.
Always keep your grill covered when it's not in use, because a cover keeps water from damaging electric igniters and the batteries that power them. Our experts also suggest looking for a grill with long-warranty burners. Many carry a 10-year warranty on the burners and their parts. You can easily fix a faulty burner yourself.
What About Warranties?
Extended warranties rarely make sense for gas grills. In our survey, the median out-of-pocket cost charged to fix an out-of-warranty grill was just $54. That's less than the median price paid for an extended warranty, $71 in our survey.
On top of that, of those who bought an extended warranty that was in effect or had expired at the time of our survey, less than a third had used it to cover repairs, parts, or service.
Bottom line? Skip the extended warranty and choose a model with a strong mark for predicted reliability—we highlight six below—and, if possible, one that carries a longer warranty on the burners.
Most Reliable Gas Grill Brands
Our survey covers many of the same grill brands we test for performance, including Broil King, Char-Broil, Dyna-Glo, Huntington, KitchenAid, Member's Mark, Napoleon, Nexgrill, and Weber.
Weber and Napoleon stand out as the most reliable gas-grill brands in our latest member survey, each garnering an Excellent rating for predicted reliability. That means that of the 21 rated brands in our survey, new grills from Weber and Napoleon are the least likely to experience a problem or break within the first five years. A majority of grill brands in our survey receive a Good reliability rating, and only Aussie receives a rating of Fair.
In general, most models from the most reliable brands are pricier than the competition. Gas grills from Weber and Napoleon range from around $400 to $2,500 for Weber and $800 to $3,300 for Napoleon, depending on the size, line, and features.
Having a gas grill that lasts a decade or more isn't much solace if you don't like it, so our survey asks CR members about their satisfaction with their grill as well. Our owner satisfaction ratings reflect the proportion of CR members who are extremely likely to recommend the gas grill they bought to friends and family.
MHP Outdoor Grills, Napoleon, and Weber all earn an Excellent rating on this measure, whereas nine brands from our survey earn a rating of Poor. You can see all the specifics in our gas-grill ratings.