When you shop through retailer links on our site, we may earn affiliate commissions. 100% of the fees we collect are used to support our nonprofit mission.
Learn more.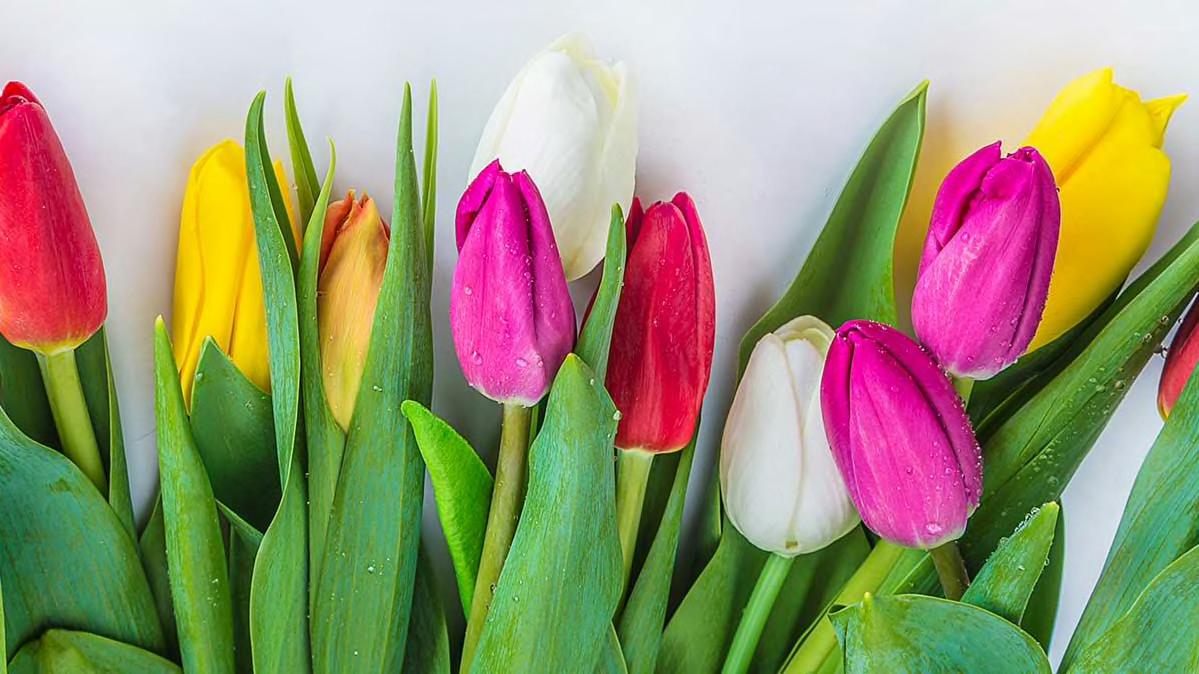 For those who haven't found the time to buy a Mother's Day present, here are quick ideas from the grocery store to take the guilt out of gifting.
Head to the In-House Florist
Many grocers add inventory to their floral departments around Mother's Day. You may even find a dedicated staffer working there to add leafy filler and wrap your gift in nice-looking paper, so your blooms don't look like they came from Aisle 3.
More on Grocery Stores and Supermarkets
Gelson's markets, which are based in Southern California, have floral designers in every store. A spokesperson told us they would be available even on Sunday morning to create personalized arrangements and sell double-spiked orchids, among other items. Gelson's was rated among the top grocers in our recent ratings of supermarkets, superstores, and warehouse clubs.
The Austin North branch of Central Market in Texas, also among the top-rated stores, was offering mixed-flower bouquets for $19.99 and bouquets of 10 tulips for $9.99. The store recommends buying two bunches, each in a different color, for more impact.
At Whole Foods in some locations, Amazon Prime members can get 20 single-color tulips for $10 or a Mason jar filled with a variety of blooms for $9.99 from Thursday, May 9, through Tuesday, May 14, while supplies last. Whole Foods performed well in most CR ratings categories, with the exception of competitiveness of pricing and prices on organics.
Check out Gourmet Chocolates
Buy a passel of mom's favorite sweets and place them in a gift bag lined with tissue paper. Or just wrap them in the tissue itself and tie with a pretty bow. Larger grocers often have gift bags, wrapping paper, and bows in or next to the greeting card aisle.
Trader Joe's, the only national chain to gain a top CR rating, sells chocolates in a variety of sizes, types, and flavors. The grocer's dark chocolate, 72-percent cacao mini-bars, sold in a package of three for less than $2, got top marks in our ratings. Milk chocolate three-packs in a variety of flavors also got commendable marks. The grocer sells lots of chocolate and store-brand products including chocolate-covered raisins, caramels, cranberries, ginger, espresso beans, almonds, pomegranate seeds, and edamame.
Nurture With Nature
If mom is a nature-lover, she might enjoy a variety of garden products delivered in a wheelbarrow or even in a simple tin pail festooned with a bow. Pick up some plants she covets for her garden and plant them yourself to really make her smile. At 33 locations of Market Basket, a top-rated grocer in New England, the garden center is selling a wide range of shrubs, perennials, and annuals, not to mention staked tomatoes and peppers, and hanging baskets.
If your mom prefers relaxing outside with you, consider a pair of "zero gravity" reclining outdoor lounge chairs for $79.99 at Costco. The warehouse club was a standout in our ratings for competitiveness of pricing.
Treat Her to a Meal
Speaking of relaxing, nothing says "ease" like a meal made by someone else. You could cook a Mother's Day meal yourself or get all or a portion of it prepared your local grocery.
Wegmans, a northeastern and mid-Atlantic market rated among the top grocers for its fresh prepared foods, features a Mother's Day meal on its website that has organic salmon ($18.99 per pound), a prepared spinach quiche ($10.99), fresh asparagus ($7.49 per pound), and a prepared citrus chickpea salad ($5.99 for 14 ounces). A one-layer, 25-ounce fruit-topped shortcake will set you back $14.99.
Help Her Out Year-Round
If you want to help mom throughout the year, consider buying her a subscription to an online grocery delivery service. Consumer Reports recently rated six of them.
Shipt is currently offering a Mother's Day special: A yearly membership for $49, half off its usual price. The membership provides for free delivery on orders of $35 or more, not including tax or tip. Shipt is owned by Target but can deliver from other grocers depending on location. Amazon Prime Now, for Amazon Prime members, also was rated very high.