Best Stocking Stuffers Under $25
Small but mighty gifts that are sure to please
When you shop through retailer links on our site, we may earn affiliate commissions. 100% of the fees we collect are used to support our nonprofit mission. Learn more.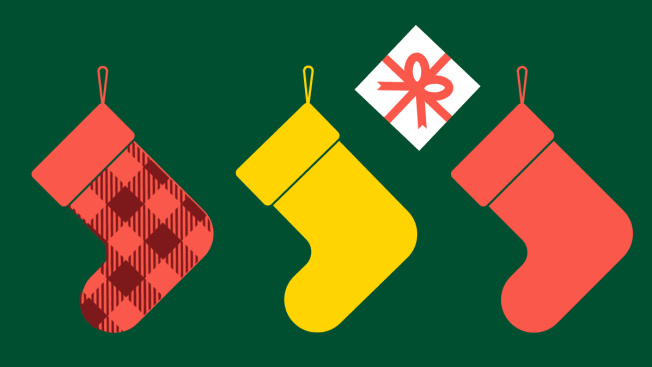 Have a price range in mind for a holiday gift but aren't quite sure what to buy that special someone?
The experts at Consumer Reports put together a series of gift guides that are grouped by price. Here, we focus on some of our top-rated products for less than $25—perfect for stocking stuffers (even if the stockings may need to stretch a bit to fit some of these items!).
Go to Consumer Reports' Holiday Gift Guide for updates on deals, expert product reviews, insider tips on shopping, and much more.
If you're looking for a cheap way into the smart speaker world—or an inexpensive gift—the Google Home Mini could be the ticket.
For only $25, the Mini gives you access to Google Assistant, which some users find a bit more intuitive than Amazon's Alexa. Google Assistant features strong search capabilities, although it supports fewer third-party apps than Alexa and its shopping functions are less robust.
The sound quality is one place where the cost trade-off is quite apparent. Though the tiny speaker is fine for spoken-word content such as podcasts, our testers found that it's not really good enough for enjoyable music listening.
An option: You can impart smart speaker functionality to an existing wireless speaker by pairing it with a Home Mini.
For more options: Best Smart Speakers of 2021
Insulated Mug
Thermos Stainlesss King 16 oz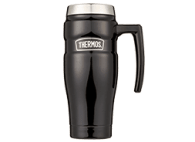 This stellar mug from Thermos kept drinks hot for an impressive 7½ hours in our tests. It also has an easy to clean lid, which earns a rating of Very Good. But one of the three lid gaskets can't be removed or replaced, so when it goes, so goes your mug. The tapered design means it will fit in the cup holder of most cars.
Bonus: It has a handy tea hook on the underside of the lid, so you can suspend a tea bag in water without losing it inside.
For more options: Best Insulated Travel Mugs
Insulated Mug
Takeya Traveler 17 oz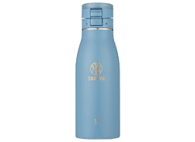 This stylish mug has a lot to offer. You press a single button to pop the top and drink from it. It also excels at keeping drinks hot—for 6½ hours in our test—which helped it earn a rating of Excellent for temperature retention. The lid is easy to remove and clean, and there's a silicone pad on the bottom of the mug that protects your desk and keeps the mug from sliding.
For more options: Best Insulated Travel Mugs
The Primula Burke Cold Brew Coffee Maker PBPBK-5101 is the most inexpensive cold-brew coffee maker in our ratings—and one of the best.
It receives an Excellent rating for convenience. This Primula comes with a glass carafe, and most of its parts are dishwasher-safe. Of all the cold-brew machines we've tested, it's the only model that calls for a full 24-hour brew time, but you might find the results worth the wait.
For more options: Best Cold Brew Coffee Makers of the Year
This AmazonBasics kettle is made of stainless steel and is one of the least-expensive kettles in our tests.
It's small, though, holding just 4 cups of water, the least of the kettles we've tested. It's among the fastest to bring our testing standard of 4 cups of water to a boil, clocking in at just under 4 minutes and earning a Very Good rating in our time-to-boil tests.
For more options: Best Electric Kettles From Consumer Reports' Tests
Chef's Knife
KitchenAid Classic 8" Triple Rivet Chef Knife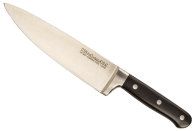 It's hard to get nitpicky about a $20 knife, and for more casual cooks the KitchenAid Classic 8" Triple Rivet Chef Knife is a stellar choice.
A true value, its looks and design are reminiscent of a Wüsthof Classic. Our panelists found it scored moderately well for all hand sizes, even if two panelists did note minor cramping. Several also thought the blade felt a bit heavy, resulting in less than perfect balance.
For more options: The Best Chef's Knives From Our Tests
Gaming Headset
Turtle Beach Recon 50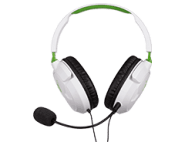 This is a wired model with cables that descend from both ear cups. As one user in our study noted, that can be a nuisance.
Inline controls let you adjust the volume and mute the mic. The mic can also be removed if you want to use the headphones to listen to music and movie soundtracks. The included PC splitter cable provides access to headphone and mic jacks on computers.
The headset is compatible with a Mac or PC, PS5 and PS4, Xbox Series X/S and Xbox One, and mobile devices that accept a 3.5mm audio plug, but you have to choose the correct model for your computer or console.
For more options: How to Choose a Great Gaming Headset
Ergonomic Mouse
Adesso iMouse M20B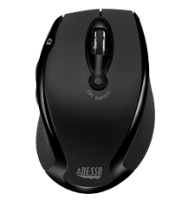 Aside from the scoops on the sides to rest a thumb and a finger, the design of this mouse is fairly typical.
The horizontal orientation places stress on the forearm and wrist, making this model only slightly better than a regular mouse for anyone seeking relief from pain. The iMouse M20B features six programmable buttons for keyboard shortcuts and browser controls (forward, back, etc.), three dpi (dots per inch) settings (800/1200/1600) that help you fine-tune the device's sensitivity, and a matte finish that feels comfortable under the fingers and palm. But the low profile of the scroll wheel makes it less easy to locate and activate.
The USB dongle provided for a wired connection can't be stored in the mouse, which may make it easy to lose. And there's no left-handed option.
For more options: The Best Ergonomic Mouse for You