No More Junk! Why Experiences Make the Best Holiday Gifts
Things break and toys become boring, but my family believes—and studies show—the gift of quality time together is priceless and can last a lifetime The tradition of exchanging gifts during the holidays is just that, a tradition—one that I would argue has grown wildly out of control and has lost much of its true meaning. Americans blow budgets and stress over getting the perfect gifts for loved ones and acquaintances when the key to the best holiday celebration is so much simpler than that. 
Every December my family is one of millions inundated with unwanted stuff from well-intentioned people who feel they have to give us things, because tradition. And none of this stuff defines any particular Christmas for us or stands out in our memories in any way. Many experiences we have with each other and friends, however, stick with us decades later. It's why I argue that experiences are far and away the best holiday gifts we can give and get. 
If you're already on board, super. You can skip to the section with just the tips (I've got 22 of them for you). And if you're not, perhaps my five-point case will convince you.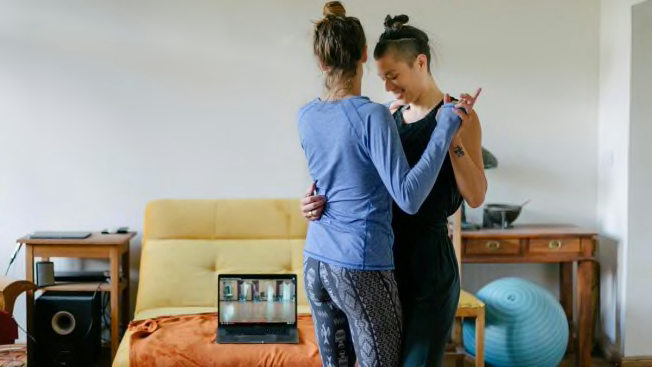 Point #1: Most People Don't Actually Care About Gifts
A December 2019 CBS News nationally representative poll asked participants which aspect they liked best about the holiday season and a whopping 73 percent responded that spending time with friends and family was the bee's knees while giving and receiving gifts was least liked (4 percent) after good food and drinks (9 percent) and decorations and music (6 percent). 
Point #2: Experiences Are More Meaningful
If you don't want to listen to me or your loved ones pleading for no gifts, listen to science. A 2016 study published in the Journal of Experimental Social Psychology found that participants got more enduring satisfaction from money spent on experiences, compared to material objects. The researchers wrote that experiential purchases connect people to one another, enhance their sense of self, and tend to be appreciated for their intrinsic value. A more recent 2020 study published in the International Journal of Research in Marketing found that children ages 12 and up also derive more happiness from experiences than from material goods.
"The experience of getting a new toy or digital device is fleeting," says Newman. "You can get bored with things but experiences and memories are embedded in your brain." 
Point #3: Experiential Gifts Are Less Wasteful
Trash collectors are left to deal with an extra 1 million tons of trash Americans produce every week during the holiday season. "To put it into perspective, it's about 1,000 pounds of extra trash per household," Jeremy Walters, sustainability ambassador for Republic Services, one of the largest waste management companies in the country. Americans throw away 25 percent more trash this time of year. Part of it is food waste, decorations, and disposable tableware, but a lot of it is directly tied to gifts—packaging, cardboard shipping boxes, wrapping paper, and actual gifts. "People give gifts and people get gifts and maybe it's something that's replacing another thing or it's something that they don't want, so across the nation we see a lot of people getting rid of stuff in bulk," says Walters.
Living in a place strewn with stuff can be emotionally distressing. Joseph Ferrari, Ph.D., a professor of psychology at DePaul University in Chicago who studies the impact of clutter on emotional well-being, told Consumer Reports that people can experience lower life satisfaction because clutter makes their homes less homey. Help the giftee avoid clutter, especially if they recently went through the painstaking process of decluttering their home or plan to do so. 
Point #5: Gifting Experiences Is More Convenient
While experiential gifts still demand thought and consideration, there's no shopping, no lines, no shipment delays, and no wrapping hassles. You are so welcome, last-minute gifters.
Great Experiences to Gift This Year
From learning opportunities to outdoor adventures, here are some gift experiences that will wow everyone on your list.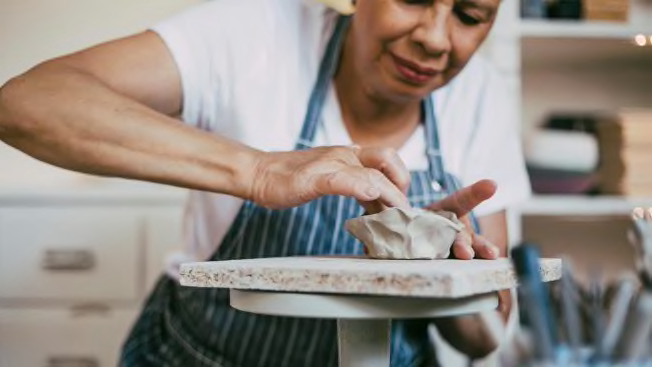 Online learning courses for music, cooking, language, science, writing, style, and more, let your giftee take it at their pace in the comfort of their own home.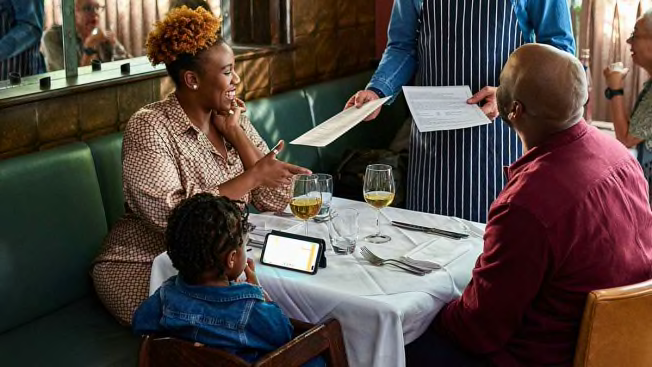 The gift of a service is a great way to help out a couple or family with something they've been putting off or would never spend on for themselves. It's also, in a way, a gift of time.
We all have to eat, but it'd be nice to not cook every dang day. Give them a break from the kitchen with a gift card from their favorite restaurant. If it's a hot spot, go ahead and book them a table, too. If they're homebodies, go the food-delivery service route, such as DoorDash or Goldbelly. 
Give them a better sense of home. Havenly is an interior designer consultation service that can help make their Pinterest board a reality. Gift packages range from $99 for a little sprucing to $179 for a room makeover. You can also book a video consultation with The Expert, which connects users with big-name designers (the ones splattered all over your friend's Instagram feed).

Perhaps your bestie has a new—or not so new—baby, and hasn't had the time, energy, or money to book a photo shoot. Do the legwork for them by researching local photographers and studios that match your friend's aesthetic, then book your favorite.

If you want to get all extra this year, treat your most special people to a dinner at home cooked by a personal chef. And those dirty dishes? You're taking care of them.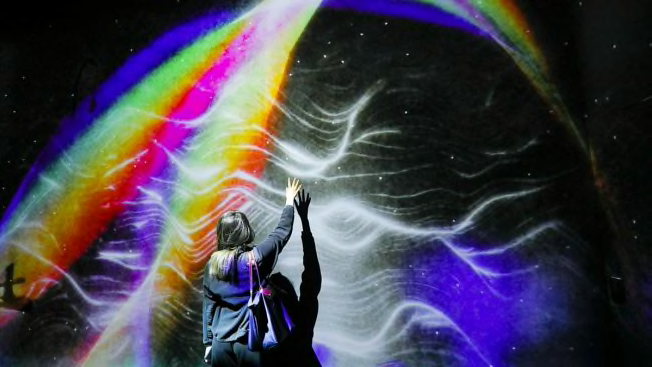 Many people have been spending more time at home these past couple of years due to COVID-19, and while it's still not okay to throw caution to the wind, it is okay for most people to venture out into the world in a smart and safe manner. Shared activities outside of your little bubble help strengthen family bonds and friendships—and they're fun!
Are they an art lover? A history buff? Give them an annual museum membership. The great thing is, there is a museum for just about every interest these days—from music and films to pop culture and even ice cream. 

If nature is more their speed, make it easier for them to get outdoors with a National Parks Annual Pass. For $80, you give them access to more than 2,000 parks, trails, recreation areas, and scenic sunsets. For adventurers, REI offers outdoor skills classes and events all over the country. 
We all went without community events last year, and even though COVID isn't over, sporting events, concerts, and theater shows are back in business and safe to attend when following health protocols. Get them tickets to the latest hotness—an event in 2022 will give them something to look forward to.

Whether they believe in the mystical or not, psychic readings can be pretty fun, especially when done with a tight-knit group of friends and family.

Mystery Picnic is the perfect gift for that special someone who loves food, exploring, and puzzles. The organizers pack the group a gourmet picnic basket (dietary restrictions are accommodated) and then send them on a scavenger hunt in their neighborhood of choice for clues and riddles leading to the prepared basket and picnic spot. Packages range from $90 to $180.

Wintertime is tricky for parents with young kids that have loads of energy to unleash. It's too cold to play outside in many regions and indoor activities can quickly add up financially. Gift the family a day of indoor fun at a local trampoline park, bowling alley, rock climbing gym, indoor skydiving facility, pickleball court, escape room, mini-golf course, or laser tag center.

You know that friend that jokingly asks for a sports car for Christmas? Maybe this is the year to abide. You might not want to buy them a vintage Porsche, but you can gift them the experience of driving one around for a day via DriveShare or Turo.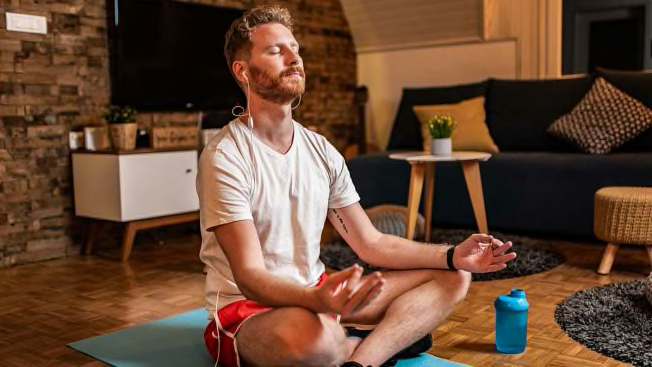 It feels good to be pampered and it's twice as nice when you don't have to pay for it. Give them the gift of relaxation without the worry of whipping out their wallet.