When you shop through retailer links on our site, we may earn affiliate commissions. 100% of the fees we collect are used to support our nonprofit mission.
Learn more.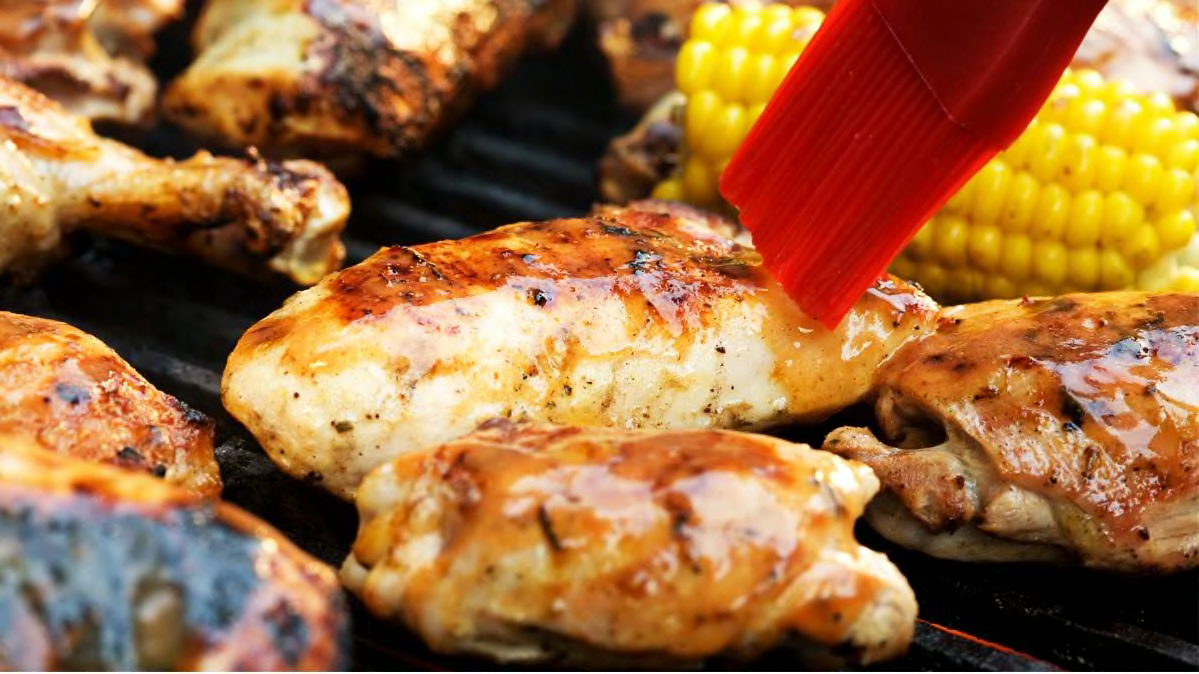 While the grill is the most important tool for your cookouts, you'll also need a range of other grilling equipment, including a pair of tongs, a basting brush, and a brush to clean your grates. An instant-read thermometer is also important to help you avoid under- or overcooking food. (Follow our food-safety advice for cookouts.)
Some of the grilling gear you'll see alongside the gas and charcoal grills for sale at your local home center can help you cook like a pitmaster, while other gadgets are gimmicky or limited in their use.
To help you find the best grilling equipment, CR asked our expert testers to put these specialty tools to the test.
(Before you shop for your new charcoal or gas grill, check our buying guide and ratings.)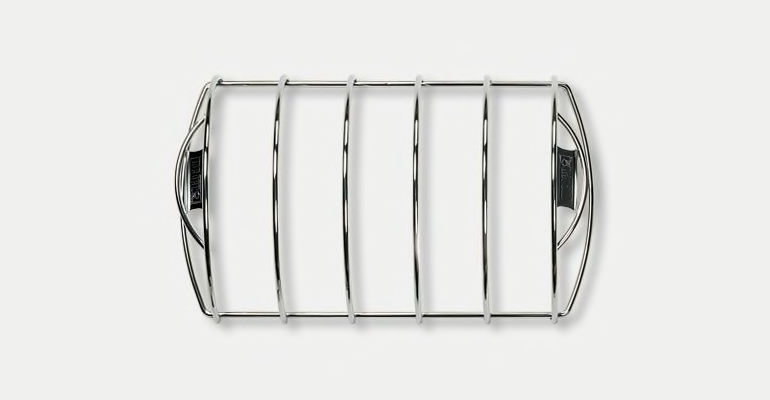 Weber Rib Rack 7648, $35
Weber's rib rack allows you to stand three racks of ribs on edge horizontally to free up real estate for other fare on your grill grates.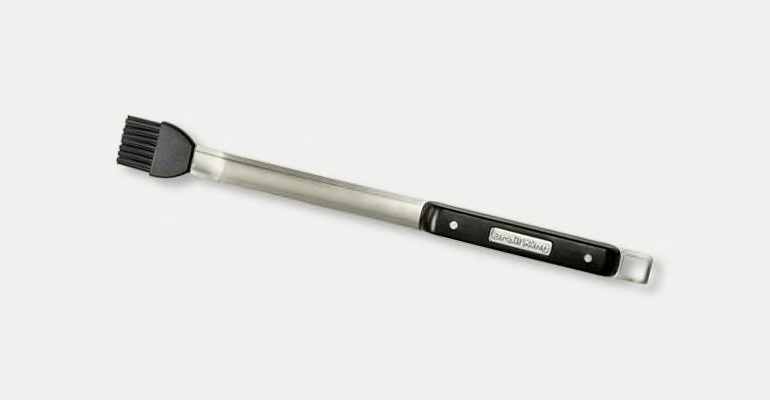 Broil King Basting Brush 64013, $12
We found that the generous handle on this heat-resistant (up to 500° F) brush made it easy to keep hands away from the heat, even when basting foods near the back of a grill. You do, however, sacrifice some control because of the longer handle.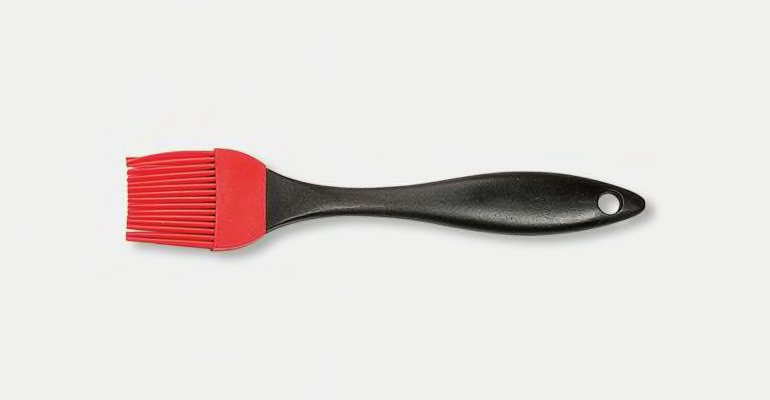 Char-Broil Aspire Silicone Basting Brush 6128523, $7
This no-frills brush-and-bowl combo (bowl not shown) was a favorite of our testers. The short handle made the brush easy to control when slathering foods with sauce, and the bowl, shaped like a measuring cup, holds up to 8 ounces of sauce. Both are dishwasher-safe.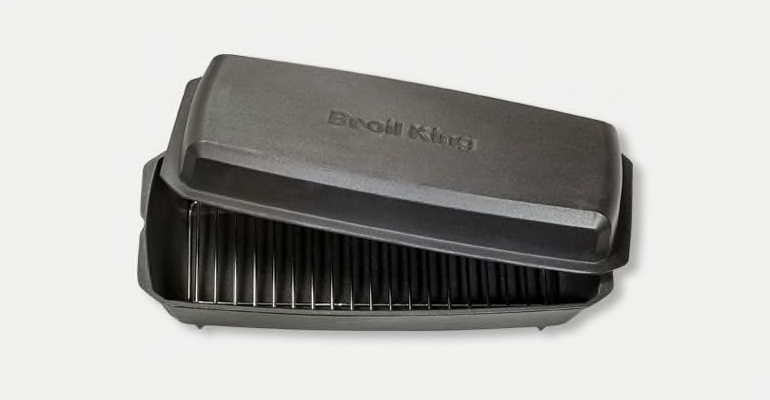 Broil King Rib Roaster 69615, $90
Broil King's rib roaster lets you cook up to three slabs of baby back ribs in this porcelain-coated roasting box, which we found produced succulent ribs and prevented the fat drippings from falling onto coals or gas burners, reducing the chance for flare-ups.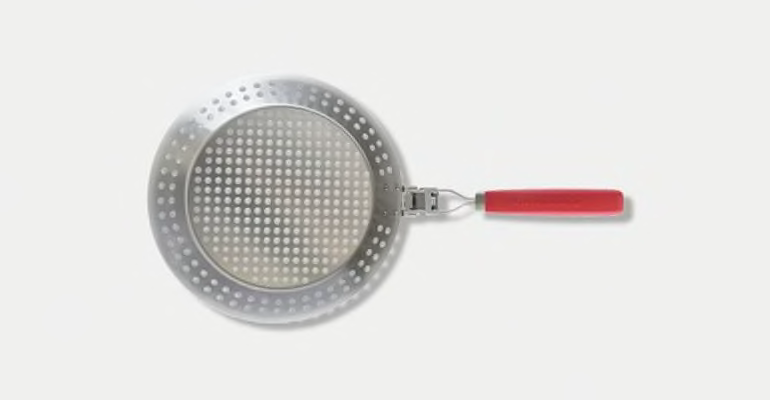 KitchenAid Grill Skillet 530-0059, $13
To grill foods that are otherwise too small or delicate to place directly on the grate, this skillet fits the bill. Flames pass through the perforated base and lightly char shrimp, fish, veggies, and more, without fear that they'll stick to or fall through the grates. The removable handle makes the skillet easy to maneuver around the grates.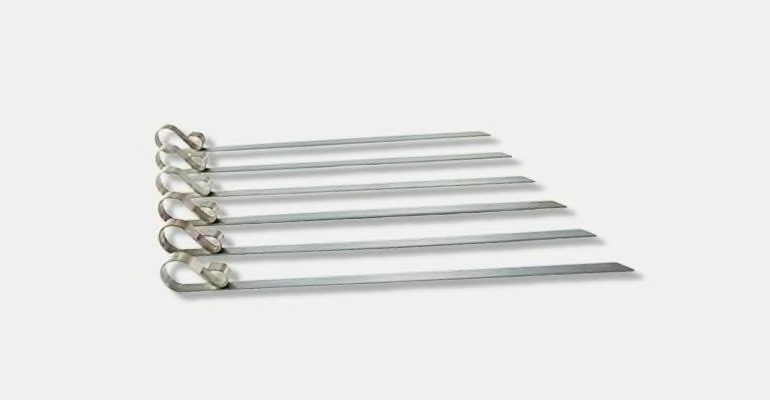 Photo: The Companion Group
Charcoal Companion Flat Skewers CC5147, $10
As you turn these easy-to-use stainless steel skewers, meat and veggies turn, too, as opposed to spinning in place, as often happens with cylindrical wooden skewers. Our testers loved how secure they felt when turning, though they did note that the wide blade tore through some delicate veggies, including peppers.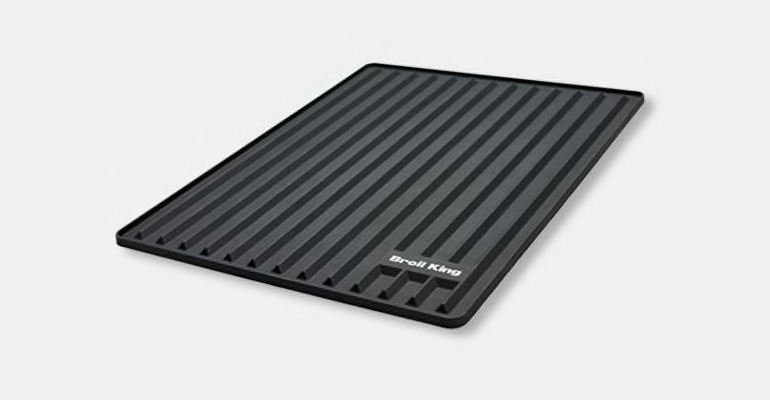 Broil King Silicone Side Shelf Mat, $23
Broil King's grill mat keeps messy, slippery tools from mucking up your grill's side shelf. It also provides a slip-resistant surface for basting brushes, tongs, and thermometers, and is dishwasher safe.
Broil King Grill Tongs 64012, $17
Broil King's grill tongs have a clever design, with a flat, spatula-like surface on one side and traditional tongs on the other for a tool our testers found to be as handy at flipping burgers or fish as it was turning hot dogs.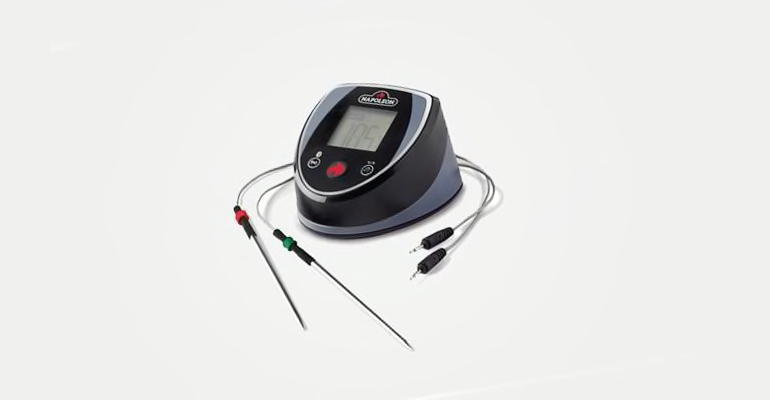 Napoleon Accu-Probe 7077, $100
This meat thermometer attaches to the side of your grill with a powerful magnet and monitors the temperature of two foods at once—you can buy two additional probes if you want to cook and monitor up to four items. It also uses Bluetooth and an app to send alerts to your smartphone when food is done cooking. The app allows you to select which meat you're cooking and your preferred level of doneness.
From the 'Consumer 101' TV Show
Sturdy construction, even heating, flare-up reduction—Consumer Reports' experts explain to 'Consumer 101' TV show host, Jack Rico, what to look for when buying a gas grill.
Editor's Note: This article also appeared in the July 2018 issue of Consumer Reports magazine.