Best Handheld Vacuums of 2021
These handy tools complete your lineup of cleaning supplies
When you shop through retailer links on our site, we may earn affiliate commissions. 100% of the fees we collect are used to support our nonprofit mission. Learn more.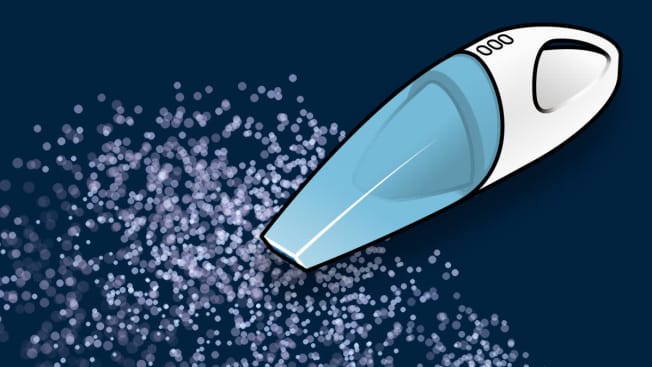 As any parent of a toddler knows, it's a pain to haul out an upright or canister vacuum to clean up the Cheerios strewn under and around a high chair. That's the perfect job for a handheld vacuum. Hand vacs are also the right tool for attacking the mess that accumulates in the back seat of your SUV. Many of today's handheld vacs can quickly dispatch such debris.
"The expectations for hand vacuums are changing," says Susan Booth, who oversees Consumer Reports' vacuum testing. "And manufacturers are raising the bar for what a handheld vacuum should be."
Many of the newly tested cordless models in our handheld vacuum ratings have updated, longer-lasting lithium-ion batteries, and the run time for the models in our tests ranges from 9 to 23 minutes. A number of new models come with convenient attachments.

Because handheld vacuums aren't intended for deep cleaning, we adjust the tasks in our tests to match their expected capabilities.

To determine how handheld vacs capture surface litter, we evenly disperse debris on a medium-pile carpet, then measure how much the vacuum picks up in 15 seconds. We also test how well a small vacuum cleans edges and gets into tight spots, how well it removes pet hair—or how badly—and how much noise the vacuum makes.

If you need a more powerful vacuum, check our ratings for stick vacuums or even trade up to a full-sized canister or upright. But if all you need is a compact machine for spot-cleaning, read on for reviews of the best handheld vacuums from CR's tests, listed here in alphabetical order.
CR's take: The cordless Black+Decker DustBuster picks up almost all the debris in our bare floor and carpet tests—no small feat for a handheld vacuum. Our engineers note that it's easy to place this model on its charger, with a satisfying "click" to confirm the connection. The filter is snugly set inside the dustbin and is easy to remove and empty, which is a reason it earns an Excellent rating in our emissions test. This model doesn't come with detachable tools, but it has a built-in slide-out crevice tool and a pop-out brush. It's a little noisier than the competition and makes a light whistling sound when you turn it on.
CR's take: Despite its impressive performance, the lack of an indicator light on the cordless Black+Decker DustBuster Ion HHVI315JO42 makes it difficult to know whether it's fully charged when plugged in or about to die when you're using it. That said, it's top-notch at cleaning bare floors and pet hair and earns a Very Good rating for carpet. The crevice tool and dust brush are separate and not combination tools like those on other Black+Decker handhelds.


CR's take: With a hose built into the design, the compact, cord-free Black+Decker Flex makes it easy to suction up debris in hard-to-reach places, like under a car seat or behind your washer. It earns an Excellent rating in our emissions test, which means there's less dust and debris in the air when you vacuum. It also comes with a rubber pet-hair attachment that helps remove more hair because it doesn't stick to the rubber and goes directly into the suction tube. The dustbin is slightly difficult to remove, and you might have to reach inside to eject all the gunk when emptying this model over a trash can.
CR's take: The Black+Decker Max+ DustBuster AdvancedClean+ HHVK515J00 is a good bet if you have bare floors, and it earns a Very Good score for carpet. If you have a pet, however, try another model, such as the Shark Ion (below) or Black+Decker Flex (above). This Black+Decker earns an Excellent rating for cleaning edges, perfect for corralling those errant Cheerios. It's one of the quieter handhelds in our tests and comes with tools that help you get into especially tight spaces, like between the cushions of your car.

CR's take: The Hoover Onepwr BH57005 is part of the company's cordless cleaning system, which uses interchangeable lithium-ion batteries in nine products, including this model, a stick vacuum, and other floor-cleaning appliances. This handheld aces our bare-floor cleaning test, earning an Excellent rating. And it does well in other key cleaning tests, including cleaning carpet, removing pet hair, and getting grit out of the edges along walls. A crevice tool gives you a longer reach.