When you shop through retailer links on our site, we may earn affiliate commissions. 100% of the fees we collect are used to support our nonprofit mission.
Learn more.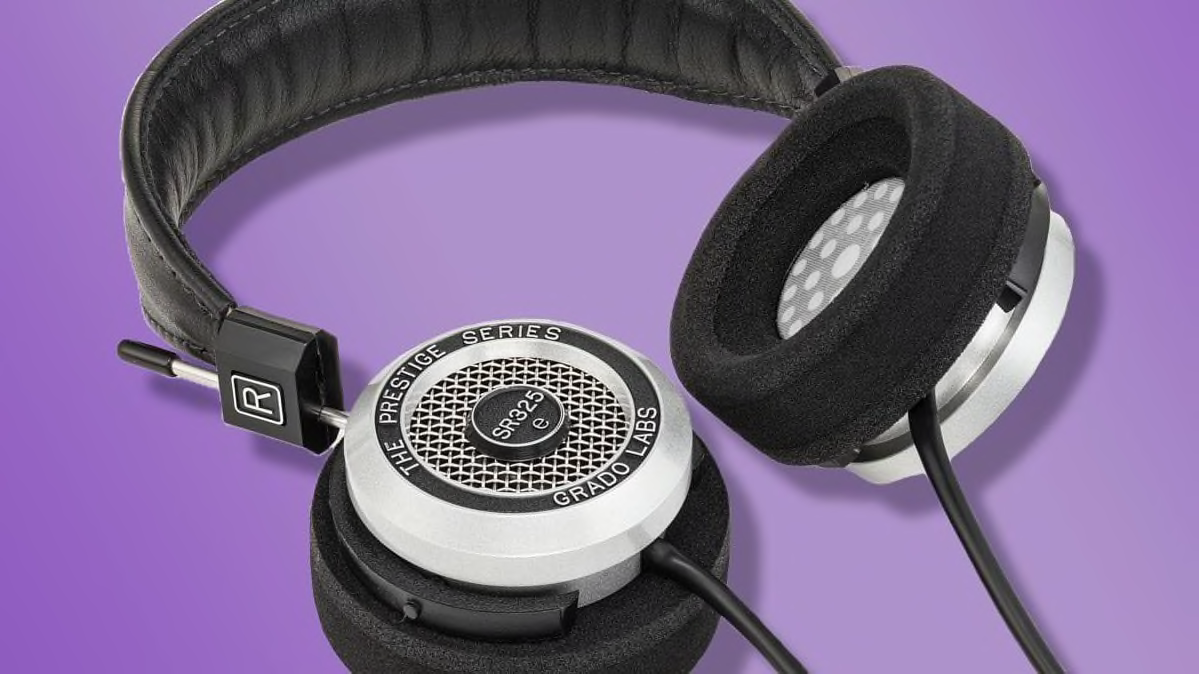 With so many headphones on the market, your next pair should sound great. It isn't always easy to compare these products before you buy though, especially during a pandemic. That's where Consumer Reports comes in.
We test more than 40 headphones every year. We focus on audio quality, but we rate every model for comfort, ease of use, and features like noise canceling, too. CR also conducts annual member surveys to measure owner satisfaction and reliability. We buy every product at retail; the models we test are no different from the ones you'd pick up at a store.
We've factored in value for our recommendations for the best headphones of 2021, but sometimes top quality is expensive. You can get great sound for less, though. If you're looking for a bargain, check out our picks for shoppers on a budget.
The models featured here are the best headphones based on CR's latest testing. We will update this article and our ratings throughout 2021.
Truly Outstanding True Wireless
The Samsung Galaxy Buds are one of the best-scoring portable Bluetooth models Consumer Reports has ever tested. That's all the more impressive given the "true wireless" design, meaning there's no cord connecting the earbuds.
The Galaxy Buds produce exemplary audio quality packed into a pair of unobtrusive earpieces, complete with easy-to-use touch controls for playback, volume, and skipping tracks. They have an advertised 6-hour battery life and a powered carrying case that will recharge the earphones for up to 7 additional hours of playback on the go. The case itself can be charged with a wireless charging mat, and it's particularly small compared with the cases that come with many true wireless models.
Based on our recent member survey, Samsung headphones earn solid scores for reliability and owner satisfaction, making this deal even sweeter.

Uncompromising Audiophile Listening
If you won't settle for anything but the best in sound quality, the Grado Prestige SR325e should hold your attention. Grado's flagship model is an audio champ.
The SR325e looks good, too. The powder-coated aluminum housing and leather headband make these headphones a perfect choice for the audiophile with a retro aesthetic. Grado is a leader for owner satisfaction and reliability as well, with top marks for both ratings.

You probably won't be showing these headphones off in public, though. The open-back ear cups—an intentional design choice meant to add clarity to the audio—aren't intended to block sound from bleeding in or out, so they may not be suited for noisy environments or when you don't want to bother a neighbor. The SR325e are best for the listener who wants to plunk down in a room and bask in the glory of hi-fidelity sound.
Noise Canceling on the Go
Sony continues to make waves with its popular line of noise-canceling headphones, and the WF-1000XM3 is one of the companies best offerings. It has outstanding sound quality and top-of-the-line noise reduction—and does it all with a true wireless design.
These feature-rich earphones have variable noise cancellation, which you can adjust to let in more or less sound, including a "monitor" mode that actively pipes in audio from your surroundings. Those settings can be activated using integrated touch controls, which also operate playback and skipping tracks.
According to Sony, the XM3 has a 6-hour battery life. It can be recharged up to three times on the go with the portable charging case and includes a quick-charge feature. A free app adds functionality. One caveat to keep in mind is that some users, particularly those with larger ears, may feel the XM3 doesn't fit securely. And while Sony's noise-canceling headphones get top marks for reliability, their owner satisfaction rating is mediocre.

High-Performance Bluetooth
The GW100 is Grado's first Bluetooth model. The audio quality doesn't match that of the company's best wired options, but it does exceed that of most of the wireless headphones we've tested in this category. This pair has a microphone for calls and controls for audio playback, and it comes with a free audio cable for wired connections. According to Grado, the headphones have a 40-hour battery life. Shop around and you can find them for about $250.
Grado's signature open-back design is intended to improve audio quality, but it's unusual for a wireless model because the design isn't meant to completely muffle sound from leaking in or out during use. However, Grado says the GW100 limits sound leakage far better than the company's wired models built for home listening. And again, Grado has outstanding reliability and owner satisfaction ratings.
For consumers who want more traditional Bluetooth headphones, we recommend the Bose SoundLink Around-Ear Headphones II. They aren't noise canceling like many of Bose's other models, but they get a great rating for sound and cost a bit less.
Portable Hi-Fidelity
The 1MORE E1001 Triple Driver can often be found for well under $100. You won't find many competitors that deliver such impressive audio in this price range.
These headphones have a sleek design and come with extras, including a removable shirt clip, a carrying case, and nine sets of earpieces of varying shapes and sizes to help you find a good fit. Our member survey turned up a superb owner satisfaction rating for 1MORE headphones, though their reliability score is unimpressive.
The isolating design also muffles ambient noise and blocks some sound from bleeding out and bothering your neighbors.

Premium Noise Canceling
The Sennheiser PXC 550-II is one of the highest-scoring headphones in our ratings. At $200 or less, it's as much as $100 cheaper than many competitors. But in our tests it outperforms flagship models from manufacturers such as Sony and Beats, and gets almost the same score as the Bose Noise Cancelling Headphones 700—one of our other top picks, priced at around $380.
The PXC 550-II has appealing features, such as adjustable levels of noise cancellation and an ambient sound monitoring mode that lets noise from your environment back in so you can hear your surroundings when necessary. It has touch-sensitive controls and an auto-pause feature when you take the headphones off. Sennheiser's top reliability and owner satisfaction ratings make this pair an even more appealing buy.

Sennheiser says this model will run for up to 20 hours with Bluetooth and noise canceling turned on. It can be used over Bluetooth or with detachable USB or audio cables.
How to Choose Headphones
With so many types of headphones, how do you know which pair is right for you? On the "Consumer 101" TV show, Consumer Reports expert Elias Arias explains everything you need to know.