Great Deals on Refurbished Headphones
Consumer Reports picks the best discounts available right now from Amazon, Best Buy, and Walmart
When you shop through retailer links on our site, we may earn affiliate commissions. 100% of the fees we collect are used to support our nonprofit mission. Learn more.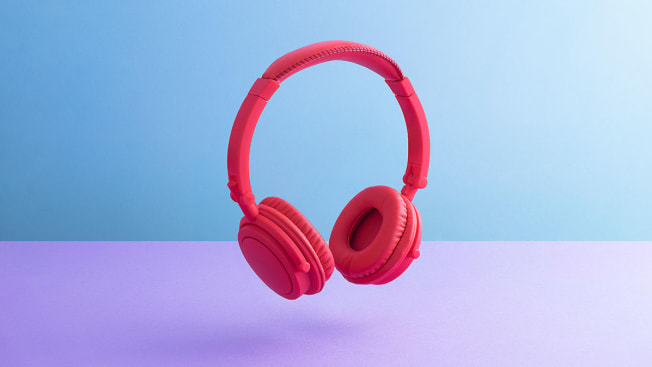 An easy way to save on a great pair of headphones is to buy refurbished, with some highly rated models running anywhere from 20 to 50 percent off their typical price.
Refurbished headphones may have needed repairs or might have simply been cleaned up after being returned to the manufacturer for other reasons. And while buying refurbished often means the products may not come in their original packaging, you can score some real savings on a number of models that come recommended by our testers.
A number of smaller online services sell refurbished headphones, and some manufacturers sell refurbished products through their own websites. But larger retailers have offerings as well, and we've found the best selections online at Amazon, Best Buy, and Walmart.
Amazon has an entire "Renewed" department with products guaranteed to look and function like new; they come with a 90-day warranty. Best Buy has its own Geek Squad Certified Refurbished program, where the headphones come with Best Buy's standard 15-day return policy. Walmart has a number of offerings as well, though the return policy varies by listing—check the individual pages for details before you buy.
Here are some of the best deals on widely sold refurbished headphones you can buy right now.
Apple Airpods True Wireless
This is the classic version of Apple's AirPods (the newest version, the AirPods Pro, add noise-canceling tech). Despite their popularity, they don't do very well in our tests, and their mediocre sound quality keeps them short of a Consumer Reports recommendation. Regardless, you can't argue with the design, convenience, and handy features, and their overwhelming popularity speaks for itself. This is the second generation model, which includes a charging case that can be powered using a wireless charging, and hardware meant to improve the call quality. New pairs run for about $170 and discounts are rare. But Amazon and Best Buy have refurbished pairs for about $40 less.

CR's test results: Apple AirPods (2nd Gen) With Wireless Charging Case
Anker Soundcore Liberty Air 2 True-Wireless Earphones
We haven't tested the Liberty Air 2, but the older model is one of our top picks for alternatives to the AirPods, with better sound and a lower price tag. Given the performance of the original Liberty Air and Amazon's forgiving return policy, you might want to take them for a spin on your own. They usually cost around $100, but at Amazon refurbished pairs cost around $70.
Beats by Dr. Dre BeatsX Wireless
Long after they first hit the market, the BeatsX are still ubiquitous on sidewalks and at the gym. They've got a lot going for them. Aside from the minimalistic design and the cachet that comes with the Beats brand name, they also have better than average sound quality, according to our tests. Amazon, Best Buy and Walmart all have refurbished pairs, but the best deals are at Amazon for $40 and Walmart for $50. Both are decent savings compared with the new price of $100.

CR's test results: Beats BeatsX
Apple Powerbeats Pro Wireless
These true wireless headphones (there's no cable between the earpieces) didn't score high enough in our tests to earn a Consumer Reports recommendation. While their sound quality is decent, they lost points for over exaggerated bass. Still, there's no arguing with their popularity, especially if supercharged bass is your thing. Both Amazon and Best Buy are selling refurbished models for $180, a solid markdown from the normal $200 price.

CR's test results: Apple Powerbeats Pro
Jabra Elite 65t True Wireless
The 65t is a true wireless model (meaning the earpieces work wire free) that used to be one of the most popular options on the market. They're a few years old at this point, and there's an updated model. But they're great performers in our ratings, and you shouldn't let their age scare you at this price. Amazon and Walmart will both sell you a refurbished pair for $40, which is $60 off.

CR's test results: Jabra Elite 65t
This deal is hard to ignore. The true wireless Samsung Galaxy Buds are among the highest-rated wireless headphones is our tests, with fantastic sound quality, a sleek, unobtrusive design, and easy-to-use touch controls. According to Samsung, they have a 6-hour battery life and come with a powered carrying case that will recharge the earphones for up to 7 additional hours of playback on the go. Amazon and Best Buy both have deals, but Amazon has the steepest discount: about $50 compared with the usual $110.
CR's test results: Samsung Galaxy Buds
The Buds+ are the latest update to the model listed above. Samsung promises better call quality, longer battery life and other features meant to deliver a better listening experience. They're currently in the midst of our testing process, so we don't have results to point to. But if they're anywhere near as good as the older version of the Buds, they're worth considering. Brand-new they run for about $150, but Best Buy has them refurbished for $95.
CR's test results: Samsung Galaxy Buds+
The 1000XM3 headphones are among the most popular noise-canceling models on the market, and they get solid marks in our ratings for audio quality and blocking out sound. They have touch controls, adjustable levels of noise cancellation, a generous battery life, and a slew of other features. They aren't our number one noise-canceling pick, but at this price they're a great value. Amazon has pairs from its renewed program for $220, a massive drop from the usual new $350 price.
CR's test results: Sony WH-1000XM3
In the audiophile community, the 1MORE Quad Driver is celebrated for outstanding quality at an affordable price. Our testing bears that out—it's one of the highest rated pairs of earbuds in our tests. It isn't a wireless model like the most popular headphones on the market, but if you want outstanding audio quality and don't mind the cable that comes with it, you're hard pressed to do better for the price. For sound this good, the usual $150 price is already a deal, but Amazon takes the value a step further with renewed pairs selling for just $90. The Quad Drivers rarely go on sale; this is a steal.
CR's test results: 1MORE Quad Driver