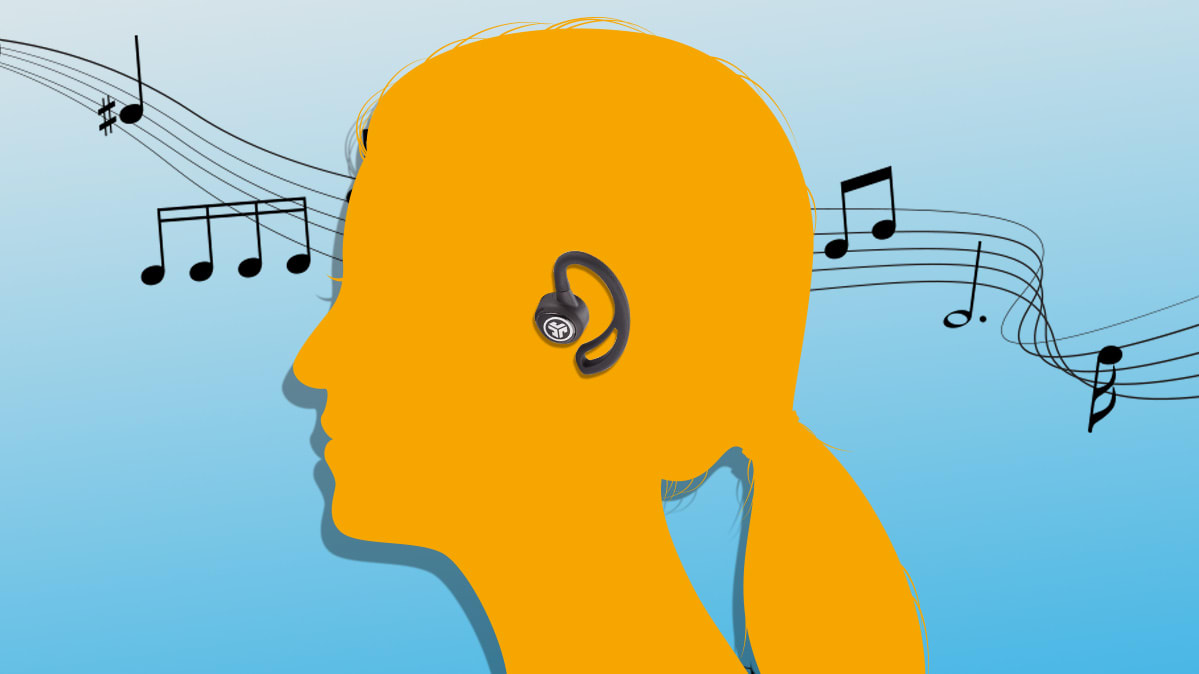 Apple's AirPods have just received a long-anticipated update. In addition to an optional case that supports wireless changing, Apple says it has added a new company-designed H1 chip that will deliver better performance, improved battery life, faster pairing, and the ability to use the voice-activated digital assistant Siri hands-free.
Before you rush out and buy a pair, though, you should know that the true wireless headphone market has expanded in recent years to include a number of reasonably priced models from leading brands. In fact, a few cost well under $100.
And, according to our testers, those other models often produce better sound than Apple's original AirPods, which did not score high enough to earn a CR recommendation.
Ready to shop around? Here are a few factors to consider.
For one thing, none of these earphones produce the highest quality sound—and that's the case with almost all portable Bluetooth headphones in our tests, true wireless or otherwise. These models can sound very good, but if you want the highest-quality audio, consider buying a wired model.
Also, it can be tricky to get a comfortable fit with true wireless earphones, and some models feel heavy.
Call and playback controls may come with some compromises as well. Some true wireless earphones are missing certain controls altogether, and when they are included they typically operate through touch or tap controls, which can be finicky.

And keep in mind that many of these products tend to have a pretty limited battery life compared with traditional Bluetooth headphones.
With those considerations in mind, here are the best true wireless earphones that come recommended by our testers.

JLab Audio JBuds Air
The JLab Audio JBuds Air earphones deliver impressive sound quality, beating some competitors that cost more than twice as much.

The JBuds Air have an advertised 3.5-hour battery life and come with a charging/carrying case that will recharge the earphones for an additional two cycles. Additional features include support for various digital assistants, three switchable EQ modes to change the tonal balance of the sound, and, according to JLab, water resistance. (We don't test that feature.)
Users with small ears may have trouble getting a secure fit with this pair, as is often the case with true wireless earphones.
JLab Audio Epic Air
Another highly rated, but more expensive, model from JLab Audio is the Epic Air. Its sound quality falls in the same range as the JBuds Air listed above, but its longer battery life may make it more appealing to some consumers.
It's rated for 7 hours of battery life—longer than any of the other models in this list—and the Epic Air's charging/carrying case is rated to provide four additional charges when you're on the go. The Epic Air also has integrated touch volume, music player function, and call controls. According to JLab, this model is water-resistant as well.
This is the only model on this list that uses ear hooks, which wrap around your ears to keep the earphones secure. Our testers say they work well for people with medium or large ears. But if you have small ears, the ear hooks might not fit right, and the body of the earphones may be too big for smaller ear bowls.
Sony WF-SP700N
Sony brings noise cancellation to true wireless earphones with the WF-SP700N, which do well in our tests for that feature and for sound quality.
The WF-SP700N earphones have controls to turn noise cancellation on or off (or to amplify ambient sound from your environment), as well as toggles for calls and music playback. However, there's no integrated option for volume adjustment. The earphones are marketed as water-resistant.

This model has an advertised 3-hour battery life. The carrying/charging will recharge the earphones twice, and a quick-charging function will give you a power boost when you're on the go.
Jabra Elite Active 65t
The Jabra Elite Active 65t has top-notch audio, but it costs a bit more than some alternatives. It comes with a few novel features that may justify the higher price, though, such as the ability to use the earphones with just the right earpiece, and a quick-charge function that will boost your battery for an extra 1.5 hours after just 15 minutes, according to Jabra.

The advertised battery life falls in the midrange of true wireless models at up to 5 hours of operating time. The carrying case will provide an additional two charges.
Other features include music playback, volume, and call controls, and compatibility with smart assistants. A free app adds functions such as a graphic equalizer and a step counter, and the earphones are advertised as water-resistant.

Our testers found that users with smaller ears might feel that the earphones are too large and could have trouble getting a secure fit.

Samsung Gear IconX 2018
The Samsung Gear IconX 2018 has an integrated fitness tracker and can provide coaching during a run. It also has a built-in digital music player, a nice feature if you want to exercise without your phone. Unlike some other models, however, the Gear IconX isn't water-resistant.

The IconX works well as a regular old pair of earphones, too. Even critical listeners will probably appreciate the sound quality, and the model has controls for calls, playback, and volume. You can also use the earphone to activate Google Assistant and Bixby, Samsung's digital assistant, when it's paired with compatible devices.
Our testers noticed that it's easy to accidentally activate the touch controls, however. And if you have small ear bowls, the IconX may feel a bit too large, according to CR testers. But for most users, these earphones should stay in place with no problem.
According to Samsung, the earphones have a 5-hour battery life, and the case will give you one extra change.

Bose SoundSport Free Wireless
Bose's entry into the true wireless category isn't a noise-canceling model, like some of the company's better-known headphones. Instead, this model makes its mark with comfort. The SoundSport Free Wireless uses a hybrid ear-insert/earphone design, meaning the earpieces seal the ear canals but don't extend into the ear as far as typical insert models, and they are supported by ear-bowl fittings.
All that makes them an appealing option if you typically find in-ear earphones uncomfortable.
The SoundSport Free Wireless delivers above-average audio, and it's rated for 5 hours of battery life. The charging/carrying case will recharge the batteries an additional two times. Bose says the headphones are water-resistant.
This Bose model has an integrated volume, music player, and calling controls, and the free Bose Connect app can be used for setting up the earphones, and to help find the last location where an earpiece was connected in case it's ever misplaced.
Inside CR's Anechoic Chamber
Consumer Reports is an independent, non-profit organization dedicated to helping consumers. We make it easy to buy the right product from a variety of retailers. Clicking a retailer link will take you to that retailer's website to shop. When you shop through retailer links on our site, we may earn an affiliate commission – 100% of the fees we collect are used to support our mission.
Learn more.
Our service is unbiased: retailers can't influence placement. All prices are subject to change.