When you shop through retailer links on our site, we may earn affiliate commissions. 100% of the fees we collect are used to support our nonprofit mission.
Learn more.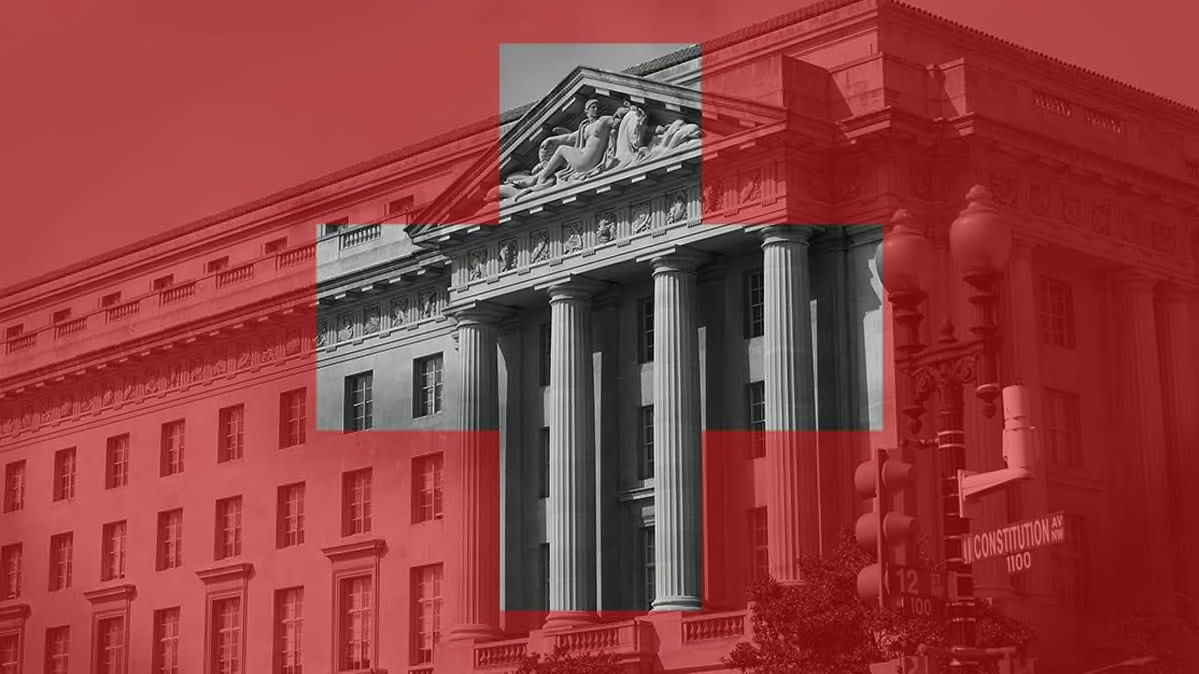 People with pre-existing health conditions, women, and older consumers could lose critical access to health insurance or pay significantly more for coverage if a legal challenge to the Affordable Care Act (ACA) succeeds.
Late Thursday, the Justice Department said it would support an existing lawsuit brought by a coalition of 20 states led by conservatives that claims key provisions of the ACA are unconstitutional.
It's rare for the Justice Department to side with states against a federal law, and some consider that development a setback for those who are most vulnerable and in need of the access to healthcare promised by the ACA.
The Justice Department, in support of the lawsuit, said Thursday that it believes several ACA requirements are unconstitutional and should be struck down. Those include the requirement for people to have health insurance and another that prohibits insurers from denying coverage or charging people higher premiums based on health status and other factors.
"This is a significant threat that could affect a wide group of people," says Timothy Jost, a health policy expert and professor emeritus at the Washington and Lee School of Law.
If states prevail and win the lawsuit, it means people with a record of even minor health problems could be denied coverage or charged more for health insurance. Women and older people that insurers perceive as more costly to cover could pay more too, says Jost.
Sixteen states with Democratic attorneys general have been fighting the lawsuit, which was first filed in February.
Read More About Health Insurance
Even the insurance industry doesn't support the lawsuit, which, if successful, could prompt healthy people to withdraw from the individual insurance market and raise costs for insurers to provide coverage to people who buy their own policies.
The group of states that filed the lawsuit argue that because the ACA's "individual mandate"—which requires most to have health insurance or pay a fine—is invalid, starting next year, the entire healthcare law is invalid.
The provision that did away with penalties for not having health insurance—essentially doing away with the individual mandate—was signed into law by President Trump in December as part of the tax cut legislation.
The Justice Department on Thursday did not say it supported totally killing the Obama-era healthcare law, which also created the existing health insurance marketplaces for people to buy individual insurance, provides income-based subsidies to reduce premiums, and allows states to expand Medicaid coverage to a larger group of people with support from federal funds. The legal challenge doesn't affect any of those provisions or Medicare.
About 30 percent of people with pre-existing health problems were denied coverage pre-ACA and many more were charged higher rates, according to Larry Levitt at the Kaiser Family Foundation.
Jost says if the lawsuit prevails it would also affect the more than 50 percent of Americans who have employer insurance, not just those who buy it on the individual markets. That's because insurers would no longer be required by federal law to provide what's known as guaranteed coverage and would be allowed to charge higher rates for people they think would be more costly.
Consumer groups and patient advocates are worried. "Actions like this only destabilize the markets and stir more uncertainty for insurers, resulting in higher premiums and costs for consumers," says Betsy Imholz, special projects director for Consumers Union, the advocacy division of Consumer Reports.
The ACA Fight Continues
The prospect that protections for people with health issues would disappear was the most controversial aspect of efforts by Congressional Republicans to repeal the ACA in a months-long fight last year.
But this legal challenge could have a more serious impact than even what was proposed by Congress, says Jost. And it comes at a critical time. Insurers are now in the process of determining the rates they want to charge consumers who buy their own insurance in 2019.
Some states who have asked insurance regulators to review their proposed premium increases for 2019 are already asking for hikes that top 30 percent. That comes on top of stiff hikes for 2018.
The insurance industry spoke out against the lawsuit and the Justice Department move on Friday.
Removing those provisions tied to the individual mandate will result in renewed uncertainty in the individual market, create a patchwork of requirements in the states, cause rates to go even higher for older Americans and sicker patients, and make it challenging to introduce products and rates for 2019, says Kristine Grow from insurance industry trade group America's Health Insurance Plans (AHIP).
What It Means for Consumers
Still, insurers downplayed the size of the impact of the litigation, saying uncertainty from the repeal of the individual mandate penalties last December and other recent changes that loosen regulations in the health insurance market have already been factored into prices. Insurers say the individual health insurance market is more stable than people might think.
"Initial filings for 2019 plans have shown that, while rates are higher due to the zeroing out of the individual mandate penalty, the market is more steady for most consumers than in previous years, with insurance providers stepping in to serve more consumers in more states," says Grow.
How much you might feel the impact will also depend on where you live and whether you qualify for tax subsidies that significantly lower the cost of health insurance and, in some cases, make it free for lower-income people.
Currently, proposed rate increases range from 7 to 36 percent higher than 2018 but are only up 2 percent on Silver plans for people who get tax credits to subsidize their premiums, according to a new premium tracker launched this month by the Kaiser Family Foundation.
In addition, some states have long made it illegal to rate insurance based on health status, gender, and age and would likely continue to do so. Legal experts are also skeptical that the case will prevail and say it will take many months for a decision, and the lawsuit could play out for years because of appeals.
"So far as I can make out, the Trump administration will continue to enforce the ACA while the litigation progresses," Nicholas Bagley, an assistant professor who specializes in health law at the University of Michigan Law School, wrote Friday in a posting on the Incidental Economist site.
The takeaway for consumers: This shouldn't deter people from seeking health insurance. "It's important for consumers to know that the Affordable Care Act and the protections it ensures for their coverage are still the law, and they should continue to see their health providers and plan to shop for coverage this fall as they have any other year," says Imholz.