When you shop through retailer links on our site, we may earn affiliate commissions. 100% of the fees we collect are used to support our nonprofit mission.
Learn more.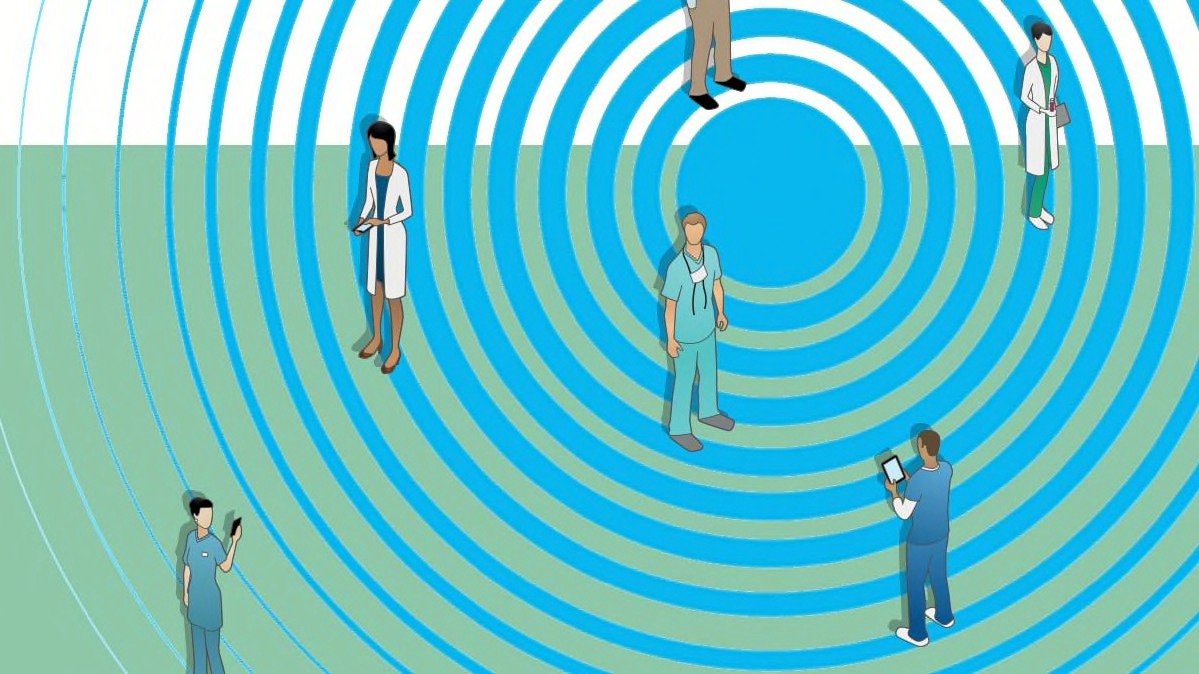 When you're choosing a health insurance plan, there is an important factor to consider in addition to cost: whether you will have access to the doctors you currently see or may need to see in the future.
Insurers and employers that provide healthcare coverage to workers are increasingly offering plans that give you a limited choice of healthcare providers in exchange for lower premiums.
Known as narrow network plans, insurers that offer these work with a smaller pool of doctors, hospitals, and treatment centers, who agree to a lower price for services with the expectation that they will get greater patient volume. That in turn can keep down the premiums consumers pay.
While narrow networks are not strictly defined, the plans often have 25 percent or less of the physicians in the local area participating. The most restrictive plans have less than 10 percent of local doctors signed on.
By contrast, plans with broad networks are likely to have upwards of 70 percent of local providers participating.
Still, narrow network plans can be significantly cheaper. Premiums for such plans cost 16 percent less on average than plans with broad networks, according to a 2017 study in the journal Health Affairs of health insurance plans sold on the individual health insurance market.
More on managing healthcare costs
Whether you buy your own health insurance, get it through your employer, or are on Medicare, you may encounter a narrow network option. One in 5 plans sold on the Affordable Care Act health exchanges have fewer than 25 percent of the physicians in the local area participating, according to a 2017 University of Pennsylvania analysis.
Similarly, one-third of seniors with Medicare Advantage—Medicare plans sold through private insurers—had less than 30 percent of the physicians in the Medicare enrollee's county participating, according to a 2017 report by the Kaiser Family Foundation.
Employers offer them, too, particularly larger companies. Among companies with 5,000 or more workers, 18 percent said they offer at least one narrow network plan. Of companies with 1,000 or more workers, 10 percent offer them, according to the KFF's 2018 Employer Health Benefits survey.
Narrow network plans aren't necessarily a bad thing. Having a smaller pool of healthcare providers to pick from might not be a big deal if you're young and healthy and don't go to the doctor much. And a limited network can still include high-quality physicians.
Still, a narrow network might mean a far drive to find an in-network provider, especially if you live in a rural area or need a specialist. Even in urban areas, costlier providers, such as large teaching hospitals, might not be part of the network.
What is problematic, though, is that people might not be aware that they are choosing a plan with a limited network. One in 10 insured Americans say that within the past two years, they have been surprised to find that a doctor, lab, or facility that they thought was in their provider's network actually wasn't, according to a 2018 Consumer Reports nationally representative survey on surprise medical bills.
And a 2015 report by consulting firm McKinsey found that 44 percent of people who bought health insurance through the marketplaces for the first time said they didn't know the network configuration of the plan they chose.
"Understanding healthcare, particularly health insurance, is difficult and takes time and effort," says Chris Sloan, a director at Avalere, a healthcare consulting group."But it's really important to do it now to make sure you know what you're buying as opposed to finding out later that your doctor isn't covered."
What to Know About Narrow Networks
If you're considering a narrow network plan, here's what you should know.
How to spot a narrow network plan: Identifying a plan as a narrow network can be very difficult. "There's no star system for networks," says Sabrina Corlette, research professor at the Center on Health Insurance Reforms at Georgetown University's Health Policy Institute. "It can be very hard for the average consumer just looking at a provider list to say, well, this must be a broad network or this must be a narrow network."
Still, looking at the plan type is one place to start. HMO plans, for example, tend to be narrow network plans. But even those can sometimes offer a broad network of doctors, so don't let this be the only factor you go on.
Next, take a close look at the provider list for the plan you're considering. Sloan recommends using the provider look-up tool many insurers offer on their websites. Type in your ZIP code, then search for a specific doctor or specialty to see who comes up in the plan's network.
Outdated directories are a problem, however. So especially if you're considering a narrow network plan, Corlette advises going one step further and calling the offices of listed physicians you might like to see to confirm that they will take your insurance.
A survey from the American Medical Association and LexisNexis Risk Solutions found that 52 percent of U.S. physicians say they see patients every month with health insurance coverage problems related to inaccurate directories of in-network physicians.
The trade-off between cost and choice: A narrow network plan may be a fine fit for you. If the doctors you're most interested in seeing are in the network and you're happy with the hospitals you'll have access to, the cheaper premium that comes with a plan like this might just make the plan a great deal.

Still, when considering a narrow network, Sloan recommends that consumers think about the personal cost of a more limited provider list. If you end up needing a specialist who isn't close by, are you able to make a 2-hour round trip drive? Do you have young kids you'll need to arrange child care for? "Those are the kinds of things you need to think about when you're considering a narrow network plan," Sloane says.
Your out-of-network coverage: Even if you do everything you can to stay in network, sometimes needing out-of-network care is unavoidable, so you'll want to take a close look at your out-of-network coverage. Some insurers will cover a portion of the cost of seeing a doctor who doesn't take your insurance.
But an increasing number of plans have no out-of-network coverage at all. A Robert Wood Johnson report found that the percentage of plans sold on the individual health insurance market that offer out-of-network benefits fell from 58 percent in 2015 to 29 percent in 2018.
If the plan you're considering offers out-of-network coverage, look at what your financial responsibility will be for that care. Will you be charged a copay (a fixed charge) or co-insurance (a percentage of the cost)? The difference between a $45 copay and a 40 percent co-insurance rate can be large.
Once you know how you'll be charged, check to see whether what you pay out of pocket for out-of-network care counts toward your deductible and/or your total out-of-pocket maximum under your plan. If it does, at least you'll know the extent of the risk you're taking on. If it doesn't, there may be no limit to copays or co-insurance costs.
Under the Affordable Care Act, you're protected from massive medical bills when you have a private plan from an insurance carrier because these plans are required to limit the amount of out-of-pocket costs to $7,350 for an individual and $14,700 for a family. But that applies only to services from an in-network provider. There is no limit if you go out of network.
Note that many states have a requirement that plans cover out-of-network services at in-network cost-sharing rates, if you need a care from a specific specialist who is not in network. Corlette suggests that you ask your doctor to write a letter of support to your insurer that explains the need for that specialist.
If you need emergency care, requirements vary by state but most states require that you not be billed extra if you were taken to a hospital that isn't in your network.
If you find yourself with a medical bill that you believe should be covered at an in-network rate but wasn't, learn how to fight back against surprise medical bills. Some states have consumer-assistance programs that will advocate for you as well.