When you shop through retailer links on our site, we may earn affiliate commissions. 100% of the fees we collect are used to support our nonprofit mission.
Learn more.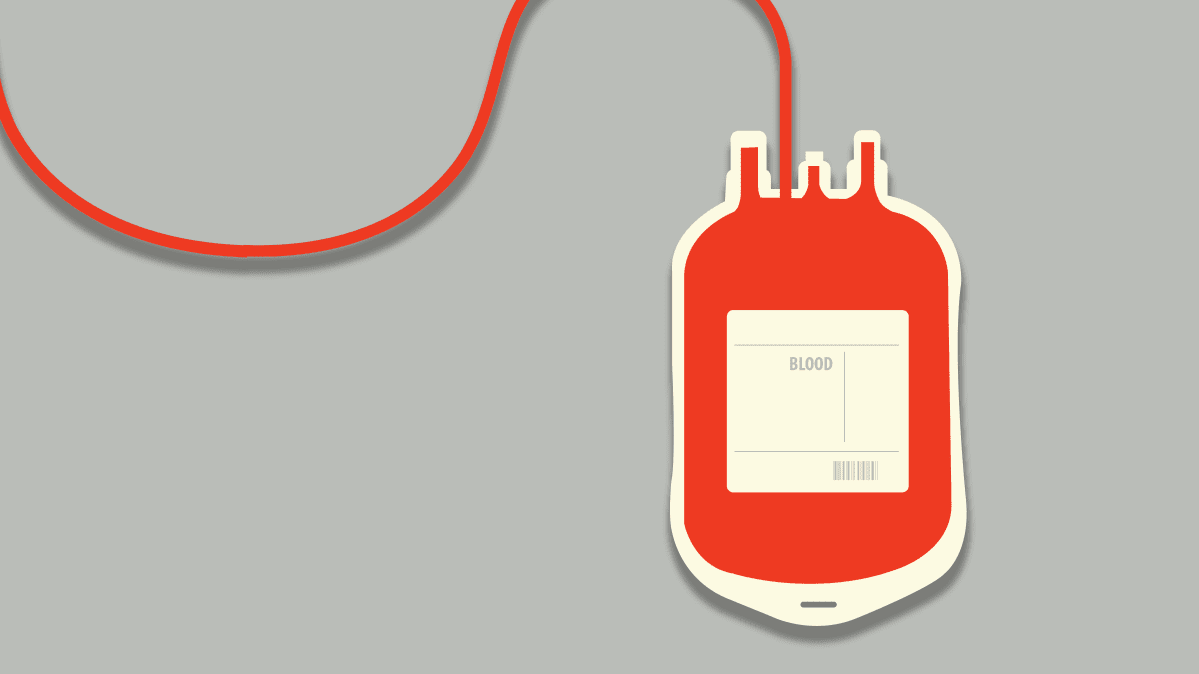 Wanting to do something to help out my community during the ongoing coronavirus pandemic, I decided it was time to roll up my sleeve—literally!—and look into donating blood near my home in Los Angeles.
The need now is clear: The nation's blood stores are at critical levels, according to the Food and Drug Administration. But that's not because there has been a surge in the need for blood: Treating COVID-19, the disease caused by the virus, typically doesn't require blood transfusions.
Instead, it's because blood donations have dropped sharply during the coronavirus pandemic. As of April 5, roughly 14,000 blood drives across the country had been canceled, resulting in at least 425,000 fewer blood donations, says Greta Gustafson, spokesperson for the American Red Cross, the nation's leading nonprofit disaster-relief organization that provides about 40 percent of the nation's blood supply.
That many cancellations is "unprecedented," says Jay Bhatt, M.D., at the Feinberg School of Medicine at Northwestern University in Chicago and the former chief medical officer for the American Hospital Association.

Part of that decline is because many places that typically hosted blood donations are now shut down. "Workplaces, college campuses, and schools are canceling their blood drives, as these locations temporarily close and more people are being told to work remotely and practice social distancing," Gustafson says.

That has made it harder for people who want to donate to find a place nearby. And even if they can find a place, they may be worried about giving blood now.

To be sure, I had a lot of questions. Am I putting myself or others at risk by donating? Are there special precautions to take now? Who should avoid donating, and who should really consider it now?

Here's what I learned, both as I was looking into concerns and during my first blood donation in more than 10 years.
Will You Be Tested for Coronavirus Before You Donate?
No, says Gustafson at the American Red Cross. That's because the virus is not transmitted through blood, so there is no need to screen blood for it.
"There are no data or evidence that coronavirus can be transmissible by blood transfusion, and there have been no reported cases worldwide of transmissions through blood for any respiratory virus, including coronavirus," says Bhatt at Northwestern.
(That's also one reason you don't have to worry about getting the coronavirus through a contaminated needle, Bhatt says. Another reason: the Red Cross and other donation sites observe strict sanitary procedures, discarding needles after each use and sterilizing your skin before drawing blood.)
Of course, if you have symptoms of COVID-19, you should avoid donating, both because it's not healthy for you to give blood when you're ill or weak and because you don't want to expose others, especially healthcare workers, at the blood drive.
That's why a healthcare worker will take your temperature before you donate. I had mine measured twice, in fact: once before I was allowed to enter the donation center and again before I had my blood drawn. My temperature was 98.7, but if I'd had a fever, I would have been asked to reschedule. (Read more about fever and the coronavirus.)
The screener will also ask if you have other symptoms of COVID-19, including a dry cough, difficulty breathing, and body or head pain; if you have symptoms of the flu or another respiratory infection, such as a runny nose or phlegm when you cough; or if you are taking antibiotics to treat a bacterial infection.
You should also avoid donating if you know you've been exposed to someone with COVID-19, because people can be contagious before they show symptoms.
Can You Donate if You Had COVID-19 and Are Now Recovered?
Yes! In fact, your blood is in extra high demand right now. That's because after you've been exposed to an infection your body develops antibodies, or proteins in your blood that can help protect from getting the disease a second time. And sharing that blood—called convalescent plasma—with others, especially healthcare workers on the front lines, might provide protection to people who receive it.
Researchers aren't certain whether this occurs with the new coronavirus, but last week the FDA announced it was partnering with the Mayo Clinic to investigate that possibility. "Convalescent plasma is being evaluated as treatment for patients seriously ill with COVID-19," says Bhatt at Northwestern.
Note that not every blood donation site is accepting convalescent plasma, so check first with the American Red Cross or the American Association of Blood Banks. You can also see if a hospital near you is accepting convalescent plasma as part of the National COVID-19 Convalescent Plasma Project.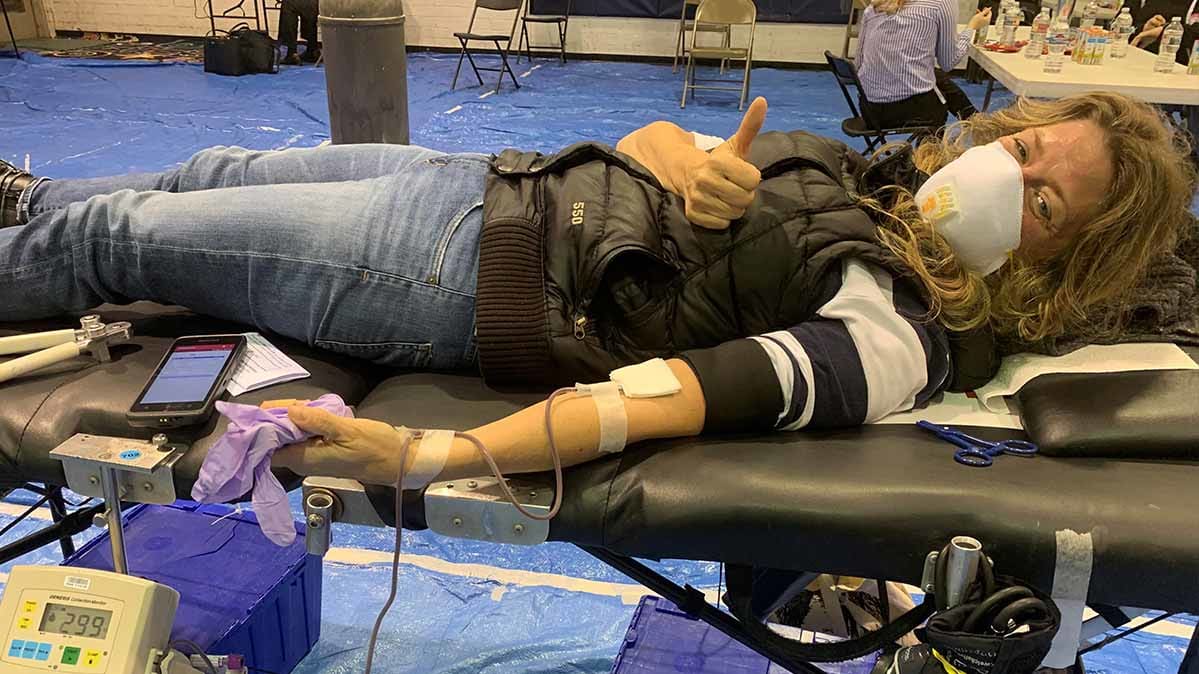 Are There Any Restrictions on Whether You Will Be Able to Donate?
Yes, though in response to the shortage, the FDA last weekend loosened some restrictions, making it easier for gay men as well as people with recent tattoos to donate.
But some restrictions remain in place. For example, the FDA bans donations from people who have traveled within the past 28 days to countries with high COVID-19 infection rates, such as China, Iran, Italy, and South Korea. (This could be in part because of the likelihood you might pass the disease to a healthcare worker or another donor.) There are also limitations if you recently traveled to places with high rates of malaria—which is transmitted through contaminated blood—including Angola, Bangladesh, Burundi, Madagascar, and Mozambique.
You also won't be able to donate if you take certain medications, including drugs that affect bleeding, such as warfarin (Coumadin), Plavix, and Effien; have low iron levels; weigh less than 110 pounds; or are under the age of 17 (in some states you can donate at age 16 with parental consent).
Finally, don't donate if public health experts say that you need to stay at home because you're at high risk because you're older or have underlying health conditions.
What Can You Do to Protect Yourself and Others While Donating?
Gustafson, from the Red Cross, emphasizes that staff at all blood donation sites are taking extra safety precautions. That means, in addition to wearing gloves and changing them between donors, staff have been instructed to frequently disinfect all surfaces, such as the tables donor lie or sit on, as well as equipment and all high-touch areas.
You should be just as careful, practicing scrupulous hygiene before, during, and after your visit. Specifically, that means:
Practice social distancing. At the Red Cross site I went to, chairs in the waiting room were placed 6 feet apart, and Gustaffson says that is the policy nationwide. But after donating, and feeling a little woozy, it was harder for me to do that while in the canteen where you get snacks and water. Try to be mindful of how close you sit to others, and move away so that your chair is at least 6 feet from others.
Wear a face covering. Of course, the person who draws your blood will need to get very close while drawing your blood. That's one reason Red Cross staff are required to wear face masks, Gustafson says, as everyone at my donation site did.
But you should wear one, too. In fact, the Centers for Disease Control and Prevention now recommends that everyone wear a mask when in public. If you unknowingly have the virus, that reduces the risk of you spreading it, especially if you cough or sneeze. The donation site I went to did not provide masks for donors, so take your own.
Limit what you touch. I tried to touch as few surfaces as possible during my visit. So did Tracy Preda, of Downey, Calif. She donated at the same time I did yesterday—her first time, prompted by a friend's father whom she recently learned is dependent on donated blood to survive. Preda's advice: "Just don't touch your face."
Use hand sanitizer. When I visited, there was hand sanitizer at every turn. And I used it, often: before I touched the computer keyboard to fill out a brief questionnaire, after I stood up from my chair, before my snack, after my snack, and even on the way out the front door.
Take wipes. I forgot mine. But luckily another donor—Miguel Aleman, of Lindwood, Calif., who says he is a regular at giving blood—brought some and shared with me. I used one to wipe the door handle as we left the building together—6 feet apart.
Plan ahead. One of the best steps you can take is to schedule your visit in advance. To find a location and time slot, check with the American Association of Blood Banks or the American Red Cross website (800-RED-CROSS).
On the Red Cross website, you can register and sign up for a RapidPass, basically a ticket that you download to your phone or print out. Doing that before you get to the facility reduces how much time you spend when signing in. It also allows you to avoid having to complete forms, and touch pens or computer keyboards, when you arrive.
One tip I learned the hard way. Your pass is good for only 24 hours, so don't get it days before you arrive.