How to Beat the High Cost of Diabetes Care
Insulin and other drugs, plus test strips and supplies, can cost hundreds of dollars a month. Here are ways to save.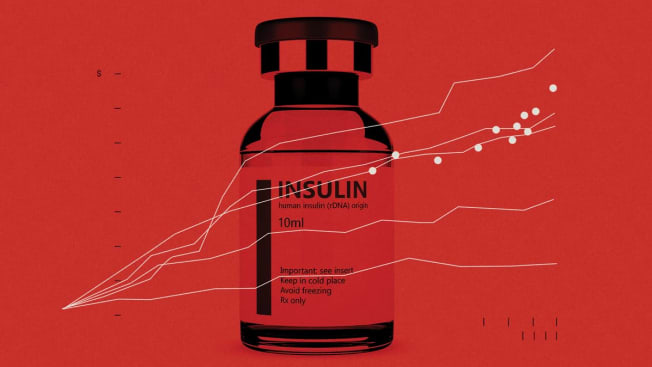 Cody Wessel, 36, lost his job last June—and his health insurance—from a furniture retailer in St. Louis. Between two types of insulin, doctor visits, test strips, and a continuous blood glucose monitor, Wessel estimates he was suddenly on the hook for about $1,600 per month. The cost was so substantial that Wessel turned to GoFundMe.com for help, soliciting donations from strangers and friends.
Wessel eventually found some help at a clinic that offered sliding fees, and he's glad for it. But, he says, "we shouldn't have to beg giant pharmaceutical corporations for discounts, and I shouldn't have to go online and ask for money from strangers just to live."
Insulin, which everyone with type 1 diabetes and some with type 2 must use, once cost just a few dollars a week. In fact, nearly 100 years ago, three scientists behind the discovery of insulin sold the patent to the University of Toronto in Canada for just $1 to ensure that the public would have affordable access to the lifesaving drug.
But by the 1980s, with the development of faster, slower, and longer-acting insulins, drug companies began charging more. The average list price for insulin—what someone without insurance or on a high-deductible plan might pay—is now almost $100 per standard unit in the U.S., compared with about $7 in Australia and $9 in France, according to an October 2020 report from the RAND Corporation.
That presents difficulties: About 1 in 5 people who have diabetes or live with someone who does said they found it challenging to pay for their diabetes medication and supplies, according to a recent, nationally representative Consumer Report's survey of 2,911 people. Supplies may be a particular burden, even among those with insurance: Twenty percent said they pay for supplies mostly or entirely out of their own pocket. And about a quarter of people who use a continuous glucose monitor or a glucose meter plus test strips said they had difficulty affording them at some point.

"We shouldn't have to beg giant pharmaceutical corporations for discounts and . . . ask for money from strangers just to live."
Cody Wessel
For instance, Eli Lilly now has a $35 copay program that covers more than a dozen insulins for many uninsured and insured people. Novo Nordisk offers a $99 program for the branded versions of Fiasp, Levemir, Novolin, NovoLog, NovoLog Mix 70/30, and Tresiba, and, for those insured through an employer, discounted copays for Tresiba, Xultophy, and certain other insulins.
If you buy your own insurance or get it through work, Sanofi eliminates or sharply cuts copays for Adlyxin, Apidra, Lantus, Soliqua 100/33, and Toujeo. For those without coverage, it has set a $99 monthly price for Admelog, Apidra, Lantus, and Toujeo.
If you're uninsured and below a certain income level, you may qualify for free insulin or other diabetes meds and supplies through drug company assistance programs. Check NeedyMeds for information.
But most manufacturer drug coupons and assistance programs last only 12 or 24 months. "We still need a long-term solution," Powers says.
One fix in 2021 might come from updated federal guidelines, at least for people with high-deductible plans offered by their employers. The change allows those plans to cover diabetes drugs and care before people meet their deductible.

"The problem is that the coupon lasts for only a year. What am I supposed to do after that?"
Lauryn Cook
In addition, many Medicare Part D and Medicare Advantage drug plans will offer insulin for no more than a $35 copay for the 2021 plan year.
States are also acting. Colorado, Connecticut, Delaware, Illinois, Maine, Minnesota, New Hampshire, Minnesota, New Mexico, New York, Utah, Vermont, Virginia, Washington, and West Virginia have passed laws that limit insulin costs to consumers, with caps anywhere from $25 to $100.
Some insurers and pharmacies are taking steps, too. For some people enrolled in Cigna insurance plans through Express Scripts, monthly out-of-pocket costs for insulin and certain other drugs are now $25 or less. And starting in January 2021, CVS Health will offer a plan with no copays for insulin, says spokesman Trey Hollern—if your health insurer signs up for it. And you can get several generic noninsulin drugs, such as metformin and glimepiride, starting at just $4 at Walmart and $5 at Walgreens.
For supplies, Walmart sells test strips and monitors at prices comparable to a typical insurance copay. Check with Cheap Insulin Foundation and NeedyMeds for discounts. For example, Cheap Insulin says Costco offers a Dexcom monitoring system under its Costco Member Prescription Program. Or you can apply directly with Dexcom for discounts.
Clinics, such as the one Wessel turned to, can sometimes also help. Look for one on the HRSA Data Warehouse Find a Health Center page.
Editor's Note: This article also appeared in the January 2021 issue of Consumer Reports magazine.