5 Easy Ways to Eat More Plants and Less Meat
You don't have to give up meat. Just trimming the amount you eat can have real health benefits.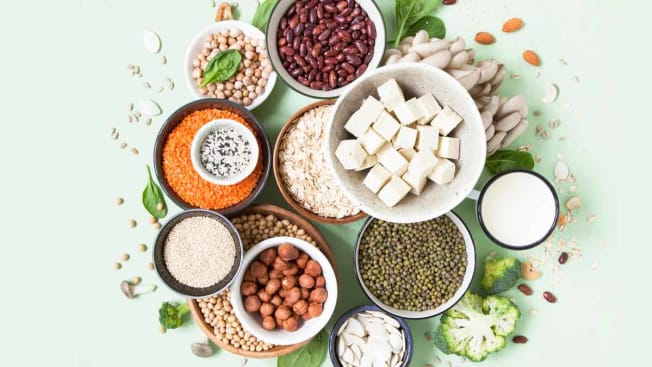 If you've been needing a push to replace the meat on your plate with plant-based proteins, this may be your time. With meat prices on the rise—by almost 15 percent over the past year—eating less meat could save you money.
But lower grocery bills are just one reason to make a switch. If plant-based diets became the norm, it could prevent up to 11.6 million deaths per year worldwide, a 2019 report in the Lancet showed, because they cut the risk of heart disease, some cancers, and more. Here, five tips for using more plant-based proteins.
Be Flexible
You don't need to cut meat out; you can still save money and reap health benefits by simply eating less. This might mean being plant-based most of the time, and having a few meat-based meals a week or eating small amounts of meat (3 ounces or less) at meals.
Flavor Up Tofu
Tofu's bland flavor makes it the culinary equivalent of a blank canvas; impart delicious flavors onto it and you'll have a delicious meal. "I love to pair cooked tofu with a high-flavor sauce like teriyaki, sesame-ginger, or buffalo-style" says Jackie Newgent, RDN, a plant-forward chef and nutritionist in New York.