When you shop through retailer links on our site, we may earn affiliate commissions. 100% of the fees we collect are used to support our nonprofit mission.
Learn more.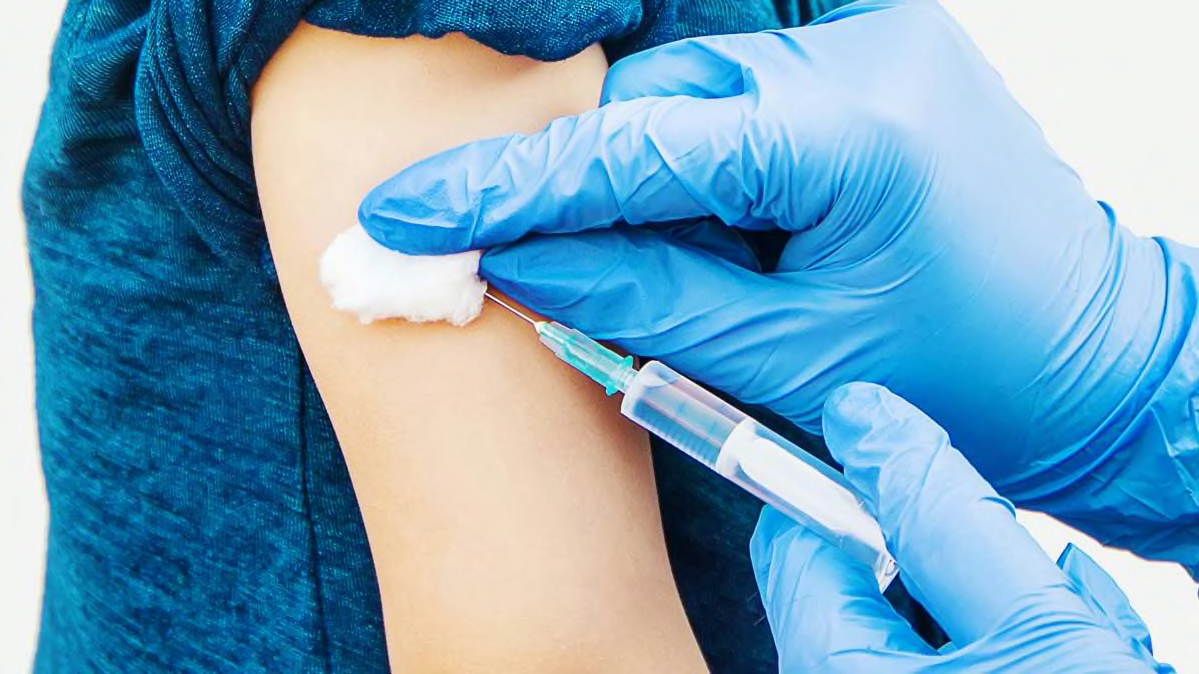 Earlier this month, Florida became the 29th state since 2016 to declare a public health emergency due to an outbreak of hepatitis A, a virus that can cause serious liver problems.
In the past three years, a series of hepatitis A outbreaks across the U.S. has led to more than 23,000 cases, more than 14,000 hospitalizations, and more than 200 deaths. Overall, the number of cases between 2016 and 2018 increased 300 percent compared with 2013 to 2015, according to the CDC. Only two states, California and Utah, have declared their outbreaks over.
There haven't been outbreaks of this scale "in quite some time," says Monique Foster, M.D., a medical officer at the Centers for Disease Control and Prevention's Division of Viral Hepatitis.
Until this recent outbreak, the number of hepatitis A infections in the U.S. had been steadily declining for years—by 95 percent since 1995, when a vaccine became widely available.
Public health experts can't say for sure why the number of hepatitis A cases is now rising, but most of the recent outbreaks have been concentrated among people who use illicit drugs and people experiencing homelessness.
An official at the Substance Abuse and Mental Health Services Administration tied the recent rise in hepatitis cases to the opioid epidemic. And officials at the CDC's Advisory Committee on Immunization Practices, who recommended last year that all homeless adults get vaccinated against hepatitis A, noted that rates of homelessness have been increasing in the U.S. for the past 10 years.
The good news is that hepatitis A is preventable through vaccination. Unfortunately, though the CDC can't say exactly what percentage of people most vulnerable to infection have been vaccinated, the recent outbreaks suggest that immunization efforts have fallen short of what's needed to stop the spread of the virus.
"We just haven't been doing a great job of . . . protecting these communities," Foster says. "Once we do that, hopefully, we won't see this happen again."
Here's what you need to know about hepatitis A and the current outbreaks.
What Is Hepatitis A?
Hepatitis A is a virus that infects the liver, causing a number of the cells to become inflamed and die. Though hepatitis A is not chronic like hepatitis B or C, people who catch it are still sick for weeks or even months. About 15 percent of people who are infected experience relapses for up to six months.
"Most people who get hepatitis A thankfully recover," says Lisa Winston, M.D., a professor of clinical medicine at the University of California at San Francisco Medical Center. "But some people will have liver failure, and some people can die."
What Are the Symptoms?
The symptoms of hepatitis A infection can vary widely but may include jaundice, diarrhea, fever, vomiting, cola-colored urine, and clay-colored stools.
Symptoms appear an average of 28 days after a person is infected.
As many as 30 percent of adults who are infected don't show any symptoms. For children, the percentage of cases that are asymptomatic is even higher. But people who don't have symptoms can still spread the disease to others.
How Does Hepatitis A Spread?
Hepatitis A is what is known as a fecal-oral disease.
This means that the virus is shed through the stool. People catch it when they unknowingly ingest a small amount of stool through food, water, or the environment. People can also catch it by caring for someone who is infected or through sexual contact with someone who is infected.
Who Is at Risk?
Anyone can get hepatitis A. People who are most at risk in the current outbreaks include men who have sex with men as well as people who use recreational drugs, are homeless, are experiencing unstable housing, or were recently incarcerated.
"Some of these folks . . . may have increased risk of exposure," Winston says. "Folks who are homeless or in unstable housing [for example] may not have as much access to sanitary facilities, so if somebody in their environment has hepatitis A, they may be more likely to be exposed."
The CDC also is concerned about people with liver conditions such as cirrhosis and clotting disorders. Although these do not make hepatitis A infection more likely, people with these conditions who get hepatitis A are more likely to experience liver failure or death.
How Can Hepatitis A Be Prevented?
Vaccination is the most important way to prevent hepatitis A.
All children should be vaccinated at age 1. The CDC does not recommend hepatitis A vaccination for all adults—only those in certain groups that are at a higher risk for picking up the virus, including men who have sex with men, the homeless, recreational drug users, and people traveling to or hosting people from developing countries.
The agency also recommends hepatitis A vaccination for people with liver disease or clotting disorders, who are at a greater risk of serious complications.
Hand-washing before and after using the bathroom or changing diapers, and before preparing food can also reduce the risk of transmission.
Consumers have less control when it comes to protecting themselves against foodborne outbreaks of hepatitis A. Washing fruits and vegetables does little to reduce the risk of infection, says James E. Rogers, Ph.D., director of food safety research and testing at Consumer Reports. Cooking can kill hepatitis A, but if the source is unwashed hands, that food can be recontaminated after being cooked.
If you have been in contact with someone who has Hepatitis A or are worried you might catch it, talk to your doctor about getting vaccinated as soon as possible. If you've been exposed, you have up to two weeks to either get vaccinated or get an immunoglobulin injection to prevent infection.